Elwynn + Cass


Today, brides and grooms to be, we're so thrilled to be sitting down with the mother-and-daughter duo behind Elwynn + Cass, a beauty concierge service designed to make planning your day-of beauty services a seamless and stress-free process (hello, genius). From taking care of booking trials to curating the perfect hair and makeup team to suit your aesthetic preferences and personality, we're loving everything that Elwynn + Cass does for brides and the beauty-planning process. Read on for everything from the trends they're hoping to see more of to their top tips for couples tying the knot.
Tell us about your path to becoming a wedding professional.
Believe it or not, I was against entering the wedding space in the beginning. I just didn't think it would be the right for for Elwynn + Cass initially (we focused more on corporate/special events), but after getting a request from a previous client to help with a wedding, I soon realized that weddings are such an important day in an individual's life and can be very overwhelming when trying to figure out hair and makeup. So to answer the question, I kind of stumbled into the wedding industry, but now love it.
Why did you start Elwynn + Cass?
Elwynn + Cass was started because my mother and I found the process of hair and makeup and finding artists that are well suited to your needs to be overwhelming. It could take hours to go through Google searches alone—and even then you don't know if someone is reliable, does great work, is professional, etc. We found so many aspects of booking hair and makeup to be impersonal and time consuming, so we wanted to provide a solution to these issues and curate an experience that we ourselves wanted. We wanted someone who could make the whole process easier and stress-free so we could just enjoy the experience—and we realized that others wanted this as well.
What did it take you to build Elwynn + Cass?
A lot of perseverance and self-awareness, I would say. You have to know your "why" and have an idea of how you want to make your dream a reality. Elwynn + Cass was built (and is still built) on a constant desire to make the process easier and stress free for, not only our clients, but the vendors we work with as well. A concierge service is meant to make your life easier, so we are constantly looking at our business from a client's perspective to see what can be improved upon.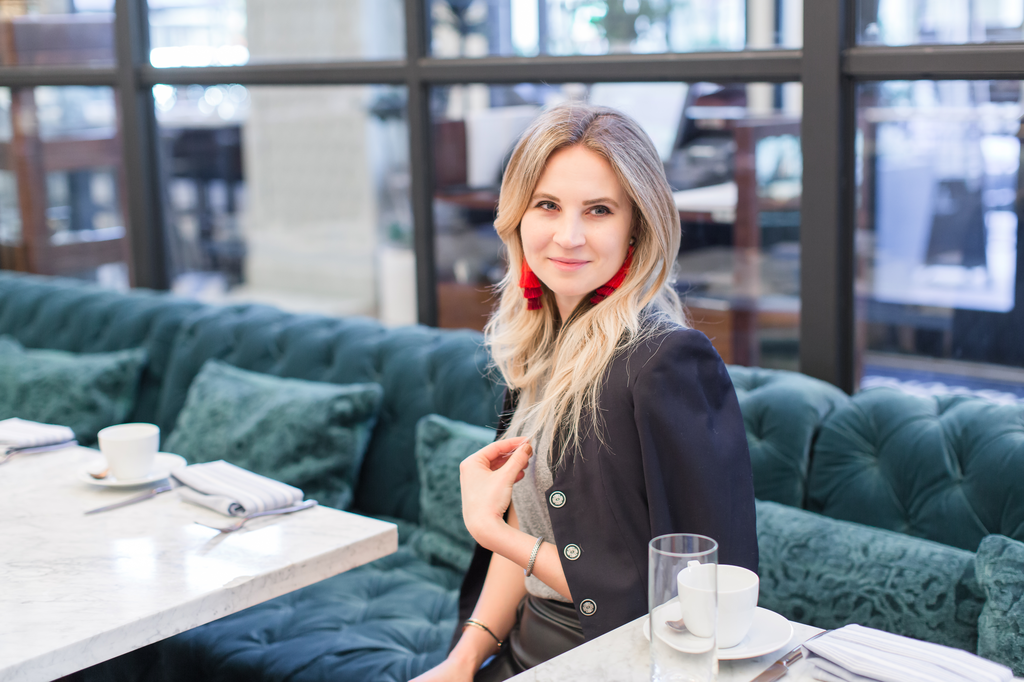 Photo courtesy Julie Ferneau
What is an "Elwynn + Cass bride" like?
The Elwynn + Cass bride is a woman who wants an experience entirely her own. She is unique and wants someone who can make her feel like she is a person—not a number or transaction. More often than not, she is a very busy woman, which is where our concierge services and focus on beauty planning come into play, as we take all of the stress off of her and make sure she is set up with the artists best suited to her personal needs and the experience she is wanting.
Tell us about your process.
Our process is personalized to each and every client—from start to finish. Once we get an inquiry, we reach out to learn more about her needs (style, budget, etc.), but also how she wants to feel and wants the day to go. We also find out what the most important part of the process is (cost, quality, communication, etc.), and learn about her as an individual. We like to match based on personality as well—so getting to know our couples is vital to this process.
After learning about a couple's needs, we will begin the matching process and usually send 2-3 portfolios for clients to review of artists we think are a great fit for them. From there, we will set up a trial (if the client would like) with the artist they like best, and go from there. All scheduling, communication, and booking is handled by us—so the couple can just enjoy the experience and not stress about a single thing.
What are some of your all-time favorite wedding day looks?
I am obsessed with a soft glam makeup look with a slightly moody touch. I am all about unique looks and experiences and love when couples do the same.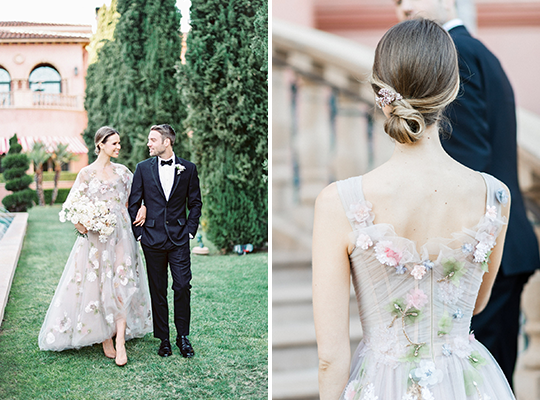 Photo courtesy Cavin Elizabeth
Are there any beauty trends you hope to see more of?
I really hope to see more brides embracing a little more glam look. It's your wedding day, and you should feel glamorous—it's not just a regular day. Also, I just really love a good ponytail and would love for couples to embrace a tousled high ponytail or a sleek low ponytail with a jumpsuit/pant suit.
Anything you are particularly excited about working on this year?
I am super excited about the destination weddings and clients we are working with. We work for clients all over the country and world, so I love seeing where we will expand to next. People always ask where we are based and honestly, where ever a client needs help, we can make the process easier for them.
What is your biggest piece of advice when planning beauty for your wedding?
Oh there are a few, but I would say: book beauty early. It shouldn't be a last-minute thing, as the best artists get booked at least six months to a year in advance. You want to have the most options so you can find the best fit.
Plus, you get what you pay for. Just remember that your hair and makeup will be reflected in your photos and you will want to look back on your photos loving them, not focusing on how your hair and/or makeup looked.
Fun Facts:
Celebrity Crush? Chris Pine or Ryan Reynolds
Three things you wouldn't board a plane without? Laptop, Water, Phone
I'm dying to take a trip to… Ireland, Scotland, and Malta
Dogs or cats? Dogs
Any weird food combinations you enjoy? Roasted sweet potato with almond butter
What song do you know every word to? "I Like Big Butts" by Sir Mix-A-Lot

Hero photo courtesy The Evangeline Lane