A & L Events
Pittsburgh, PA



Today, we're so excited to share with you an interview with Antoinette and Lauren of A & L Events, a Pittsburg-based event planning and design boutique. The two best-friends-turned-business-partners have known each other since their days anchoring their high-school's morning news program (shoutout to TJTV!)—and, below, they break down their journey from prom committee planners to seasoned event designers. Read on for their path to becoming wedding pros, their number-one piece of advice for couples tying the knot, the Ri-Ri motto they live by, and more.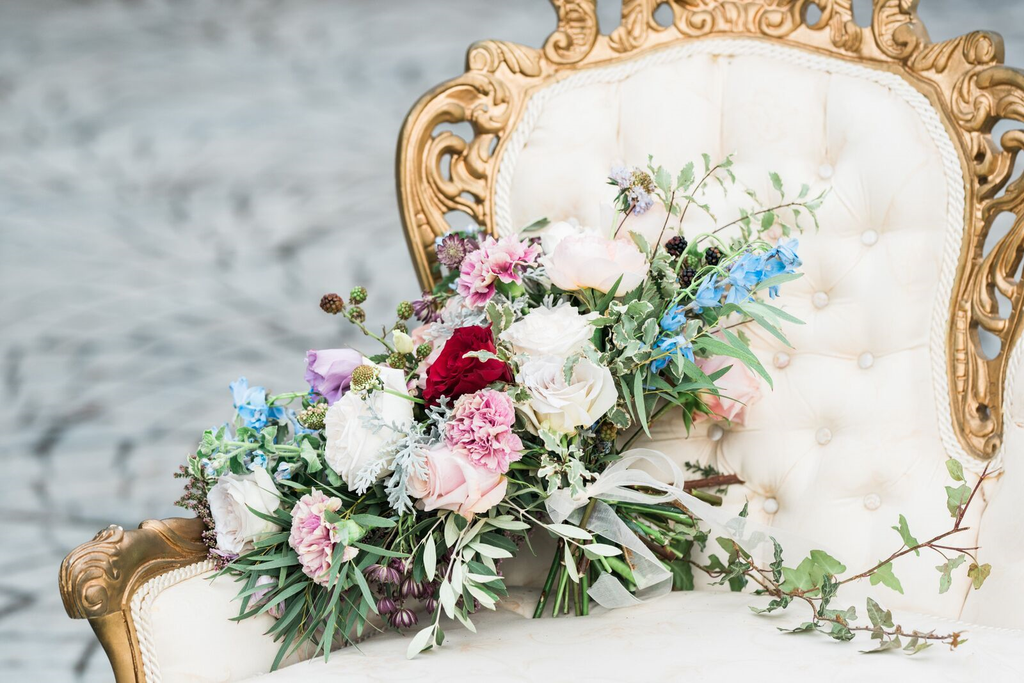 Photo courtesy Kathryn Hyslop Photography
Tell us about your path to becoming a wedding professional.
We both have always been doers, dreamers and givers. Our friendship dates back to early high school, where we participated in a similar, yet different, range of activities. Involvement and relationships were important to us, and still are today. Whether it was the tennis team, prom committee, French club, TJTV (yes, we were anchors for our high-school's morning news), or student council, we participated in everything that we could because we had a passion to work for and work with others.
Fast forward to our college careers. "A" is a graduate from West Virginia University and "L" is a graduate of Duquesne University. Together, our topics of studies and work experience cover business marketing, advertising, sales, event planning + communications. Each of these educational experiences cultivated together quite seamlessly when starting out on our paths as wedding and event professionals. There is a takeaway we use almost everyday from each aspect that transcends into day-to-day business for us as wedding planners + designers.
A couple of years post-college graduation, we had a casual conversation over text that started with one question: "Why don't we just start our own business?". We could argue a few points as to why it may be difficult, but that is the case with everything in life. Essentially, there was really nothing stopping us.
Behind the scenes during the early summer of 2016, we worked quietly and self-efficiently, building a brand we could really see ourselves being proud of. We filed our LLC with the state and hit the ground running! When we reached a point of feeling confident (yet still very nervous) to announce what we'd been working on, it was received better than we could have ever imagined. That positivity gave us the fuel to grow, grow, grow and work, work, work—as our gal Ri-Ri says.
So it's really as simple as that. We are still on the path to becoming our best version of wedding professionals—learning through every event we do and attaining a sense of self reflection. But, our advice for those on the verge of deciding whether or not to make the jump? We say JUMP! Because the truth is, you are in control and have the power to create your own amazing empire, you just have to believe it!
Why did you start A&L Events?
Our why is easy. It stems from our love of love, people and the ability to create purposeful moments + memories for others to cherish for the rest of their lifetime. While beautiful images and highly rated reviews from clients make us smile, what really makes us shine from the inside out is being there on your wedding day (dressed in black in the background, of course)—watching a father see his baby girl in her wedding gown, the look in the groom's eyes as his bride walks down the aisle to take on forever with him, or the celebration and laughter between family and friends on the dance floor. It is for those reasons that we do what we do. To be a part of special moments in others' lives is a blessing and an honor we hold dear. Not many people can say that their profession fills their heart with that kind of warmth. It's a privilege and we never take that for granted.
Photo courtesy Kathryn Hyslop Photography
What did it take to build your business/brand?
Patience + persistence + positivity.
Patience may have been the most challenging. Countless hours, many failures, late nights and early mornings we put in (and honestly still do) to build and maintain our brand. We knew our hard work would pay off, but sometimes it seemed like it was going to take forever to get there. And, in our eyes, we are still climbing the ladder of where we want to be! Persistence is key because learning never stops, and with learning comes successes and failures—so we always remind ourselves of our WHY.
Persistence usually takes some amount of patience—the two go hand in hand. Mindset is everything, and perspective is imperative when you are a persistent person with the passion of an entrepreneurial spirit.
Positivity is something that we both make a point to live by, both personally and professionally. If you do not reflect positivity personally, then chances are it will not reflect professionally. A happy experience for our clients during the planning process is one of our upmost objectives—and it begins with A & L radiating it! It also is a huge motivator when it comes to patience and perspective.
What is an "A&L Events couple" like?
Uniquely and wholeheartedly THEMSELVES.
We love getting to know our couples individually, and also as a couple. Different backgrounds, interesting stories and a mutual understanding and respect for one another is important for us to see. A couple who wants to celebrate their love in a way that can't be replicated for anyone else in the same way is what makes our profession so much fun! A & L Events enjoys those couples looking to commemorate that special individuality that they share together as one.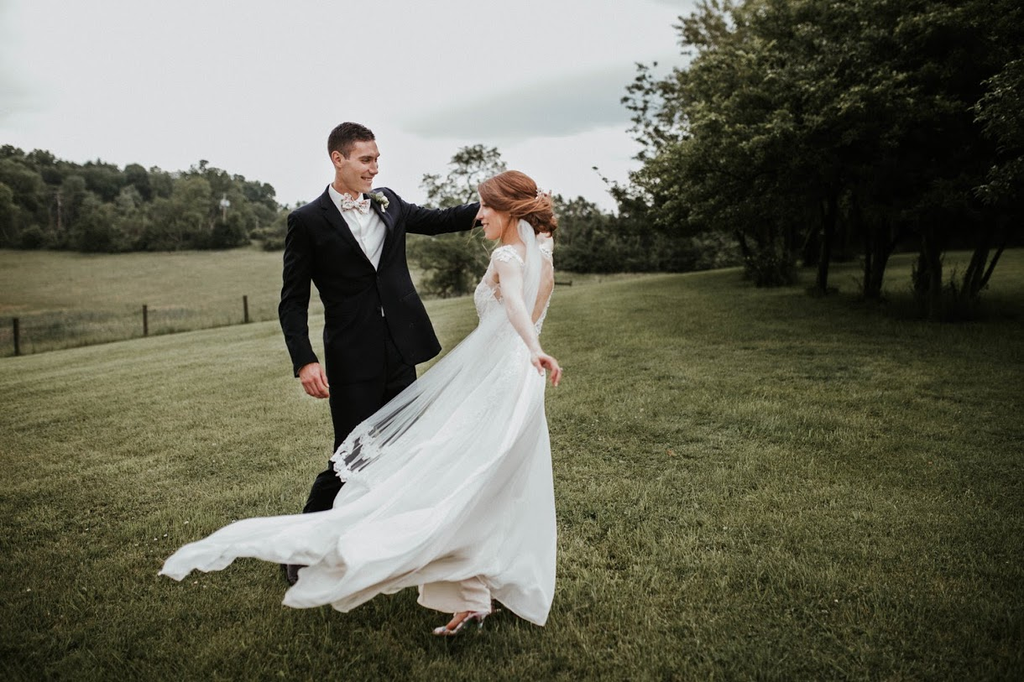 Photo courtesy Lindsey Zern Photography
Tell us about your process.
We'll keep it short + sweet.
The key for us is really understanding our clients desires and needs. It's not about us, it's about them—so getting to know them is step number one. We hit the tip of the iceberg with this in our first initial consultation.
Because specificity and a tailored experience is so important to us, we like to create a custom proposal for each client based off of the planning and design services we offer.
To us, since each client/couple is so wonderfully different, we ensure that each booked planning project is a custom experience chiseled to meet the expectations, desires and needs of that particular client/couple.
So, our process is essentially determined and mutually agreed upon together by client and planner/designer! It's a part of who we are that allows a certain kind of flexibility and relaxed relationship between ourselves and our couples.
How does using Aisle Planner help you deliver the client experience you want to?
It's a mutual sanctuary of organization! We feel that it lets our clients be as little or as much involved as they wish. To be able to house everything pertaining to a project together in one safe place is a game-changer. We receive compliments from couples all of the time praising the perks of Aisle Planner. Basically, it allows us to maintain a professional and seamless client experience for our couples on a 24/7 basis—even on the busiest of wedding weeks!
What is your favorite Aisle Planner feature?
Timeline, Timeline, Timeline! It is so dorky of us, but it is the truth. Aisle Planner checked all of the boxes when creating their Master timeline. Not to mention, it gives our couples an extreme peace of mind. While there is a lot more to love on this genius website, there is something to be said for the good ol' timeline. You won't find us without it on a wedding day!
Anything you are particularly excited about working on this year?
Aside from our excitement about every single one of our A & L Weddings, we are most excited to immerse ourselves in another year of growth for our business. With every year comes new clients, networking experiences, opportunities, etc and we are here for it all!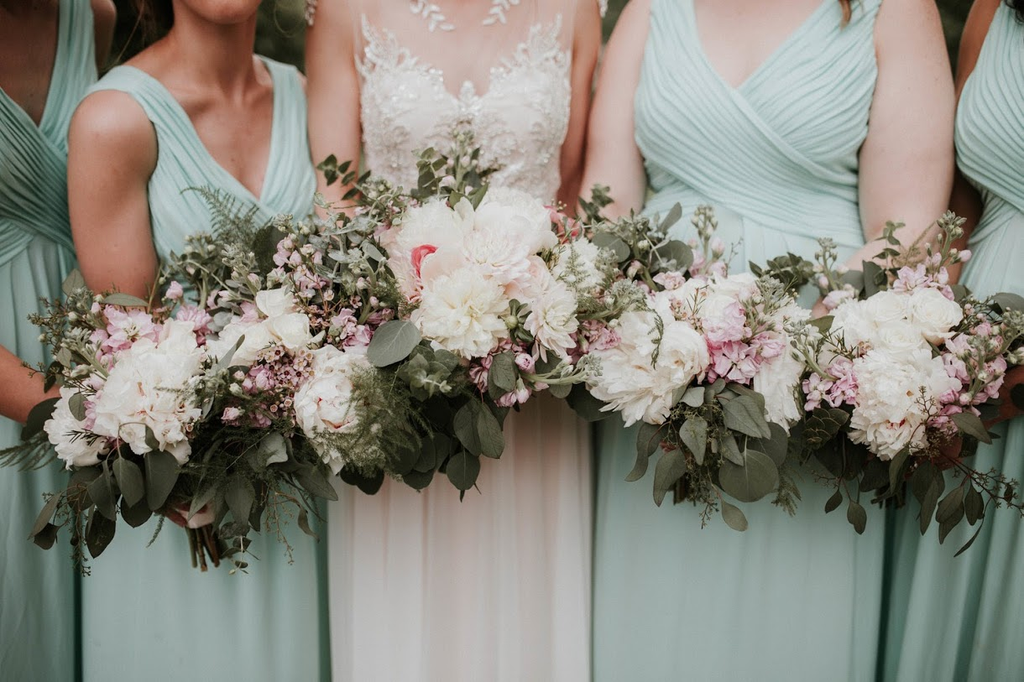 Photo courtesy Lindsey Zern Photography
What is your biggest piece of advice about planning a wedding?
Reflection. For our couple, but also for ourselves. While—yes—dreamy design plans, lavish linens, incredible installs, fabulous florals, a gorgeous gown, and statement rentals are all big (and extremely fun) pieces of the day, it is so significant to remember the reason for everything going into your wedding day. It is the celebration of your love, your story and your future. Reflect on those beautiful aspects as a couple, and know that what matters at the end is that your life begins together with one another. A true happily ever after is what A & L Events desires the most for our couples.