You and your partner have chosen each other time and time again since your wedding day. Finding the person you want to spend the rest of your life with and getting married is a beautiful thing, but what happens after is what's most important. We know that marriage is no walk in the park. It takes continual patience and hard work to maintain a healthy, loving relationship and because of that you may want to relive your wedding day and renew your vows and commitment to each other with a vow renewal ceremony! If you want to celebrate your love and journey as a married couple, but are unsure of how to go about it, we'll walk you through what it means to renew your vows, how to prepare, and how your renewal ceremony can reflect your unique love story.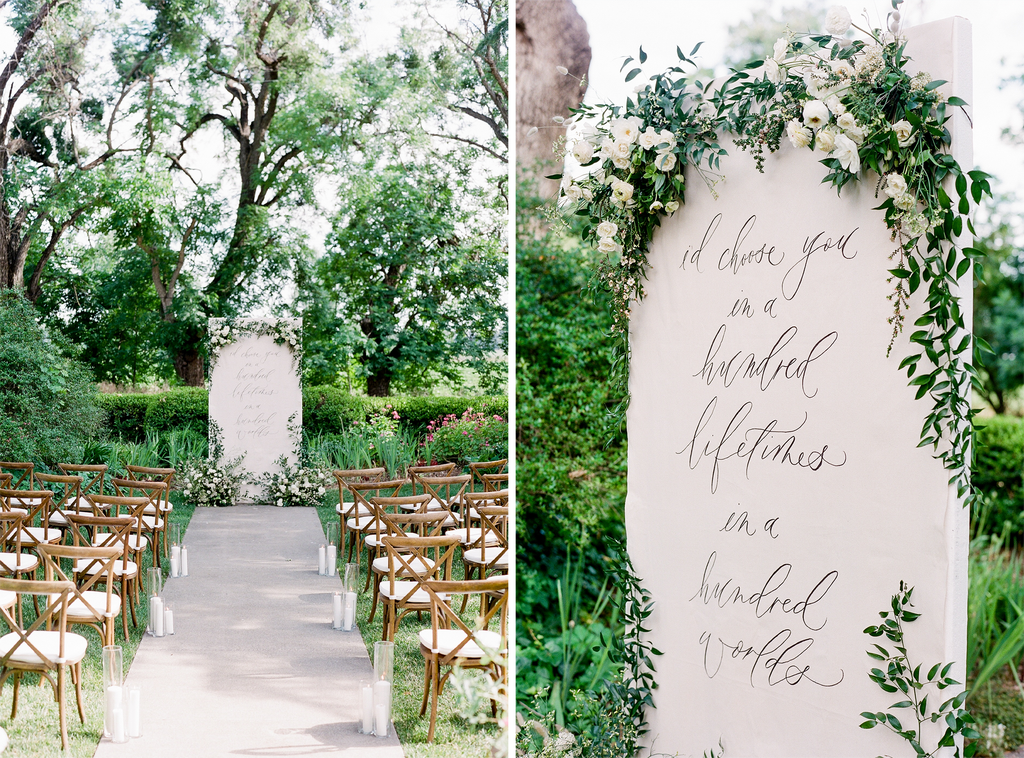 Photo courtesy of Honey Gem Creative
The Purpose of a Vow Renewal
A marriage vow renewal ceremony, also known as a wedding vow reaffirmation ceremony, is a ceremony where a married couple renews or reaffirms their original marriage vows as a way to celebrate and display their commitment to one another. There are no rules on marriage length, and when you can or shouldn't have a vow renewal, but here are some examples of why you may want to renew:
For a big wedding anniversary (10th, 25th, 50th).
Your children are older and you want them to be a part of your celebration.
You want to have a larger celebration than the one you were able to have when you got married.
You have overcome some difficult times in your marriage, are stronger for it, and want to recommit to your love and start over.
A method to reignite the newness and passion in your marriage.
A way of saying goodbye to your spouse due to illness.

Whatever the reason, your vow renewal can be a wonderful and meaningful milestone in your marriage.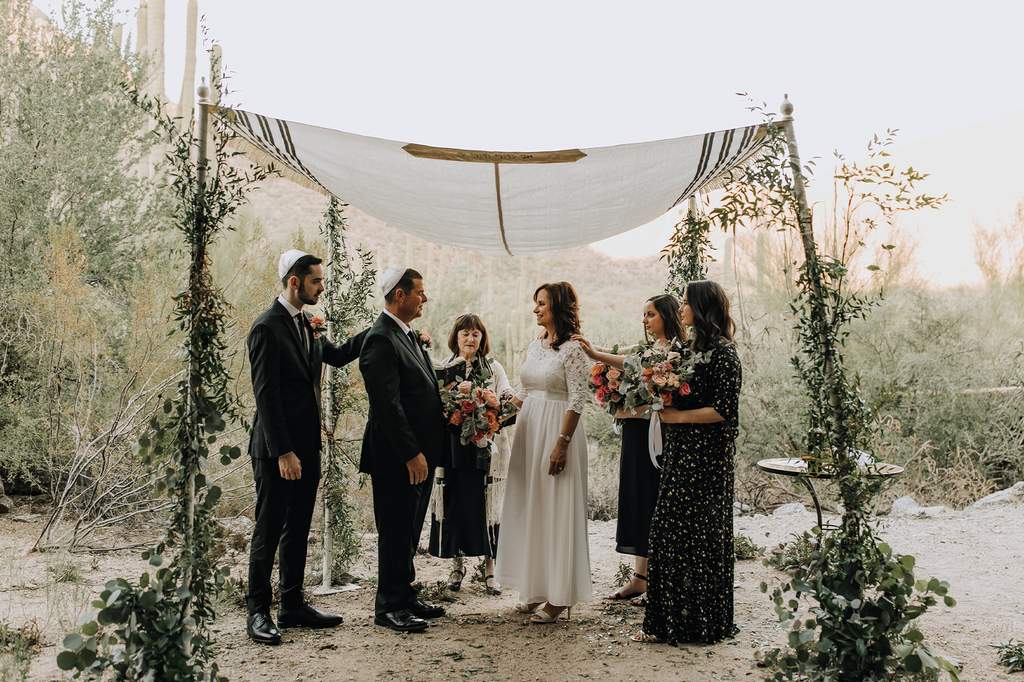 Photo courtesy of Alexandra Loraine Photography
No Legalities Attached
A vow renewal is not a second wedding. You're not legally getting married again, therefore there are absolutely no legalities for vow renewals. They are purely for you, your partner, and loved ones. That means that there are no rules like getting a marriage license, having a registered officiant, or witnesses. The best part is that you can choose anyone to officiate the ceremony since they don't have to be ordained. You can still have a pastor or rabbi if you'd like, but you could also have your best friend, maid of honor, best man, family, and even your children lead your vows! Having your children preside over the ceremony can be a very uniting and symbolic way to renew your vows and share the life you've made together since you got married. No legal documents are required but a creative commemorative certificate could be a nice keepsake for the two of you.
Budget
Your vow renewal doesn't have to cost you anything if you want to have a simple and intimate experience, but you'll likely spend some money on the details that'll make it pop. The budget will vary depending on the guest list size, whether you want to hire a vendor for food and cocktails, if you're choosing a venue that you have to rent, paying travel money for a destination location, attire, decor, flowers, and a photographer to document your renewal. You by no means have to do any of these things, but if you do, you can choose the level of formality and price range.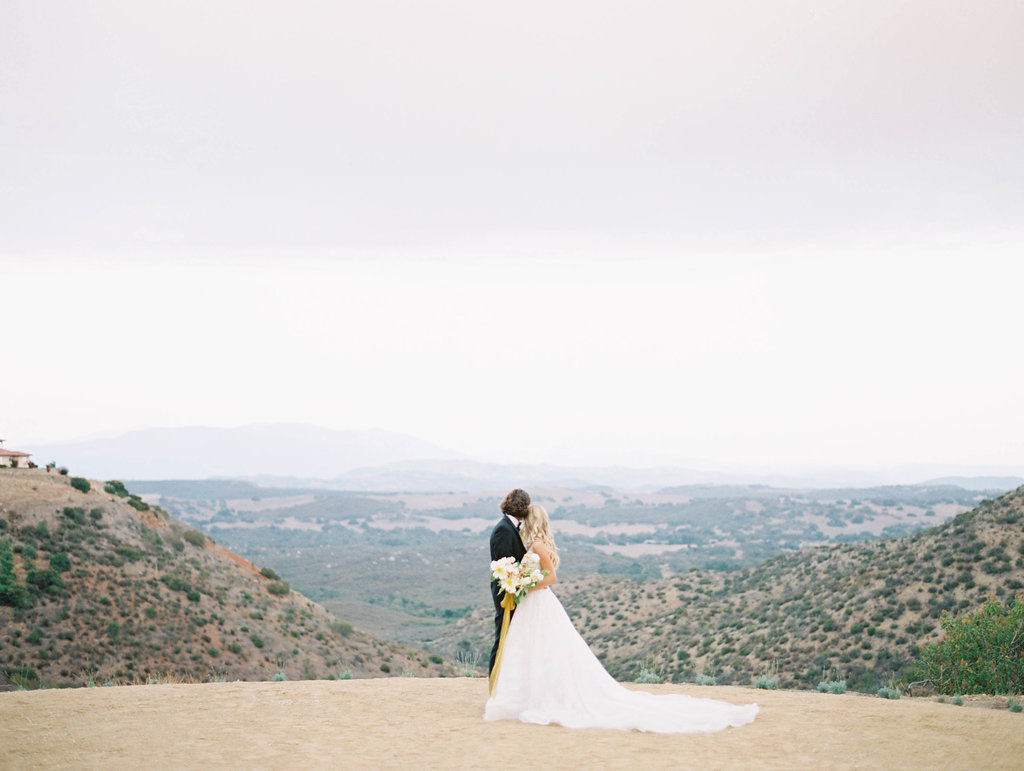 Photo courtesy of Charla Storey
Choosing a Location
You can have your vow renewal wherever your heart desires. There are no regulations on location that are typically attached to getting married (religious places of gathering, city hall, etc.). You could travel to a fairytale destination, have it indoors, outdoors, at the beach, at a national park, in the woods, at a barn, in your backyard. Choose a location that fits how formal or informal you want your ceremony. The environment you choose will contribute immensely to the ambiance around the ceremony.
Sending Out Invitations
Decide whether you want to have an intimate ceremony or a large one. Only invite people that you and your spouse really hold close and dear. Unlike a wedding, there aren't family obligations and pressures. Once you've decided who to invite, send out invitations (mail or virtual) detailing the date, time, location, attire, and what will be a part of the celebration (appetizers, meals, bar, champagne toast, dessert, cake, etc.).
Vow Renewal Outfits & Aesthetic
The fun thing is that there's no dress code! As you've been reading so far, there are no set guidelines for vow renewals. You can do cute and casual. Go with a cocktail look, semi formal, or even formal and elegant and bring out your wedding dress or tuxedo. Your attire should reflect the tone of the ceremony and make you feel comfortable and happy.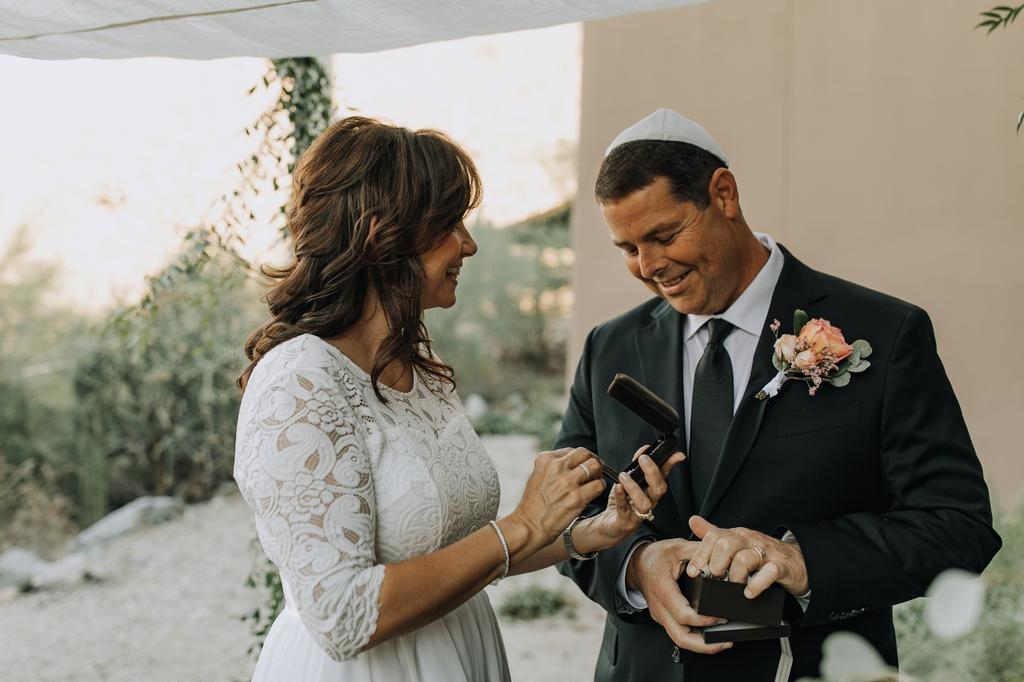 Photo courtesy of Alexandra Loraine Photography
Vows & Traditions
The itinerary for your vow renewal can be exactly what you want. You can walk down a makeshift aisle to your song carrying a bouquet of flowers. You can walk down together or accompanied by your children. You can jump right into the vows or you can have the officiant give a welcome speech, sharing sweet words about your marriage. Guests can read toasts, stories, and well wishes. You can read your original vows aloud, edit them, or rewrite a new set of vows to fit your time together. You can exchange your current wedding bands, new ones, or present very personal gifts to each other (guests on the other hand are not required or meant to bring gifts). The officiant can do a closing send off, and you can end with a kiss. That can be the end of your vow renewal or you can continue with food, music, and socializing.
The vow renewal ceremony will cement your commitment and celebrate the union and life of two people that have chosen love everyday.