The newest trends are great news for us at Balloonzilla! We've been trying for the last 15 plus years to convince wedding planners and couples alike that balloons can be an excellent addition and provide that mighty wow factor that every bride wants. But our news fell on deaf ears due to the overriding image of carnivals and kids birthday parties. We're here to tell you that balloons have made a complete revolution in wedding design with beautiful, fun, and elegant (Yes, I said elegant!) installations.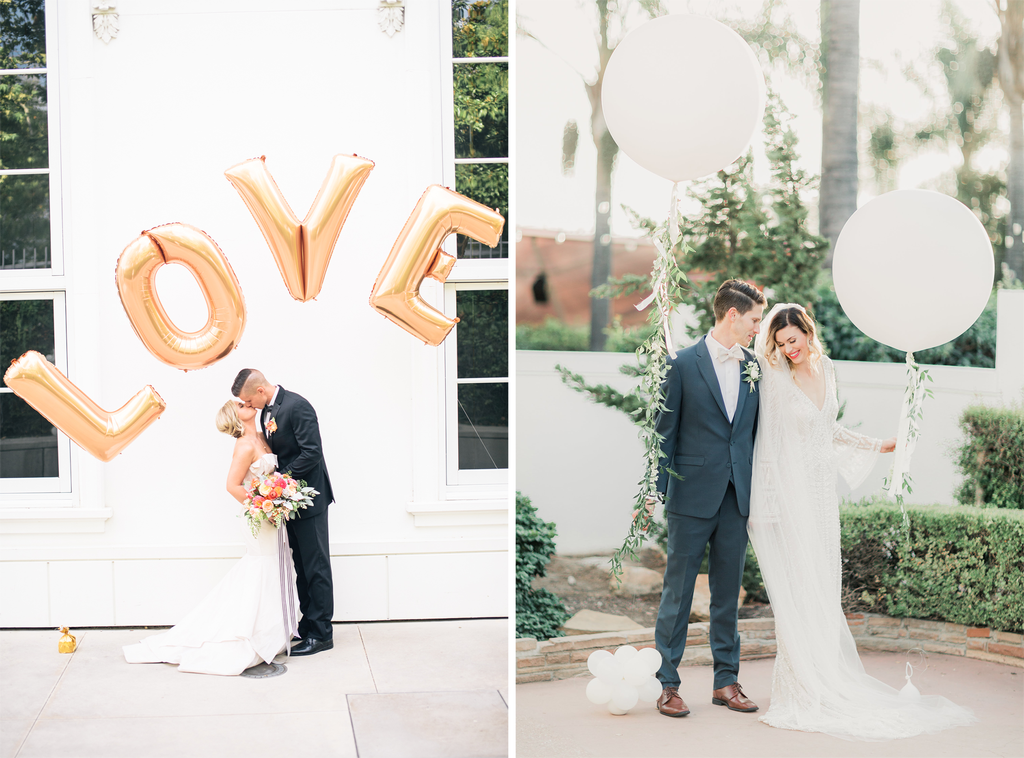 Photo courtesy of Christine Skari Photography (Left), Sisterlee Photography (Right)
This may be very hard for you to imagine. I could say that we can compete with other décor vendors in design, style, and color (And even beat some in price!), but you still might have a hard time deciding if balloons are the right fit for your event. And that's okay! But I bet we can change your mind...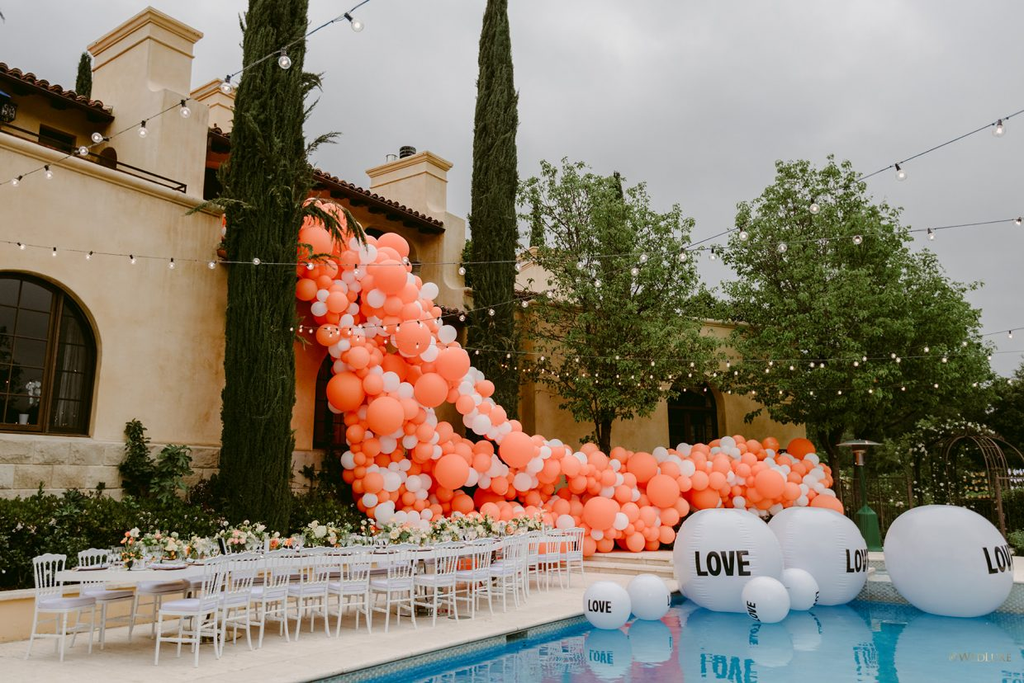 Photo courtesy of Julie Pepin Photography
The above photograph was created for an event in Ojai, California. We had the opportunity to work with an outstanding planner that understood the way that balloons could convey their theme of "Pixie" Season. Pixies are a small type of orange that bloom in every corner of the small town. This was an awesome installation and a lot of fun!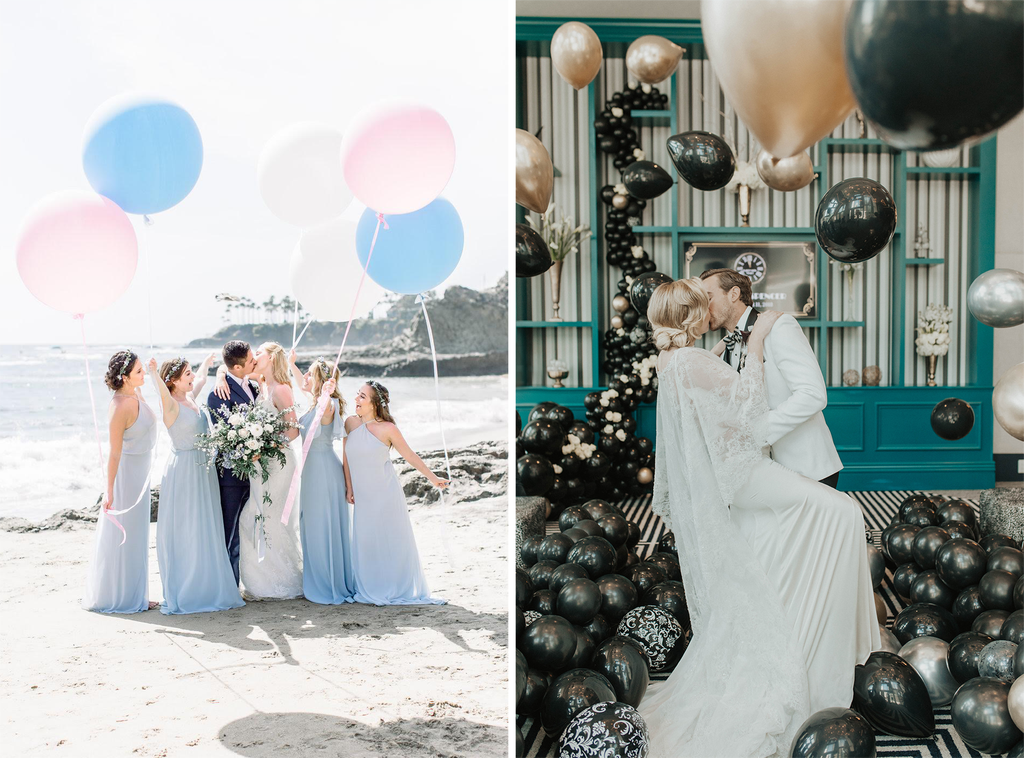 Photo courtesy of Kayla Denae Photography (Left), Foolishly Rushing In (Right)
Many unique brides love balloons! They're amazing clients for us to design our best work for because of their wonderful open minds. But aren't all brides unique? Red roses at a church wedding is a conventional jam for some, the princess experience is another, but each can be unique to make the beautiful memory, and ultimately the beautiful pictures, without being "weird." Balloons aren't for everyone. But we believe that when done well, they're for more people than you'd think. It just takes a spark of excitement and joy, led by a smile, that can create a feeling of warmth and beauty that only balloons can create.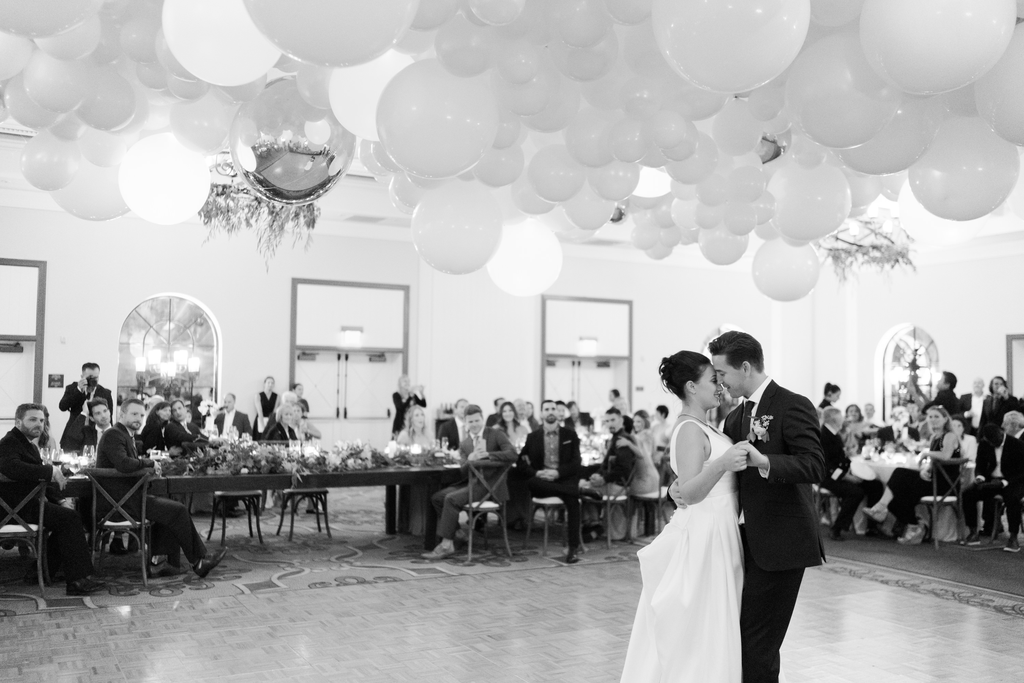 The above is one of our favorite installations created with a talented planner in San Diego. The bride had no idea about the balloons, and we spent two days building this beautiful dream cloud for her—a gift from her mother. The guests didn't know that when the dancing started and the lights went down, the whole cloud lit up and changed colors with a tiny remote control.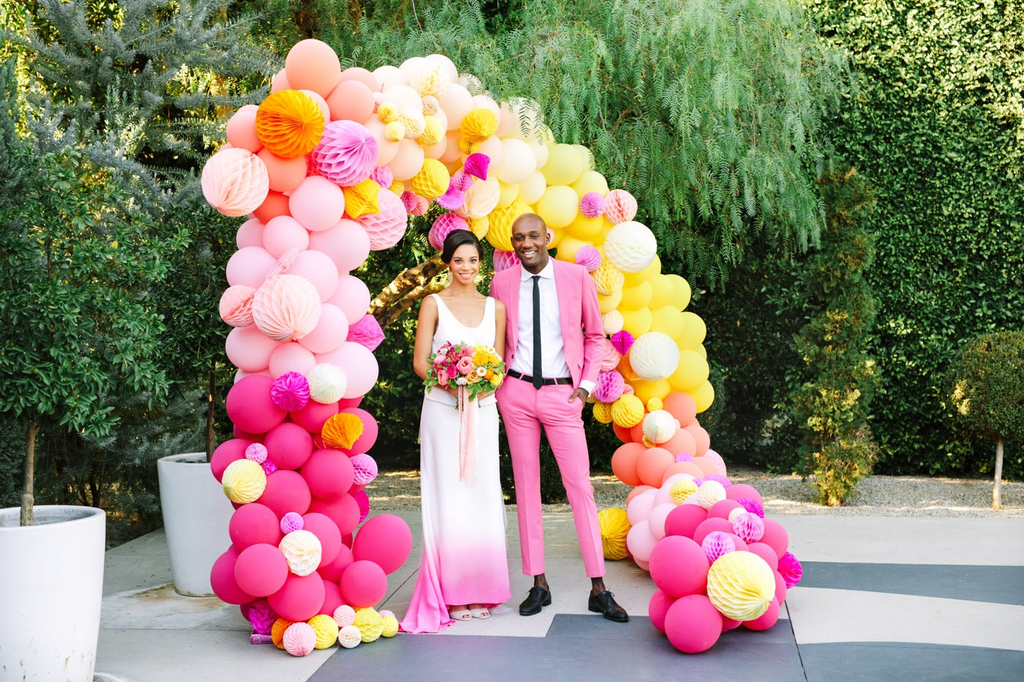 Photo courtesy of Mary Costa Photography
Colorful weddings. Is that a new or old trend? It seems as though there's no specific palette anymore! Some people are more bold while others are more muted. But whichever you like best, a pop of color can be amazing! There are a million tasteful ways to express feelings of love and joy that include colors. Holly Gray from Anything But Gray Events in Los Angeles is all about tasteful color. Her above wedding proves that everyone can look pretty in pink!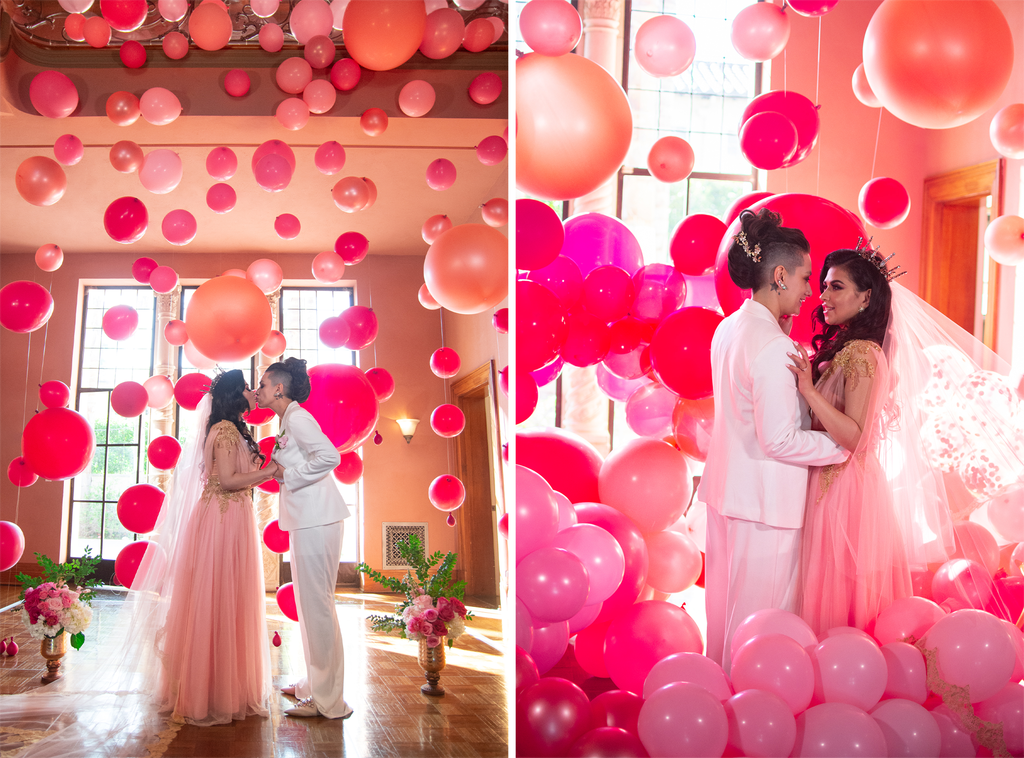 Photo courtesy of Jade Elora Photography
Lastly, it's important to touch on the wonderful variation to the traditional wedding. We've opened this whole world of life experience to the beauty of same-sex marriage, which offers an entirely new look at how we celebrate weddings. There's an endless selection of ideas and expression of love that we've had the experience of decorating. From arches to table décor, balloons can transform your space entirely!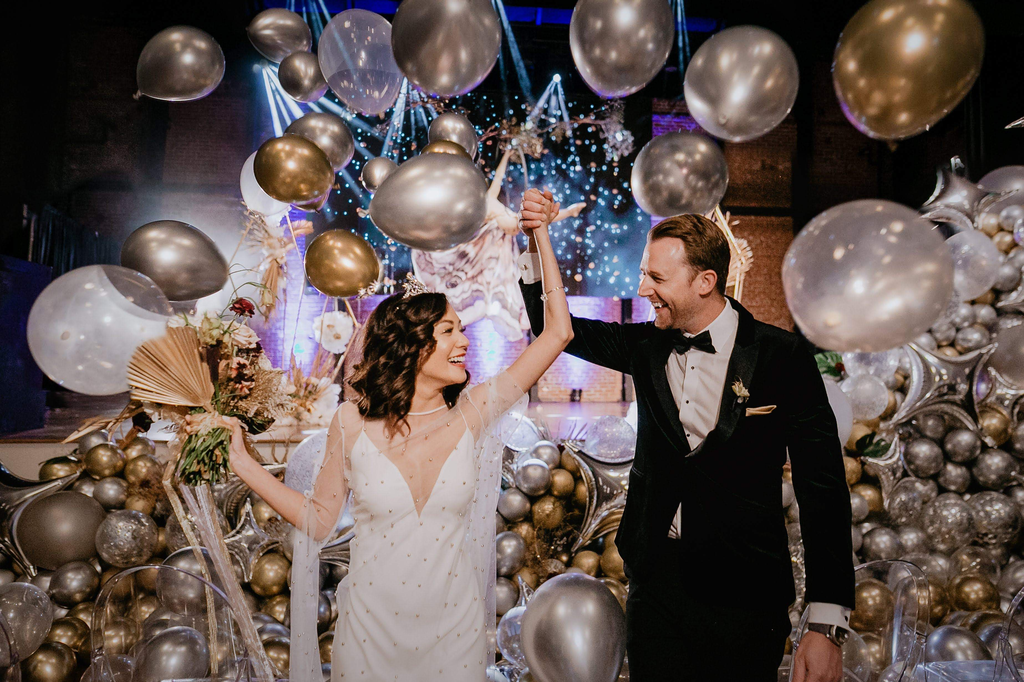 Photo courtesy of Sarah Mack Photography
Hopefully this has opened your mind to the possibilities balloons can create for your wedding. Showing how each couple is unique and celebrates their love in a different and colorful way. Balloons can offer an amazing addition or alternative to your classic event. So let's make some magic!

Hero photo courtesy of KSL Wedding