You're engaged and you've started planning. You probably already feel overwhelmed with all the little things, some of which you probably didn't realize you needed for your wedding. Not to worry! You've found yourself in the shoes of every bride-to-be who's walked down that aisle before you and, you know what? You got this! You've got a list. You're going to follow it, to the "T". And, you're going to pay special attention to the proper time frame to book vendors. Somewhere down the list, at least those found in some of the most popular checklist tools on the market, you'll see booking beauty (hair and/or makeup) around 2-3 months out from your wedding day. We hate to break it to you but you can't believe everything you read. We reached out to Aisle Planner pro and founder of Elwynn & Cass Beauty Concierge Services, Katelyn McCullough, for the straight talk on booking beauty for the big day.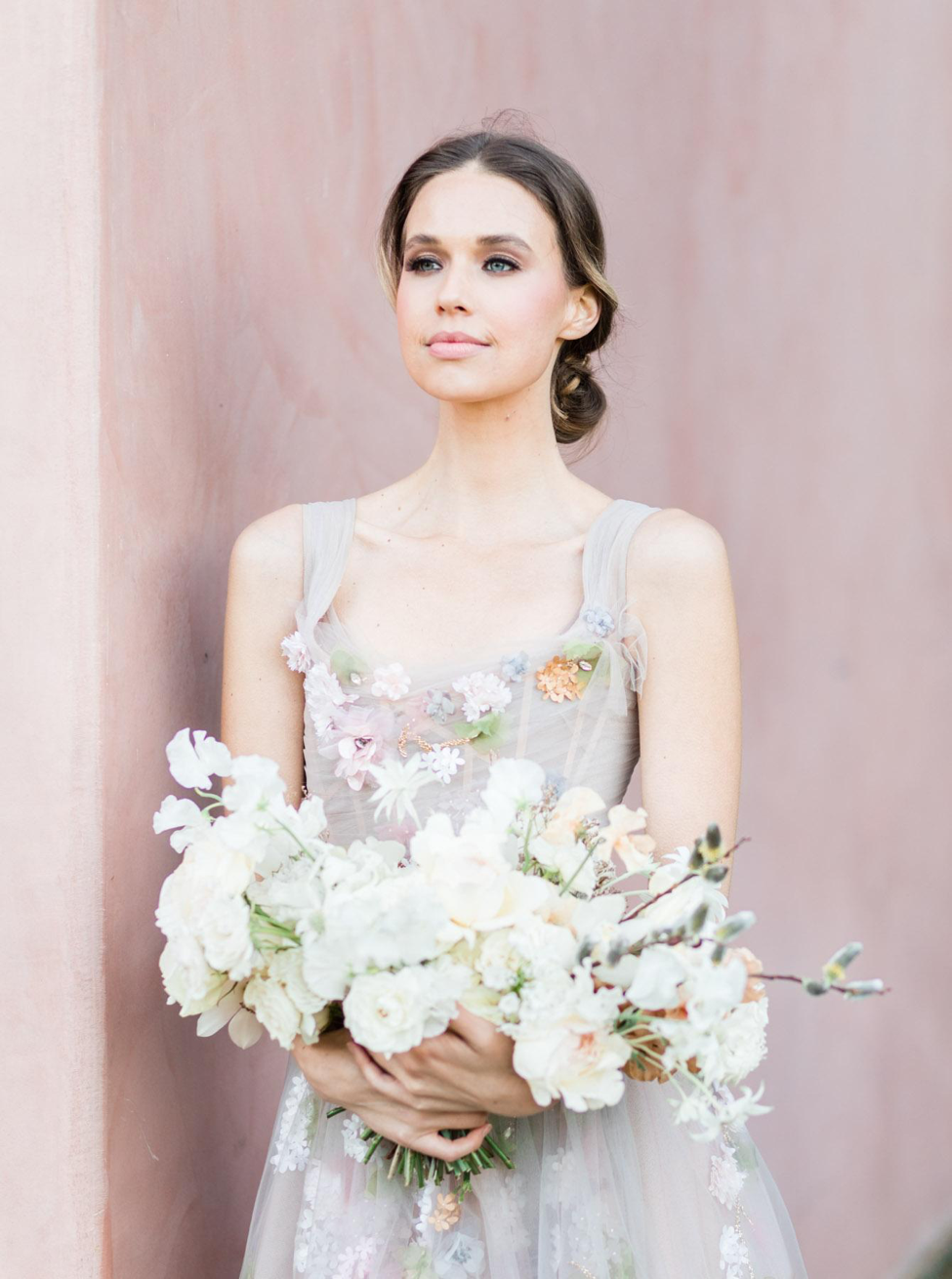 Photo courtesy Cavin Elizabeth
Real Talk #1: If you try to book wedding hair and/or makeup 2-3 months out, odds are you'll be out of luck
Well, that's not entirely true. You will have options, but will likely find yourself considering vendor options who aren't on the top of your list. Hair and makeup are the first things your wedding day starts with and sets the tone for, so give yourself the most options possible. The best hair and makeup artists start booking clients from 6 months to a year from their clients' wedding dates. The closer you get to your wedding day, you'll find yourself hearing "sorry!" more often than "sure thing!" and let's face it: getting rejected isn't fun. The latest you want to start your search for your day-of beauty vendors is 6 months out. Trust me, this will save you a lot of stress on a day when you should be nothing but smiles.
Another plus to booking early? You can do your hair and/or makeup trial early. If you don't like the artist or the look, you have time to change it. Panic averted.
Real Talk #2: Pay attention to how they communicate with you
As with any vendor, communication is key. You want to feel that your event matters, that you're heard and are responded to in a timely manner. If it takes the hair or makeup artist more than 2 business days to respond to you, that's already a red flag. If they lag in communicating with you, they might lag leading up to your day as well, which will inevitably create undue stress for you.
It's worth mentioning, though, that in the event industry, weekends are work days. Have reasonable expectations of response times during and around weekends. If you reach out Friday thru Saturday, don't stress if you don't hear back until Monday. Trust me: give them some grace, they aren't ignoring you. They're simply out hustling, doing what they do best!
Real Talk #3: You get what you pay for
We get it. Weddings are expensive. We won't deny that one bit. However, the old adage of "You get what you pay for" rings especially true when it comes to beauty pros. Pricing is based on artist experience, quality of work and products, reliability, and professionalism. It may seem like a lot of money for hair and makeup - and it is. Wedding day beauty isn't life-saving surgery but if it's important enough to look your best for one of your biggest, most memorable days of your life, give your budget the benefit of the doubt and hire the best experts you can afford? Most wedding days don't leave much time for re-dos, and there's no reason to stress yourself out hoping that the artist shows up and does a good job.
Speaking of showing up, be sure you put a deposit down for your hair and makeup artist. They may seem reliable and sweet, and they probably are, but trust me on this. By having a deposit and signed contract between you and your vendors, you not only have a legally binding agreement but a mutual sign of commitment from both you and your artist for your big day. On more than one occasion, I've had to fix last minute disasters created when the artist didn't have a deposit. They've ultimately taken jobs that offered more money. Don't let that be you.
Real Talk #4: Hair and makeup will run long and late
Of course, it might not, too, but you know a sure fire way to ensure it doesn't? Build in some buffer time. It may seem like an additional 30 minutes to an hour won't pad your beauty timeline but it's worth it. I always add buffer time for my clients because, more often than not, someone runs late, there was traffic, a bridesmaid wants to change her hair or makeup, etc. Better to be wind up running early and finding yourself with a few extra minutes to breathe (or have another sip of champagne), than chasing the clock and jeopardizing the rest of your timeline. Plus, your photographer and planner will love you and the rest of your day will be on time. The quintessential "#winning".
Some Quick Tips:
Buy the trial. It may be extra money but it will eliminate the risk of surprises on the day of and create an opportunity to build repoire between you and your artist(s).
Photo inspiration! Your version of side swept or elegant-and-natural may be way different than your artist's. Pictures help to generate and work through ideas, and make sure you're both on the same page for the final look.
Xoxo,
Katelyn McCullough
Beauty Planner
She's an open book and is always happy to help any way that she can.
P.S. If you bring her matcha, she'll love you forever.