Once upon a time, grooms and groomsmen always wore black suits and black ties. It required so little thought. But now there's an array of options and we don't know what to do with ourselves. There are multiple shades for your suit and near-infinite options for ties. The possibilities are endless. As with any wedding decision, when in doubt, ask the bride. But, if you want to get ahead, here are a few good ways to go when trying to color coordinate your groomsmen and bridesmaids.
What's The Theme?
One of the first rules for picking a suit color (Aside from preference of course!) is to make sure it fits the overall style and theme of your wedding, including the bride's dress. As for your accessories, a neutral color to match your suit is always a solid choice, but why limit yourself?
Keep it Simple
An easy and classic route to go is having the ties match the bridesmaid dresses exactly. If the dresses are blush, the ties are blush, and so on. You can't go wrong with this traditional look!
Stay in the Same Color Family
You've probably seen the trends of mismatched bridesmaid dresses—like ombré or similar neutral colors. Well, the same thing can be done with ties. Just make sure they match the dresses and overall look of the wedding. Also consider matching ties that are a shade or two off from the dresses. If the dresses are lavender, the ties could be plum. The same goes for the groom's tie and groomsmen's ties. The groom does not have to match the groomsmen exactly.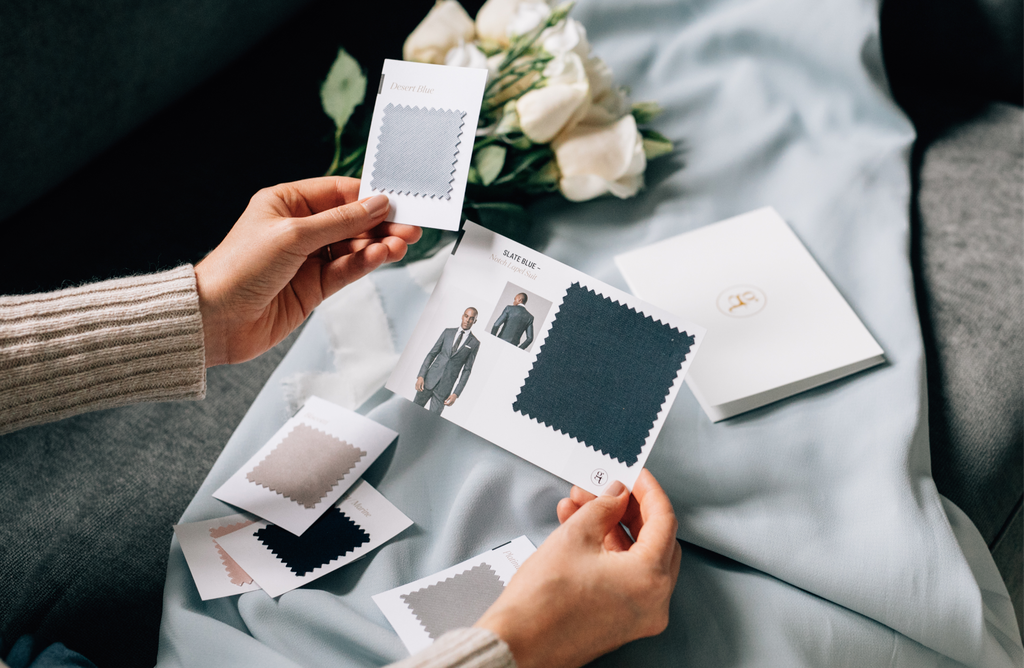 Secondary Colors
Another option, that isn't too neutral and still matches the dresses, is to go with a secondary color in the palette. Often times, color palettes will have two main colors and one or more other colors that come through in other elements—like flowers, decor, and accessories. Choosing one of these colors still matches your theme without clashing with the dresses.
Whatever you decide to go with, stick to the palette that your bride carefully selected and you're golden. To help you on your expedition to find the perfect color coordination, Generation Tux offers complimentary fabric swatches and free groom's home try-on. This way you can try out your look months before the wedding. When you look good, you feel good. Your bride and guests will be stunned and the pictures will turn out great.

Hero Photo Courtesy of Chris Hardin Photography