Many couples travel across the globe to get married in their dream destination. However, COVID-19 has made international travel almost impossible. We hear about countries banning travel from the United States, and many other locations requiring quarantines of up to fourteen days for arriving foreigners. Whether it's because of travel restrictions or safety concerns, you might need to look at reinventing your destination wedding for the upcoming months.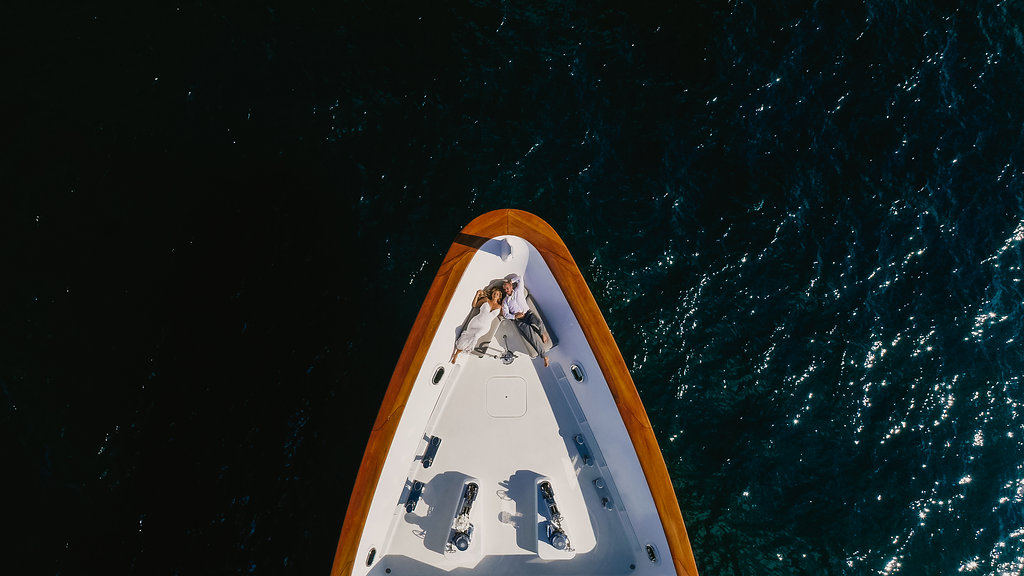 Photo courtesy of Evan Rich Photography
Staycation Destination
Couples are now looking at local resorts to create incredible, luxurious micro weddings at destinations within their region. There are spectacular wedding venues where guests can stay socially distant and enjoy the local natural beauty of the region in which they reside. Whether your preference is five-star dining, world championship golf, boating, or just relaxing and enjoying the great outdoors, there's something for everyone. Take a step away from the typical downtown hotel and take advantage of the unique locations that are only a few hours drive or even a short domestic flight away.
What to Know Before You Go
Some resort personnel may currently be working from home, so email might be the best way to reach out for more information on current offerings and availability. Be very specific when discussing postponement and cancellation policies, as those are still very concerning possibilities.
Now more than ever, it's crucial to connect with a seasoned wedding planner to advocate for you and make sure that you have the maximum flexibility with changing dates and the least chance of financial loss. Both you and your wedding planner should continually monitor the resort's website for the most up-to-date safety protocols and closures. Additionally, bookmarking the local municipality or state COVID-19 information page will ensure you know about any policy changes in guest counts, mask requirements, and shutdowns.
Creative Customization
With many of the COVID-19 restrictions, even your local destination wedding could have guest count regulations. But planning a micro wedding doesn't necessarily have to impact the guest experience. With a smaller guest list, you can organize activities such as wine tastings, regional food experiences, beach breaks, or mountaintop cookouts to bring everyone together while maintaining a six foot distance. Work with your planner and local creatives on welcome bags, personal touches, and favors that showcase the local flavor, share information, and help ensure your guests' safety.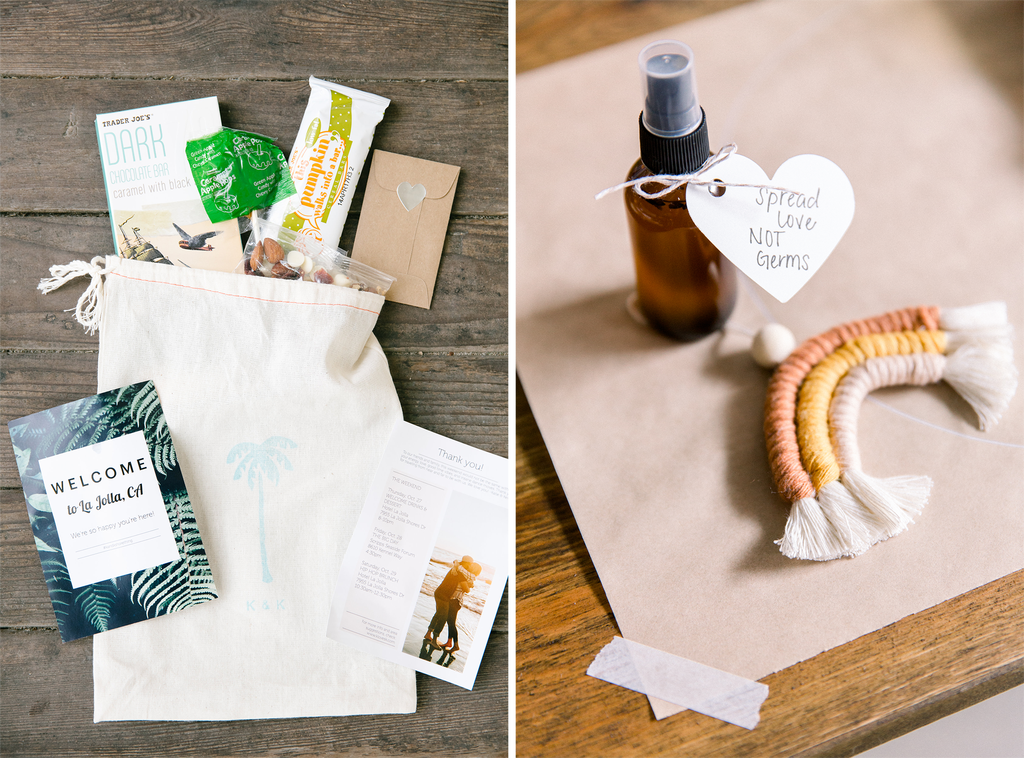 Photo courtesy Jenn Emerling Photography (Left), Allison Davis Photography (Right)
A welcome bag packaged with regional treats and information on local attractions is always a pleasant touch. You can go one step further by including custom masks in your wedding colors or with your names and wedding date. Miniature bottles of hand sanitizer with a custom label or packages of wipes will go a long way to make guests feel safer.
Weddings are ever-changing. Flexibility and patience will be the key to creating a fantastic event!

Hero photo courtesy of By Julieta