Ah, the seating game. It's one of the trickier parts of planning a wedding. You have to figure out where in the world you're going to seat all of those guests...which means taking into account relationships, personality differences, sensitivities and, yes, leftover college-day dramas (you can't sit Sam next to Maria after what happened in Cabo circa 2012!). Plus, even after you have that nailed down, your work has only just begun. You still have to figure out how to get guests to their seats via escort and place cards. If you're not a wedding-planning pro, you may find yourself wondering: Wait—what's the difference between escort and place cards in the first place? Well, not to worry, engaged gurus: today, we're diving deep into all you need to know about seamlessly guiding guests to their seats. Read on for our ultimate "escort versus place card" breakdown, plus some super savvy ideas for displaying each.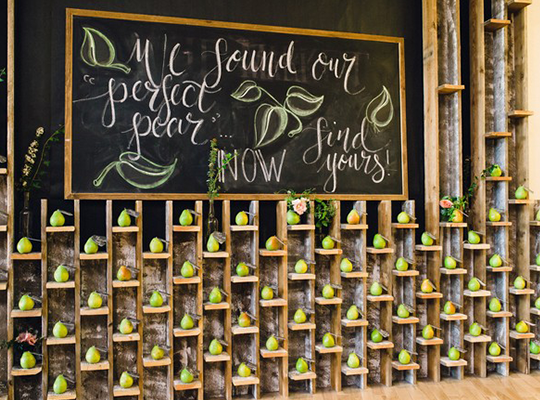 Photos courtesy Amy Lynn, Luxe Events, Brightly Designed, and Isari Flower Studio

What are escort cards?

Escort cards are typically displayed at cocktail hour or at the entrance to your wedding reception. They can display the name of a single guest, a couple, or an entire family (I.e. "Tony Cardinale", "Tony Cardinale & Jennifer Jones", or "The Cardinale Family"). Along with the name, they include a table number or table name. The idea here is to guide guests to the specific table at which they're seated. Each guest finds her card, and then sees where they're seated based on what that card says. Simple enough!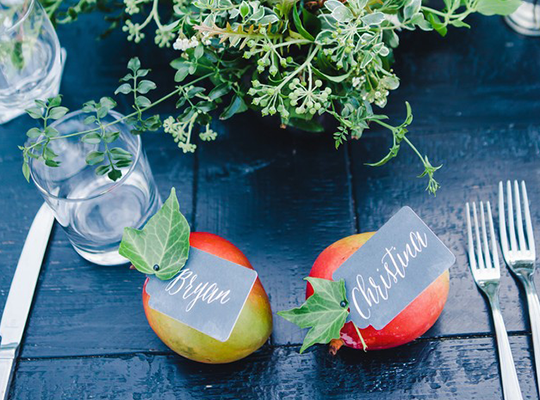 What are place cards?

Place cards are the cards you display at each individual place setting at a table. These simply display the guest's name, allowing them to know which specific seat at the table is theirs. While there may be two people to an escort card (Mr. & Mrs. Jose Gonzalez: Table 3), each guest will have her own place card displayed at her place setting.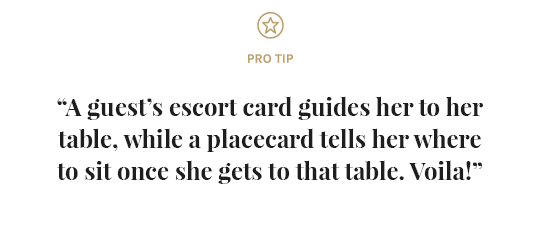 What about seating charts?

Rather than individual escort cards, some couples opt for a seating chart display instead. This allows you to save paper (and money!). You can display your seating chart on a large mirror or piece of fabric or even use antique frames to separate individual tables on a larger seating chart. If you're opting for a seating chart in place of traditional escort cards, just be sure to break down the content in a way that's digestible and easy for guests to find their name (alphabetically is best). You can check out tons of creative ideas for wedding seating charts here.


How can I display escort and place cards?

From a vintage door display to a rotary telephone shelf (hello, creativity!), your options for displaying escort and place cards truly are endless. We love the idea of suspending escort cards from ribbons for a look that's super romantic and dreamy. Fancy yourself more of a mountain man (or woman)? Check out these carabiner escort cards suspended from climbing rope. Place cards can also be pinned to vegetables or fruits and then set at place settings for an au-natural, organic look. You can also use either escort cards or place cards as a sort of "tag" attached to your wedding favors (either place the favors at the escort card table and attach escort cards, or at individual place settings and attach place cards). Or, for those throwing a boho-inspired affair, you can never go wrong with a macrame escort card display.

What can I use as escort and place cards?

This is where the real fun comes in. Who said escort and place cards have to be, well, cards? We love the idea of using oranges or pomegranates as place cards for a super colorful spring, summer, or destination wedding. Tying the knot in the fall or in a forest? Opt for place cards on leaves. We also love when escort cards double as weddings favors themselves—check out these super cute take-home bottles used as escort cards and these wine-corks-turned-terrarium escort cards.

Overall, no matter the style of your wedding, there are tons of unique escort and place card options (check out our complete escort and place card gallery here.) No matter how wild you get with your seating cards, the important thing is that you have both cards (or a chart) to guide guests to their table and something that tells them where to sit once they get there. (Pssst...wondering where to start with that tedious seating chart? We've rounded up pro tips for easily building your seating chart here.)