You have put in months and months of planning and you are quickly approaching your wedding day. But it seems everyone tells you to take time to enjoy your wedding day; but how about enjoying your wedding morning?
There are a lot of moving pieces in wedding planning that all come together at once, often times in a small bridal suite. Here are some tips on how to relax, enjoy your morning and get ready to walk down the aisle stress-free.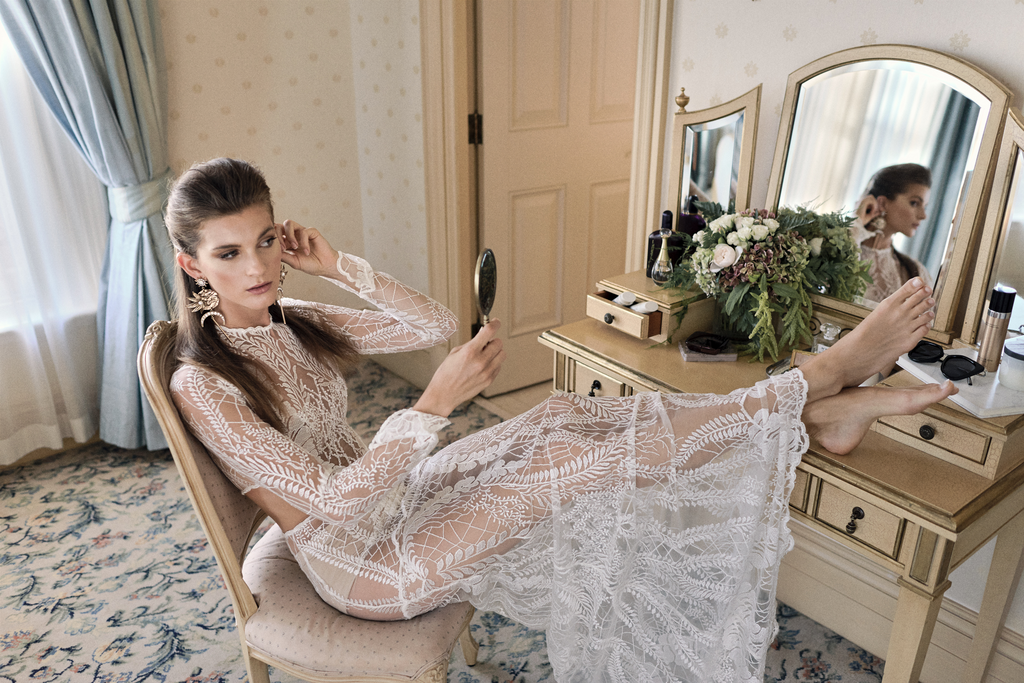 Photo courtesy Sephory Photography
Be In The Know
A week or so before the wedding double check with your hair and makeup artist regarding the schedule for the morning. Put together a plan for your wedding party and share the specifics with them.
Hair and makeup artists may require your hair to be damp for a blowout or clean and dry for styling. They may also want you to wear a button/zipper top so that your clothing can come off easily and not damage the work they just did.
If you prefer your own specific mascara or lipstick be sure to communicate that to your makeup artist in advance.
When you share the schedule with your wedding party, be sure to fill in specific names; bridesmaid #1 and #2 can get really confusing for your wedding party.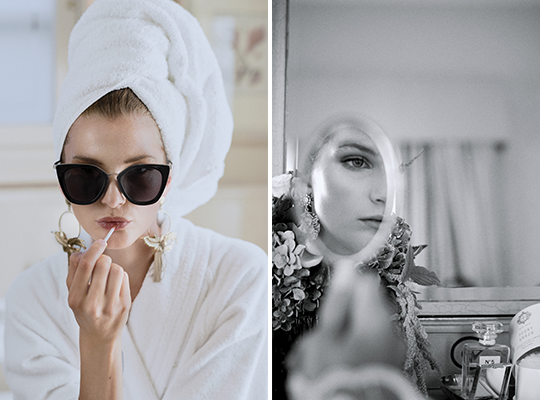 Photo courtesy Sephory Photography
Pack A Bag
A week or so before the wedding start to organize all of the details your photographer will need to shoot the morning of your wedding. Put a suitcase in a guest room or the corner of your bedroom and start to stash away things like your wedding invitation, your something blue, a garter, your wedding jewelry, the special perfume you might be wearing, your wedding shoes and anything else you may want to wear or be included in photographs.
Having them all together in a small travel bag along with your wedding rings makes it easier for the photographer to get to when the bag arrives in your suite and you can relax and enjoy the morning.
Doing it early in the week helps to ensure you don't leave anything you might want to be photographed at home.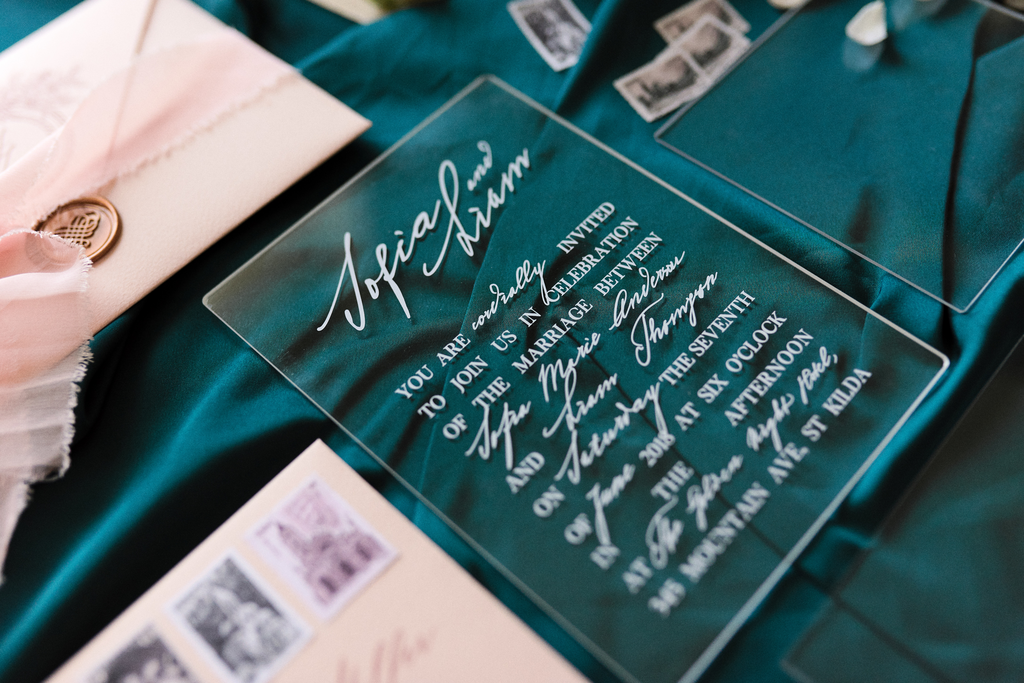 Photo courtesy Sephory Photography
Pamper Yourself!
As the wedding draws closer and before everyone starts to invade your personal space, take some time for you. Whether it is a yoga class, massage, a quiet dinner with your fiancé or a fabulous bubble bath; be sure to take some quiet time and do something you really enjoy.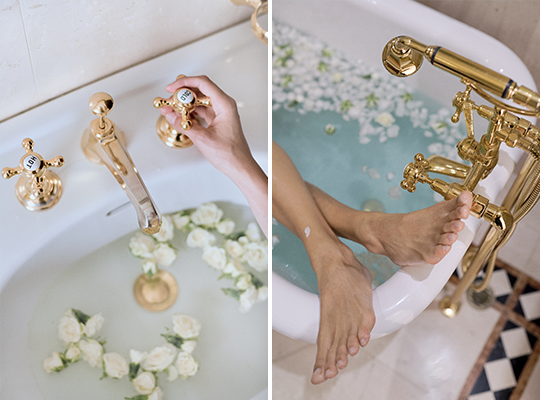 Photo courtesy Sephory Photography
EAT!
This is no joke; too often a couple forgets to eat the morning of the wedding. Everyone gets so caught up in the people and preparations that food falls off the radar. Between getting ready, wedding photographs, and the wedding ceremony, it can be a long time before you will eat.
Be sure to make arrangements for some food while you are getting ready, bite-sized works best. Things like fresh fruit, slider-sized sandwiches, veggies, and dip and don't forget something sweet like mini cupcakes or macarons!
While champagne or mimosas are fun, water is a must! Nervous energy and talking will help you to get dehydrated very quickly. Staying hydrated is huge!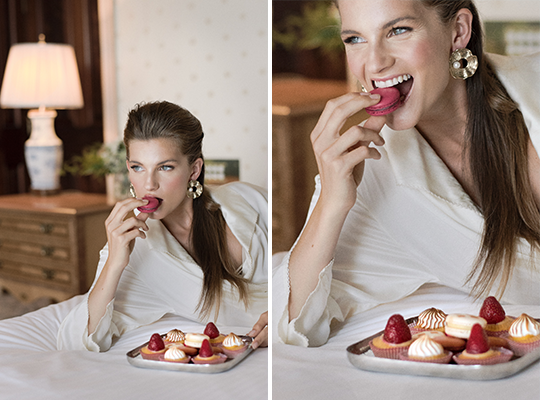 Photo courtesy Sephory Photography
Delegate
Seriously, whether it is your honor attendant or wedding planner, you need someone to be a Bad Cop to your Good Cop.
Wedding parties tend to accumulate 'stuff'; making sure everyone packs up their stuff and gets it out of the way for photos is a must. You also want someone to be able to nicely get people out of your personal space. We promise you, it will get crowded!
Missing You
Regardless of whether you are having a First Look or waiting to see each other at the wedding ceremony; take a minute and call or text. You will both be filled with emotion and have things running through your mind you will want to share.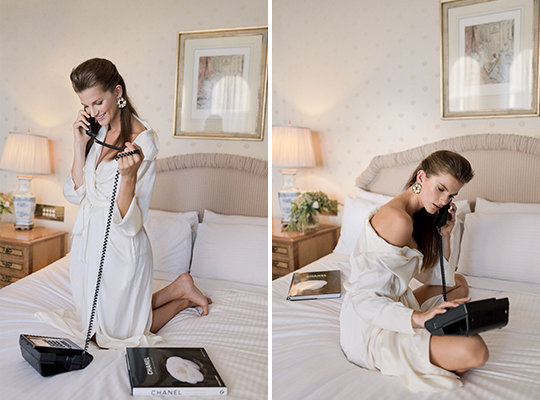 Photo courtesy Sephory Photography
And lastly, the one thing no one will ever remind you to do. Go to the bathroom before you start to get dressed! Nerves are bound to set in, and you will feel the need, undergarments, Spanx and a gown that might have a lot of button or laces and you will really wish you had listened.
Planning ahead of time so you can relax and enjoy the morning of your wedding will help you to enjoy the rest of your wedding day as well.

Hero photo courtesy Sephory Photography
Stationery Adorn Invitations
Wedding Invitations Bwedding Invitations