Whether from the bell towers of beautifully stoic European cathedrals or ancient, mystical temples across Asia, the chimes of royal wedding bells resonate with excitement and intrigue around the globe. Their allure is especially strong with wedding enthusiasts and brides and grooms-to-be, as visions of their own fairytale celebrations flit about in their daydreaming heads. Fortunately, you don't need a king's ransom to live out your royal wedding fantasy. On just about every continent, there are castles, chateaus, palaces and sprawling villas where captivated couples can celebrate their nuptials with regal flair. Our friends at Marriott share their 6 favorite locales for a stately and illustrious spree.
If your standards couldn't possibly be lowered to anything less than palatial, consider Iolani Palace in downtown Honolulu. The official residence of Hawaiian monarchy until the turn of the 20th century, the National Historic Landmark offers a host of venue spaces such as the formal Barracks or the elegant Coronation Pavilion. Sprawling over 11 picturesque and perfectly manicured grounds, the Iolani has ample space for even the most lavish of affairs and guest lists.
Flush with romantic chateaus and palaces, confessing "l'amour en France" has to take top billing in the list of most popular wedding day fantasies but getting there (and your wedding party) can be a challenge for even the choicest of budgets. So, what if we told you there was a luxurious French chateau in, say, North Carolina? Built in the style of a French Renaissance chateau, the main house of the Biltmore Estate was built for George Vanderbilt, a business magnate of the 1800s whose family amassed their wealth in the railroad and steamboat industries.
Finished in 1895, the glamorous venue is ringed by formal gardens, ideal for photography backdrops and charming outdoor ceremonies. For local luxury accommodation to match, the Grand Bohemian Hotel Ashville just a short drive away.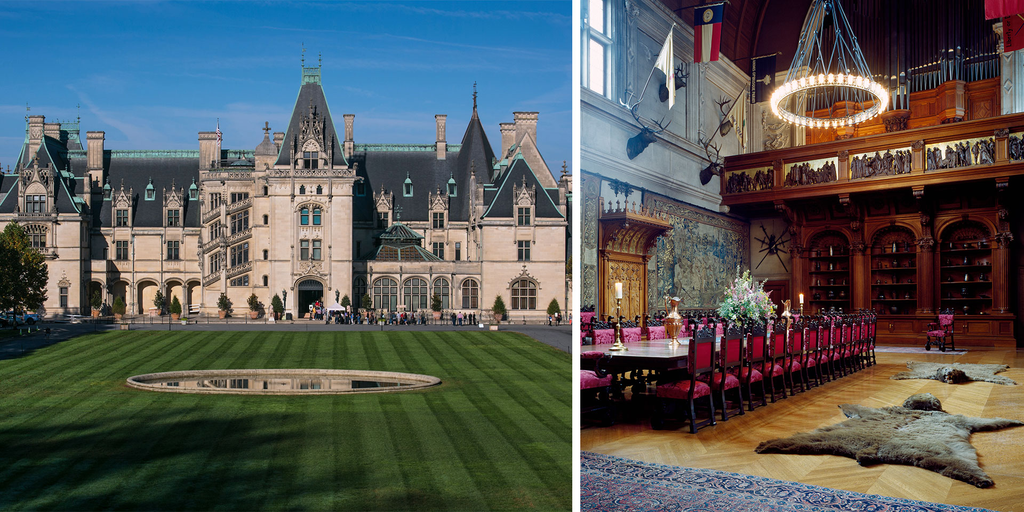 Photo courtesy Marriott Traveler
Maybe you're more into a lavish and fanciful European fete. If so, the Schönbrunn Palace in Vienna is the place for you. Once an imperial summer residence, this sumptuous Baroque palace is the epitome of luxury. Say your "I dos" under the glittering chandeliers suspended in the White and Gold Room or waltz your first night away as newlyweds in the impressive Maria Theresa Room. Plan a small, outdoor reception in the Apothecaries' Courtyard or the Orangery garden where you and your guests can snack on soupçons beneath citrus and chestnut trees.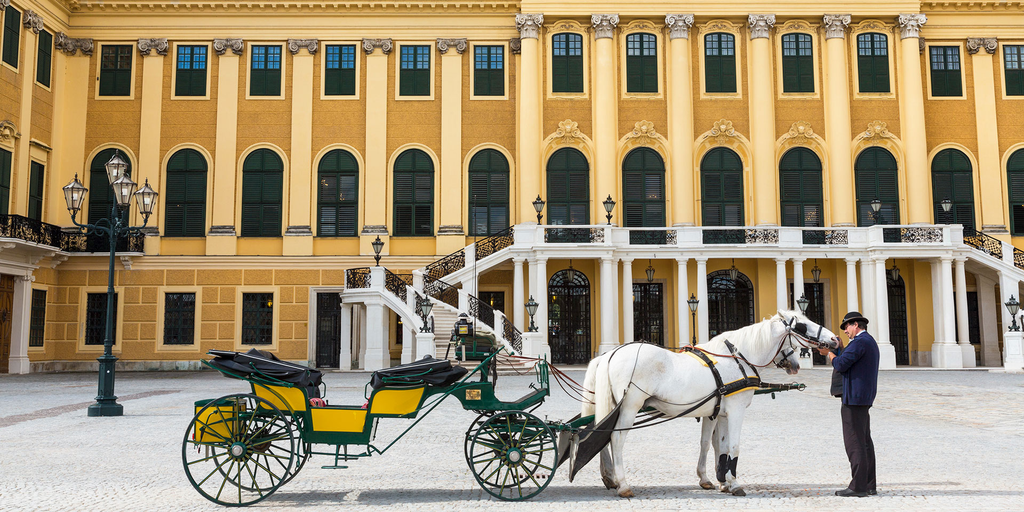 Photo courtesy Marriott Traveler
The seeming lament of Scotland's ruggedly marvelous landscape are perfect for a wedding immersed in history and passionate, corselet-splitting liaisons. Situated among the hills and glens of Perthshire in central Scotland, Menzies Castle is the ancestral seat of the Clan Menzies. The castle was restored in 1950 and its Dewar Room - a Victorian, baronial-style ballroom - and naturally lit Georgian Main Hall are impeccable venues for banquets and balls. If you want to complete the authenticity package, consider a grand entrance to the entrancing wail of bagpipes, dress the grooms party in kilts and celebrate your unity with a handfasting ceremony.
How about exchanging vows with a Bollywood-style blitz? Jaipur, India was founded in 1727 and is home to the City Palace. The beguiling, intricate architecture includes a series of columned courtyards and temples which create choice upon choice of imposing indoor and outdoor spaces for a glistening and vibrant affair. Put the planning in the hands of their on-site pros who can organize the entire event, including your very own elephant parade.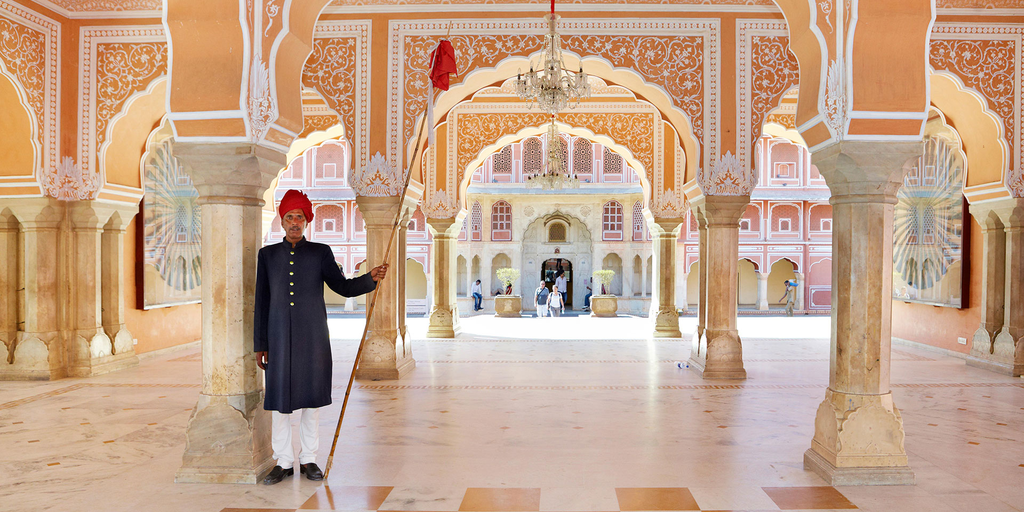 Photo courtesy Marriott Traveler
Perhaps you've been dreaming of a wedding between a princess and her knight in shining armor, set amidst the imposing stone walls and monumental ramparts of an English Tudor castle. A time warp or steep travel costs aren't necessary to make this dream come true. Searles Castle is less than 40 minutes outside of Boston. Surrounded by the arresting woodland of Southern New Hampshire, the castle was built in 1905 for antiques collector Edward F. Searles, who wanted a kingly estate that represented his English heritage.
Plan an open air cocktail hour in the courtyard so the bride can make her entrance down the grand staircase, then dance the night away beneath an exquisitely appointed canopy on the lawn.

This post has been sponsored by Starwood Resorts. To learn more about booking your destination wedding at any of their resorts worldwide, click here!
Hero photo courtesy Marriott Traveler