So you were chosen to be a groomsman? Congratulations! You obviously mean a lot to the groom and are going to have a lot of fun celebrating with him. As you look toward his big day, keep this in mind: being a groomsmen is a little more than being a party wing man at the reception. As much as you have been a friend and supporter of the groom through your life before the big day, you have a job to do. He's and the rest of the wedding party are going to need a lot of help the day of the event, and your duty is to respond and support in any way you can. The energy of the groomsman can be a defining factor in the vibe of a wedding, so bring your A-game!
Be on Time and Come in Handy
We can't say enough about the importance of punctuality. especially on the big day. The last thing the couple need to be doing is managing their "support crew", especially when that looks like a tardy groomsman stuck in traffic or still in bed when he should've been at the venue hours ago. Weddings can get hectic. You never know your help might be needed to arrange chairs or set up equipment for the reception. While you're at it, take off some things on the groom's long list of to-dos, like picking up the suits for the wedding. The groom's hands are full enough - be his eyes and ears so he can focus on the momentous occasion and the love of his life.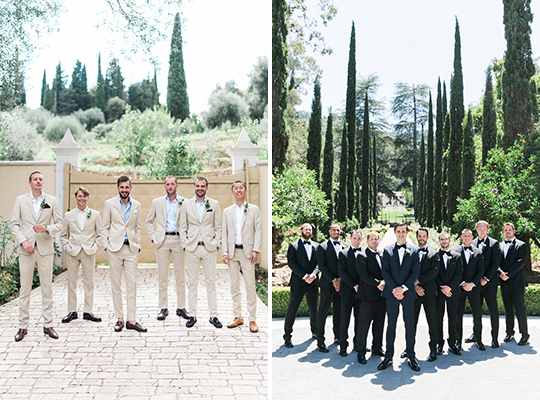 Photo courtesy Les Anagnou (left) and Jasmine Lee Photography (right)
Calling All Bachelors
Don't just show up and blow up at the bachelor party. Take the initiative to help plan it along with the groom's other friends or family. Go all-out and make it a night he won't forget. That said, be considerate of his wishes and that of his future partner's. There's no need to go over the top if risks regret on so many levels. Instead, throw him a theme-based party according to his likes or hobbies. If he's a fan of Star Wars or anime, incorporate undertones of these elements. If he's into sports, come up with something creative that incorporates his love for his favorite team and schedule it around a home stretch or trip to take in an away game.
Don't hesitate to liven things up a bit but take his soon-to-be partner and their feelings into consideration. They'll appreciate you for it not only when the pictures get posted on someone's social media page, as they always do, but also on the day they take each other's hands as partners for life.
Bring the Warmth
In the off chance the groom gets cold feet and anxious about what marriage will be like, bring the warmth. Give the guy a pep talk and a hearty smile. Have a heartfelt conversation with him and remind him why he's here. Boost his confidence with an inspiring anecdote about his story with his soon-to-be partner or tell him something hilarious. The mere fact you're making the effort to remind him that you're there with him will help ease a lot of the fear or anxiety he may be feeling.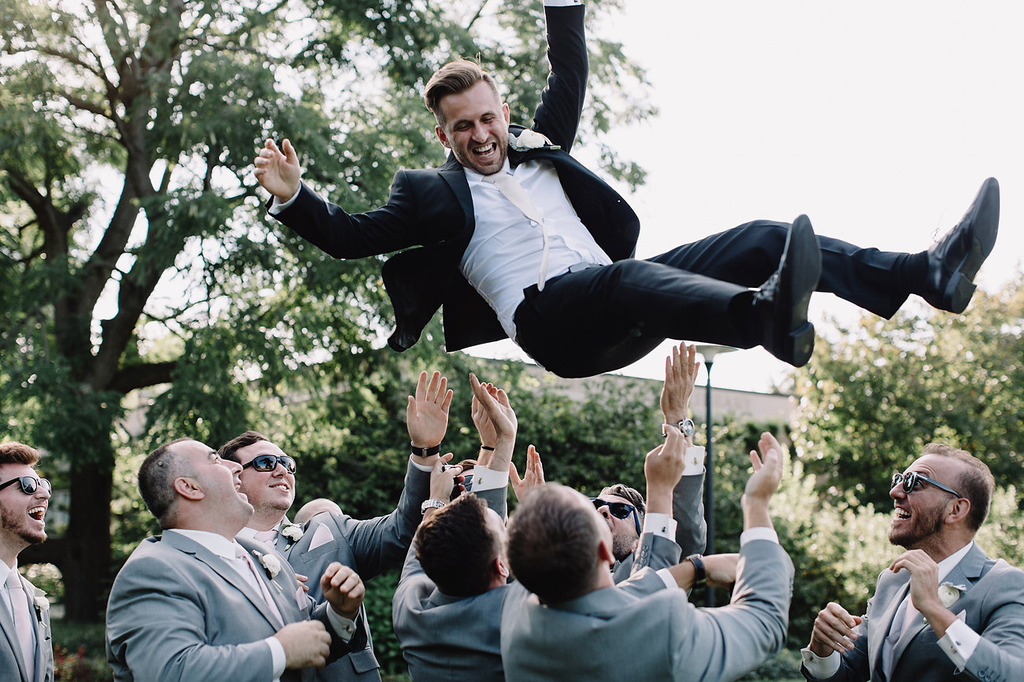 Photo courtesy Codrean Photography
Get Your Greet On
Shy need not apply! Well, that's not necessarily true but if you're an introvert, prepare yourself. You're going to have to greet both the groom's and bride's family, all the children and little old ladies, the photographers, caterers, assistants and planners. Not to mention the rest of the wedding party and the girl in the corner with her back up against the wall, the singers and the DJ and the wait staff — and maybe even an old enemy or two. It's not your event, after all, so you don't control the guest list. Remember why you're there and what he needs to make sure this is the best day of his life.
Make 'Em Cry
OK, this is where it counts. When it's time to make a toast and give a speech, go for it. Make it memorable and endearing. Talk about your good times with the groom and how he's been there for you. You can bring up a silly moment or two but definitely share something sentimental and nostalgic you have in common. Be yourself but leave the inside jokes out. The commentary you're making is about someone to every guest in attendance. If only he "gets it", you risk confusing everyone else and creating an awkward moment for yourself and the man of the hour.
Spend some time ahead of the wedding to put some thought to what you're going to say. If you're fairly (or, more than) comfortable speaking in front of a crowd, jot down some notes or key points and memorize them. Authenticity goes a long way and your sincerity will show. Remember who your audience is and keep it classy.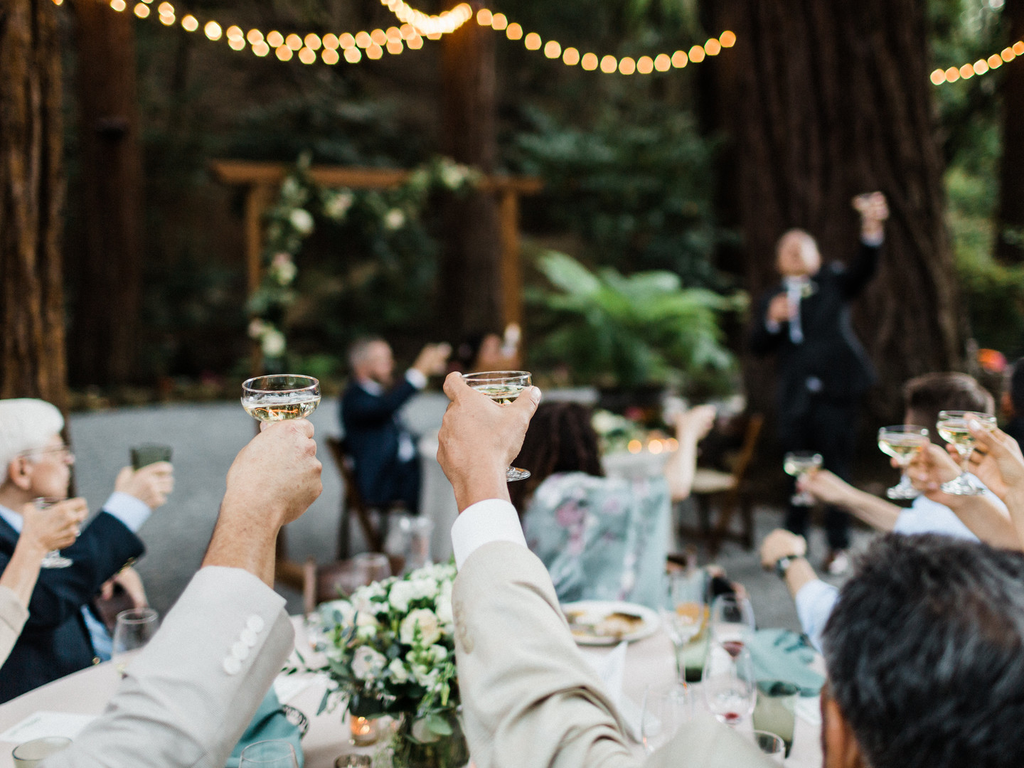 Photo courtesy Apollo Fotografie
Do Your Dance
What better way to get the party started at the reception than by doing your signature move? You're not there to be a wall flower! If you have a dance you're known for, especially if it's one you and the groom know together, get the party started - or keep it going - and get busy with it! If you need a partner, be selective. If it's appropriate, show your family-friendliness and grab one of the kids to teach them. Or, break the ice with an aunt, grandmother or bridesmaid. Before you know it, you'll have the dance floor packed. Now, pat yourself on the back, tiger. You're the best groomsman ever!

Hero photo courtesy Patrick Moyer