As if getting married itself isn't pressure enough, you've got to keep your bride tribe front of mind, too. The people you've chosen to stand by your side, to help you through the big day, and be there for you beyond are incredibly important. Asking someone to be a bridesmaid or Maid of Honor has also become a sort of 'second proposal' trend, and bridesmaid gifts may seem like the most daunting and importantly Instagrammable essential involved.
There are a few main things to keep in mind while looking for the ideal gift to give your bridesmaids. First and at the top of the priority list: stick to your budget. Then, consider the best opportunity to give your gifts. Timing of delivery will play heavily into your consideration of content. Beyond these key decision influencers, there is plenty of advice on bridal party gifting. Some say personalization is the way to go while others suggest shopping for each individual like its their birthday. No matter which route you take, making sure the gesture is meaningful for both you and your bridesmaids and maid of honor is what matters most. From simple thank you tokens to more elaborate offerings, we've rounded up some of the best most on-trend bridesmaids gifts.
Simple Tokens of Appreciation
For brides on a smaller budget or for destination events where extra luggage space is at a premium, a gorgeous and simple gift can be personalized tokens or gift cards. Compact and singular gifts like monogrammed champagne flutes, coaster sets or friendship jewelry can be cute keepsakes and still communicate how much their presence by your side means to you.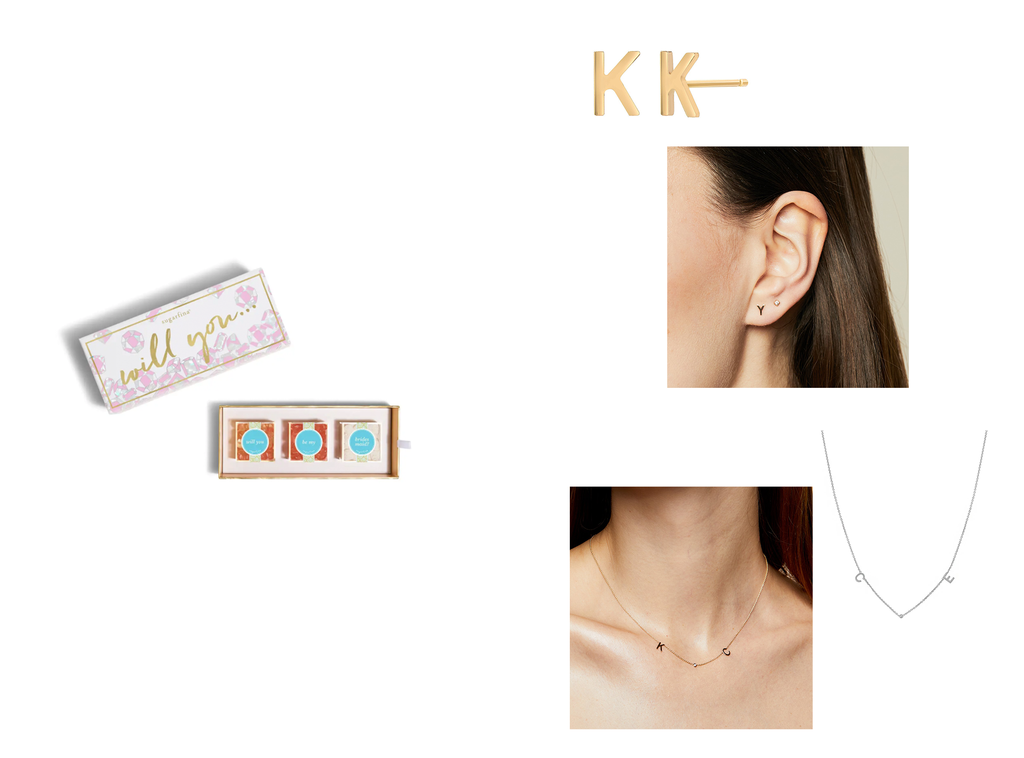 Photos courtesy Shopbop / Sugarfina (left) and BYCHARI (right)
Wedding Inspired Gear
Wedding day apparel for their bridesmaids is a popular gift for many brides. Likewise, matching swimwear or PJs for the bachelorette party, or personalized robes for the morning-of are great ways to recognize your bridal party members while bringing everyone together for some fun and memorable social post-worthy photos.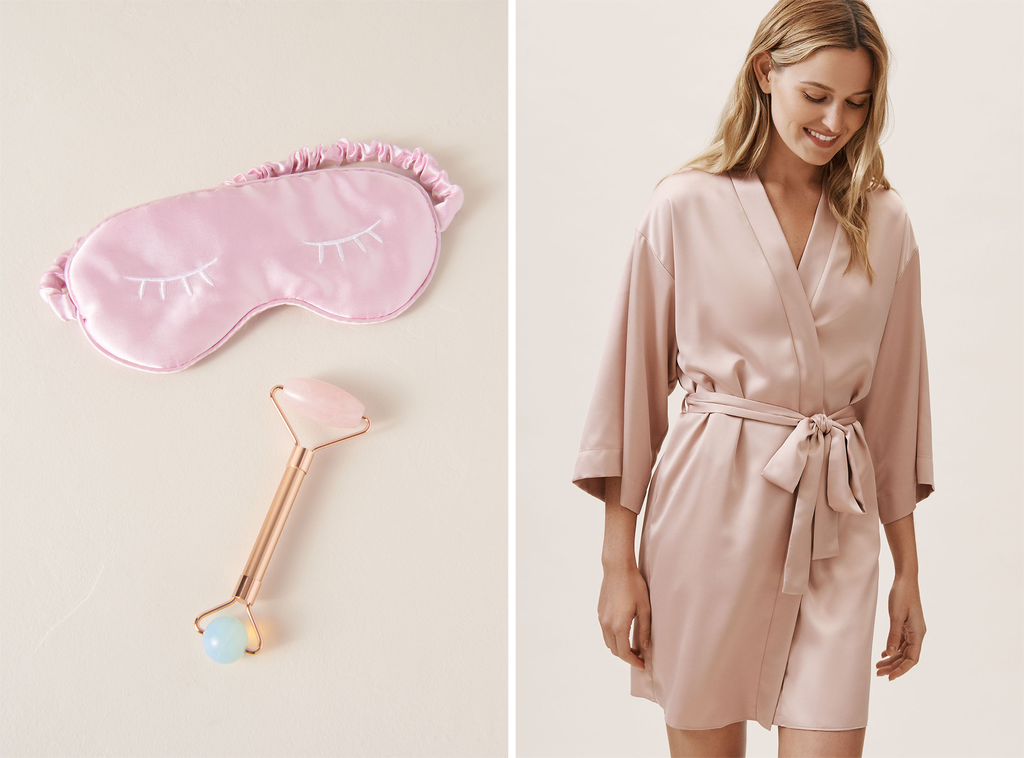 Photos courtesy BHLDN
Tantalizing Totes
Personalized bags are also a great way to celebrate with your bridesmaids and give them something they will wind up using for years to come. And, if you're looking for a way to give back through your gift purchases, consider tote bags from The Shop Forward! Not only can you personalize your bags with four things you would like to say, The Shop Forward! uses profits from each sale to support expectant mothers in Haiti. Once the bags deliver, you can fill them with simple tokens of appreciation, wedding gear, or any other items to get your bridesmaids in the spirit of your special day.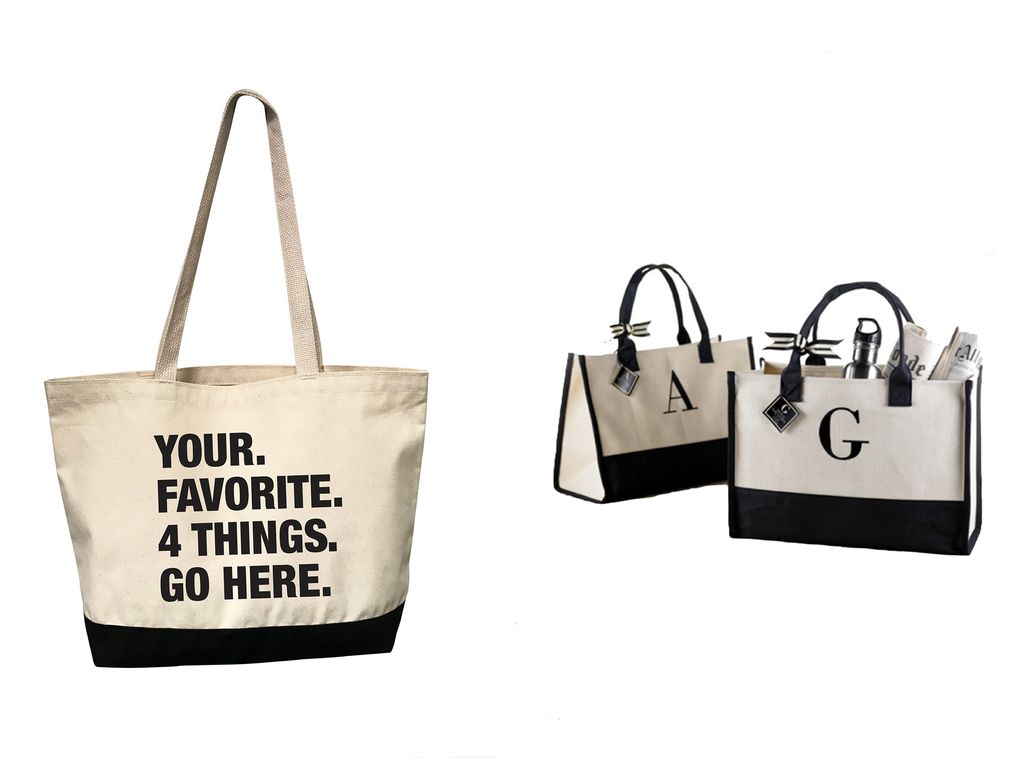 Photos courtesy The Shop Forward (left) and My Wedding Favors (right)
Fill the bag with these goodies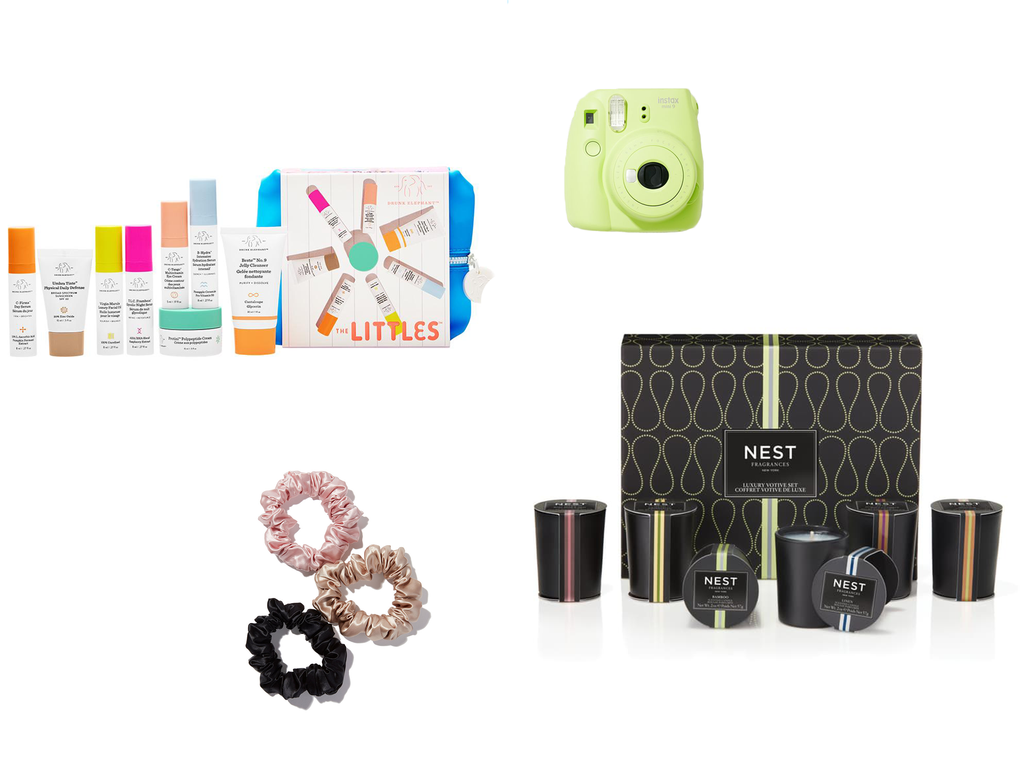 Photos courtesy Drunk Elephant, Slip, Urban Outfitters, and Nordstrom
Breathtaking Boxes
We've recently discovered the trend of personalized gift boxes for bridal party members. Generally filled with self care items, candy or jewelry, boxes are a great way to curate unique assortments that speak to your bride tribe members about your relationship with them and how much it means to have them there as you prepare to say "I do!"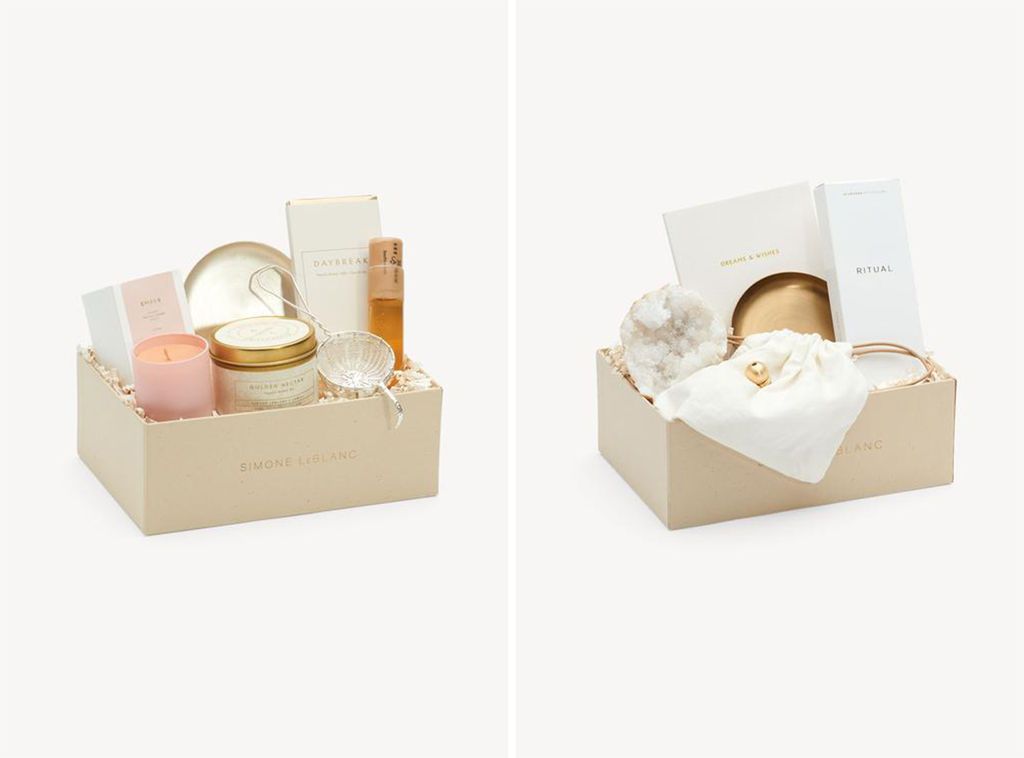 Photos courtesy Simone LeBlanc