The Rheefined Company
Los Angeles, Ca


I love today's featured wedding planner for a couple reasons. First off, I love how honest our conversation was (and always is when we get to chat). Second, he has the hots for Ryan Gosling (because…who doesn't really?). And lastly, after being "internet friends" for over a year, I finally got to meet him in real life a few weeks ago! So today, I am thrilled to introduce you to Jason Rhee of the Los Angeles-based Rheefined Company. Read on to learn about being a man in a predominantly female industry, how he brings humor into his work, and what his next big project is!
Tell us about your path to becoming a wedding planner.
My path as a wedding planner started when I was planning my own wedding to Ryan Gosling. Just kidding, my forever hashtag will be: #AlwaysTheWeddingPlannerNeverTheBride
In all seriousness, event and wedding planning was never initially a part of the master plan. However, around high school, I began volunteering with a community service organization that had me working with other students planning meetings and small events on and off campus. That interest continued in college, where I joined our campus ASB and had two amazing college advisors, Pam Harmeyer and Danielle Ward, who really supported me and this newly found passion. By my second year, I became Vice President of ASB, and one of the requirements was to plan our events and end-of-the-year Banquet. Equipped with my Oriental Trading Company catalog and Michael's coupons, I fell in love with Event Planning.
I later found a certification program through Cal Poly Pomona for events and weddings and became a Certified Event Specialist. This is where I met my mentor, Christine Baumgartner, who is an industry veteran and who really set me up to succeed. During this time, a friend I had met at a rave in High School (no joke) got engaged and she ended up being my first bride.
I love this quote from your website: "Being a Wedding Planner for over 10 years, I realized something…I am a professional Third Wheel, and I'm OK with it." Can you remember the moment you realized that?
There are so many moments that I can't remember the first, but I can share the most recent! I have an amazing Napa wedding coming up and we took a trip up north to see the venue. We had decided since we are both in Los Angeles and we have several topics to go over, I would ride with them on their six-hour drive up. As we got closer to the date, they had decided to extend the trip and make it a romantic weekend, so after spending a lovely day together site seeing, spa appointments, and a beautiful dinner with wine, they dropped me off at the airport, and I flew home…alone. Ha!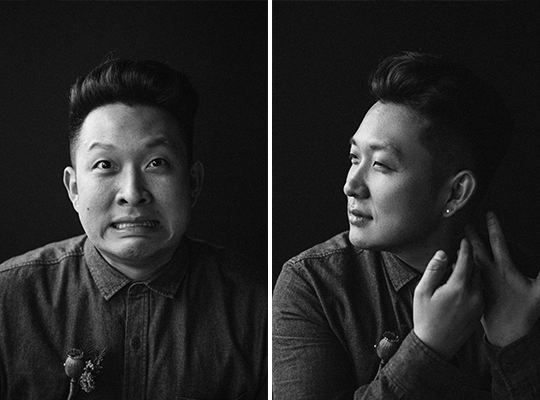 Photo courtesy Nicole Ashley
Word on the street is that you do improv. How does that side of your personality and confidence help manage clients and their stress?
Laughter can remedy almost anything. As early as elementary school, I had always wanted to entertain and make people laugh, so I pursued acting and did theatre. Improv really taught me to be quick on my feet and work with any scenario. So, this has been a huge value for me because (as you know in events) nothing ever goes completely as planned. When stress levels are high, I know my clients appreciate a positive attitude. We all have our bad days, tough clients, and those naughty vendors, so going into every situation organized (thanks Aisle Planner), armed with an emergency kit, and just being able to "laugh through the pain" can really save the day.
What is it like being a male in a female dominated industry?
You know, I haven't ever thought about it all that much. I've grown up surrounded by amazing women, and being a gay man, this industry has really embraced me. I noticed that as our industry continues to grow, more men, straight and gay, are joining this community. I am always a fan of diversity.
How would you describe your style?
Honestly, I really don't have a specific style but, I think its important to be stylish. The best part of my job is taking my clients' style and taste and bringing that to life. If there is one signature about my work, it's that I do love the little details.
And what do you think influences it?
Since I've had so many diverse clients, it has influenced me to be more creative, and I love that.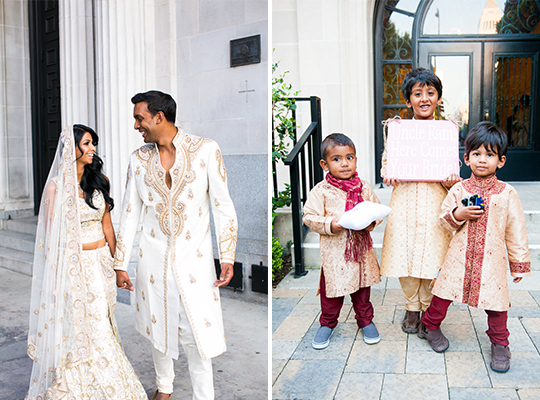 Photo courtesy Callaway Gable
How has Aisle Planner helped you and your team stay on top of all of your events?
Aisle Planner has literally saved my life. It keeps my clients and me synced and on track and truly supports our workflow! My clients love it, and it adds so much value to Rheefined Company's services. Most importantly, the customer support team is AWESOME, so polite, responsive, and thorough with any questions I have along the way.
What are you most excited for this year? What's the next big thing for you?
I am launched my YouTube channel, The Rheeality last year! It is all about the hospitality, special events, and wedding industry! We will feature everything from interviews with event vendors to tutorials with creatives and event-venue tours (and some other fun hijinks), all packaged in feel good edu-taining episodes! Make sure to subscribe!
Best knock knock joke?
-Knock Knock
-Who's There?
-No one, because I'm single.