Loli Events
New York, New York


We love sitting down with wedding planners at Aisle Planner—they're such an invaluable resource when it comes to offering couples tips, tricks, and insight into the planning world. Today, then, we're so excited to have the chance to chat with Lauren Fremont, the brilliant mind behind Loli Events, a full-service event planning and design team based out of New York City and Paris (swoon!). Below, Lauren breaks down everything from the path that led her to found Loli Events to her biggest piece of wedding-planning advice for engaged couples. Read on for some serious behind-the-scenes insight into the world of planning perfect parties.

Tell us about your path to becoming a wedding professional.

I studied Marketing and Studio Art in college. Shortly after graduating I started a small catering company with my mother in Westchester. The focus was on intimate dinner parties with several courses and wine pairing. In 2005, I decided I wanted to move to NYC and work in restaurants to become a manager. The first restaurant I worked at was Tribeca Grill. Shortly after starting I was promoted to event manager and ran all of their events. Wanting to get more fine dining experience, I then join Thomas Keller's team to open Bouchon Bakery and started their catering division. About two years later, I wanted to continue on my journey and became the event director for Daniel Boulud's Bar Boulud. Then I got a bit worn out of fine dining and wanted to be in an environment where the owner was super hands on...so I went on to become a manager for chef/owner girl boss Gabrielle Hamilton at Prune. After a couple of years (and a quarter life crisis), I decided to start Loli Events.

Why did you start Loli Events?

I really wanted something that was my own. I was ready for a new challenge. To be honest, I had realized I had married the wrong person and felt really lost and down in the dumps. I sort of fell into weddings because I started my business during the recession and corporate events were basically dead. From a previous connection someone hired me to do their wedding and I just loved it. It was super personal and fun and beautiful and way better, in my opinion, than corporate.

What did it take to build your business/brand?

The stress in this industry is like no other. You really have to non-stop hustle to make your mark and get those inquiries constantly coming in. Once you do have the work, the expectations from the clients are very, very high. We mainly do luxury weddings and the mix of the emotions, the time, and the financial commitment is a lot to carry as the planner. You have to have thick skin. To actually start a planning business you don't need much overhead, so that is good. Basically, a logo, a website, and laptop is about all you need.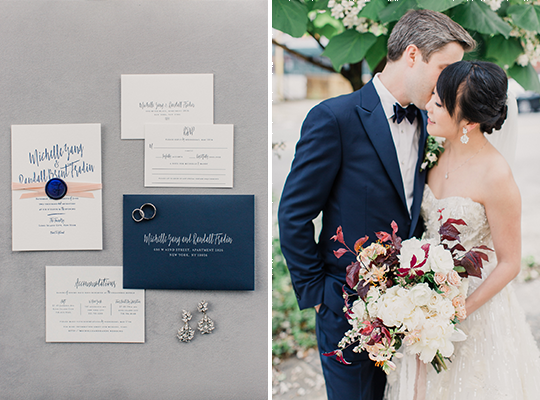 Photo courtesy Fiona Conrad

What is a Loli couple like?

Of course they all have their own personalities and whatnot, but in general the Loli couple is smart, well-traveled, and has strong sense of personal style/wants and needs. They love great design, food, and service. They want something timeless but also a bit quirky and interesting to set them apart from other weddings. They want to inject lots of personal touches in a subtle and meaningful way.

Tell us about your process.

I have someone who works for me full time in Paris and full time in New York. This is actually the last year that I will be fully hands-on in all of the weddings we do. After this season I will focus on a handful of high-end clients and my team will take care of all others.

Right now, I manage every aspect of the business—from all of the paperwork to contracts to sales, all of the planning, and the day-of the wedding of course. The process is the same for all weddings. We connect with the client…we absolutely want to meet with them to make sure it's a great match for their personalities, family dynamics, and such. Once they give use the OK, we start planning right away. The venue is the biggest piece of the puzzle and then everything after that follows a timeline.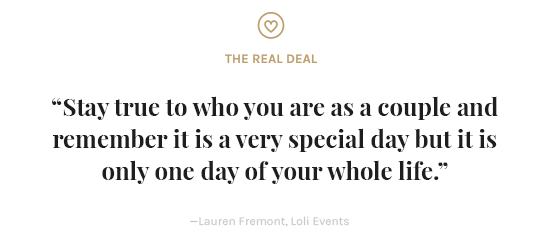 How does using Aisle Planner help you deliver the client experience you want to?

Obviously we adore working with Aisle Planner. We definitely talk about using the program in our initial conversation and clients love that everything is kept in one place. They love that we can share certain parts of the program with some but not all. I'm literally baffled that not every planner uses it.

What is your favorite Aisle Planner feature? (And why do you love it?)

The budget is really great...we are able to make sure to stay on track and adjust as needed. The financial commitment for a wedding is so big—we don't want to play around when it comes to this kind of investment.

Anything you are particularly excited about working on this year?

As I said before, I have way more full-time help now so I am very excited to manage more and step away from the trenches of wedding planning. The France business is doing very well and it's exciting to see that marketing changing and growing. I am always excited about planning weddings in new locations as well. We are doing a four- ay wedding in Charleston this year and it surely will be epic.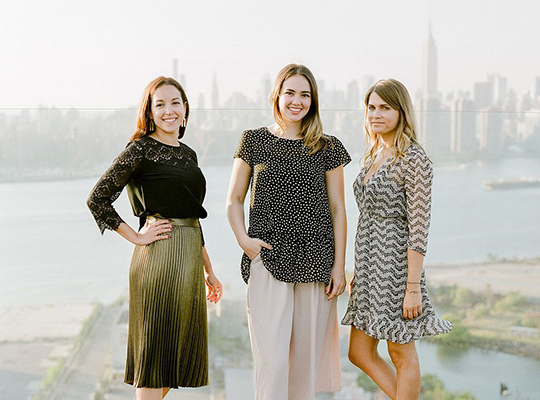 What is your biggest piece of advice about planning a wedding?

Stay true to who you are as a couple and remember it is a very special day but it is only one day of your whole life, so don't put yourself in a difficult financial position or in a bad position with your family.

What is the biggest lesson you learned from being a business owner?

Stay true to who you are. If you aren't passionate about it, then what's the point? Also, embrace adversity....I have faced some difficult times in my life and that just pushed me harder to figure it out and make it work. I love to fend for myself and constantly challenge myself. It is a constant learning experience—even after having this business for almost 10 years.