Anything But Gray Events

Los Angeles, Ca

If you're looking for a typical blush wedding or dream in all-things ivory, this interview isn't for you. Today, we've got the queen of quirky-and-colorful on the blog, Holly Gray of Anything But Gray Events. From her years spent performing improv comedy (how rad is that?), to the moment she realized the City of Angels had a serious void when it came to creative celebrations, Holly breaks down her path to becoming one of LA's most sought-after wedding planners for out-of-the-box events, her priceless advice for couples tying the knot, and so much more! Read on for her crazy-colorful—and seriously charming—story.
Tell us about your path to becoming a wedding professional.


My path to becoming a wedding professional was anything but direct. I took several different paths that brought me to where I am today as a wedding planner. If you were to ask six-year-old Holly what she wanted to become when she when grew up, it was either a Magical Princess or everyone's Boss. I now fall somewhere happily in between! Let's go all the way back, shall we?
My mother, Trilby, was a successful wedding planner. As a teenager I would assist her where I could on wedding days. Growing up, I didn't think that I would join the family business, however. I trained in theater, stage management, and improv comedy. I was fascinated with the stage and all the nuances of creating and orchestrating a live production. There was something about the magic of creating something out of nothing that drew me in. I thrived on a "Yes And" improvisational state of mind. It taught me to savor every moment, interject positivity and create something special out of nothing. I spend 10+ years performing improv comedy in LA and abroad. That is really the time where I found my magic. Working in a theater and live production setting is like nothing else. You either love it or hate it. You have to think on your feet, be ready for everything, and work well as a team. Long hours and late nights become second nature.
If that wasn't enough, a tour of duty in culinary school and time in the trenches of the hospitality field rounded out my education. Graduating culinary school was one of my proudest moments second only to starting my business. I have always aimed to be a jack of all trades. To be successful in the hospitality business you have to be multi-faceted. When I finally made the ever-frightening leap from full time almost seven years ago from my corporate, 401k, office-with-a-window life to being a 9-to-whenever business owning entrepreneur, I knew I was home. With a dash of sass, a hearty laugh, and a splash of bright pink lipstick Anything but Gray Events was born.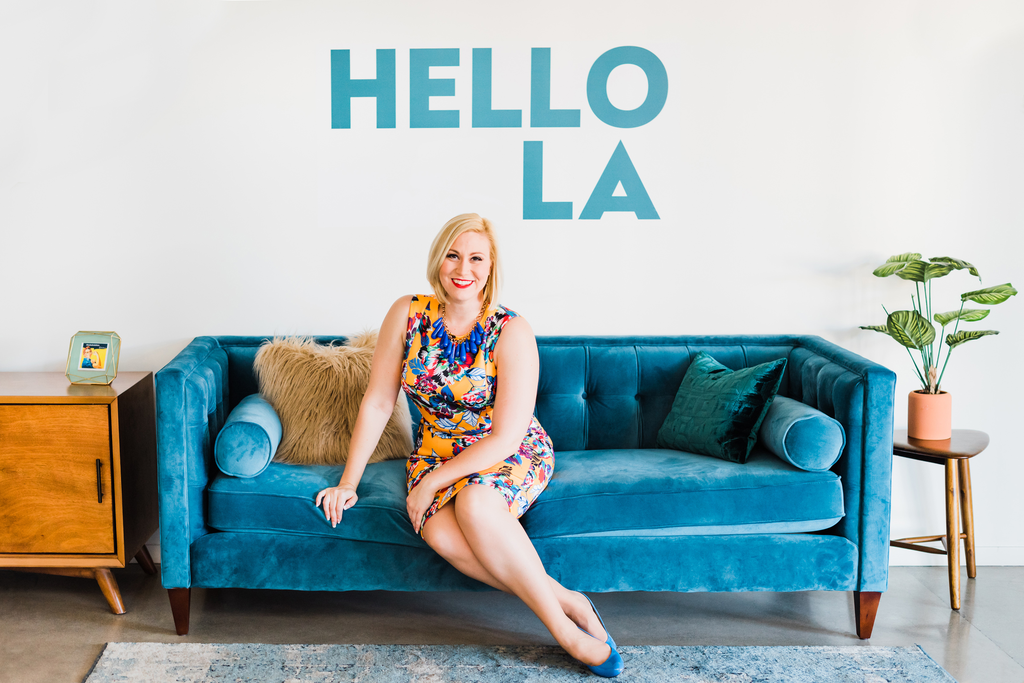 Photo courtesy Julie Shuford
Why did you start Anything But Gray Weddings?


I started Anything But Gray Events because I simply saw a need in my industry for it. I looked around the LA Wedding Industry and saw lots of beautiful work but nothing that really spoke to who I knew my clients were. There were so many planners designing gorgeous blush weddings but I didn't see anyone designing weddings for the colorful, creative, and quirky. I was determined to fill an industry gap and brand myself as the queen of colorful clients!
What did it take to build your business/brand?
To me, a brand is a lifestyle—and I live mine every day. While some business owners might try and separate themselves from their business when they go home at night, I lean into it. When it came to building my brand, I looked within at who I am as a person. I am a colorful, jazzy weirdo. The more that I leaned into designing a wedding that spoke to my audience, the more focused I was on getting out of the "wedding" box and finding my niche. Ultimately, creating a brand was easy (for me), because it is simply who I am through and through. Whether you see me at a fancy networking event or sweating it out in dance class, I live my colorful brand to the fullest. My business came alive when I stopped doing what I thought I was "supposed" to do and started doing what I knew I was meant to do!
What is a "ABG couple" like?


Anything But Gray Events couples think outside the box, dream big, and live life to the fullest. They aren't looking for the "typical" but rather the "totally us." They are free-spirited individuals who thrive on big personality, bold designs, and personal self-expression. Passion and confidence run through their veins, and they are always authentically themselves.
Our couples understand how important hospitality and unique experiences are to their guests and in their own lives. They love animals, a witty sitcom, champagne brunch, and always tip their servers well. They enjoy the finer things in life but still love a late-night Target run. Our couples value and appreciate people's time, energy, and skills. They are gourmet foodies at heart but will never say no to a Costco hot dog with all the toppings! They sing the loudest at karaoke, tell pun jokes at will, and are the last ones to leave the dance floor. They envision their wedding as a way to express who they are as a couple while showcasing their kick-ass love to family and friends in a one-of-a-kind way. Anything But Gray Events welcomes all loving couples of any race, gender, and lifestyle.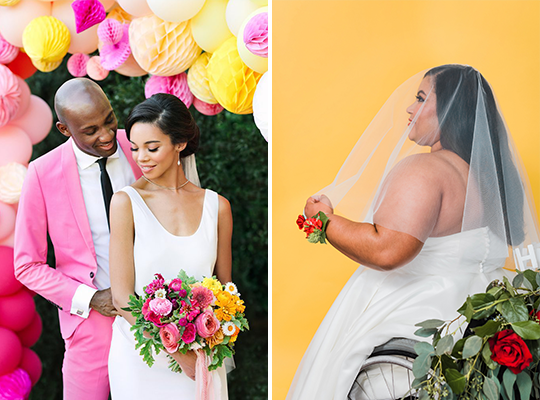 Photo courtesy Mary Costa Photography (left), JS Photo (right)
Tell us about your process.


My client process is hands-on from the start. I want to know who they are, what they love, what they hate, and everything in between. I want them to feel as if they have not only an event expert to keep them on track and focused but a friend who is excited to take this journey with them. The lifetime bond and relationships I make with my clients is priceless to me!
How does using Aisle Planner help you deliver the client experience you want to?
Aisle Planner has changed the way I operate Anything But Gray Events. As my business began to grow and grow, I saw that I needed help. I was flooded with notebooks and excels spreadsheets that left me feeling unorganized and under water. Adding Aisle Planner into my day-to-day client experience has streamlined my process and made me a more effective planner and business owner, without question! Allowing my clients to have 24/7 access to their wedding information has saved me time, work, and probably more headaches than I can count. I can't imagine going back to my old, outdated system. Aisle Planner is a game changer!
What is your favorite Aisle Planner feature?


I love that Aisle Planner is constantly developing, changing, and improving their systems. While other companies rest on outdated systems and methods, Aisle Planner is using cutting-edge technology that helps to improve my business every day. I really appreciate that Aisle Planner is constantly striving to be bigger and better than it was the day before. The powers that be listen to what their loyal clients are looking for and constantly deliver!
Anything you are particularly excited about working on this year?
I look forward to honing in on my niche clientele even more in the coming year. I will be taking on a limited number of events so that I can focus on serving only my ideal clients and creating some incredibly unique and one-of-a-kind weddings!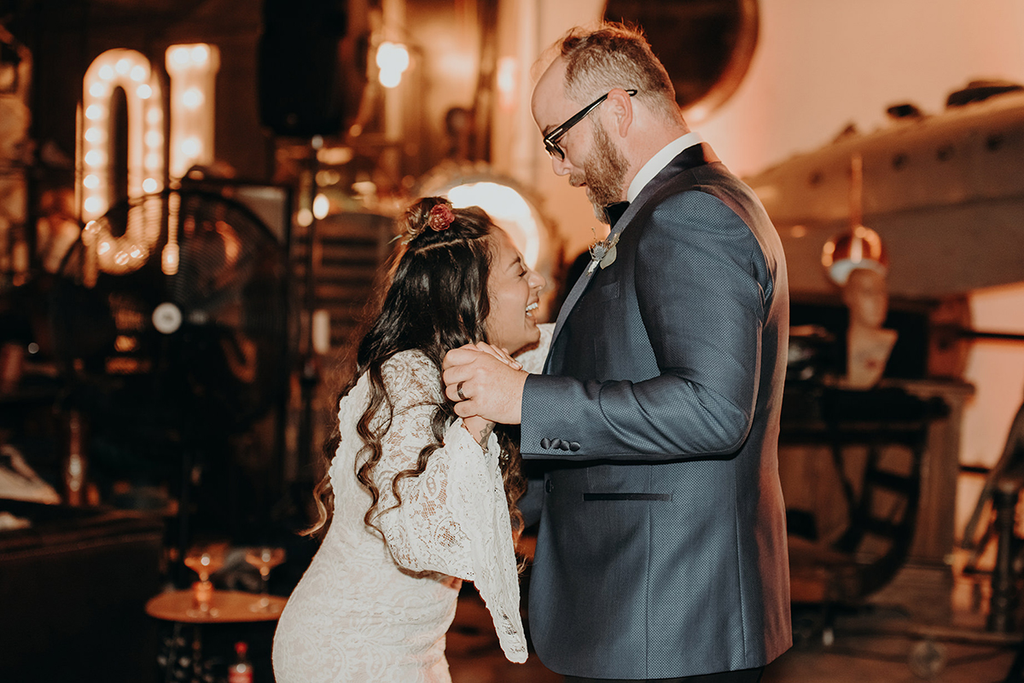 Photo courtesy Julie Pepin
What is your biggest piece of advice about planning a wedding?
To my couples, I say, "Don't tell any of your guests what you have planned." Let all those amazingly fun and festive details you have been planning for months be a surprise to them on the wedding day. Because, as we all know, sh*t happens. The more your guests know what you have planned, the greater chance something might fall through the cracks! I call this the, "Surprise and Delight" method.
I also like to tell them, "Manage your Expectations. Your budget has to fit your expectations and your expectations have to fit your budget."
What is the biggest lesson you learned from being a business owner?
It is hard work! While others get to punch out at the end of the day, owning your own business is a 24/7 commitment. It's like having a baby without the diapers or college tuition. The rewards are more rewarding—and the disappointments are more disappointing—because your heart is fully in it and it is part of you.
While I know being a wedding planner can seem glamorous from the outside, what people don't see is the day in and day out work of it all. The 17 emails about a shade of purple, the swollen ankles from being on your feet 15 hours, the nightmares about not ordering enough ice, the feeling of rejection when a potential client doesn't hire you, the vacations you couldn't take because a client needed you more, the successful months and the not-so-successful months, the cost of doing business and the constant pang of knowing all your hard work could be gone tomorrow. These lessons keep me working hard, learning more, being appreciative, and taking each day with a grain of salt. Business ownership is not for the faint of heart!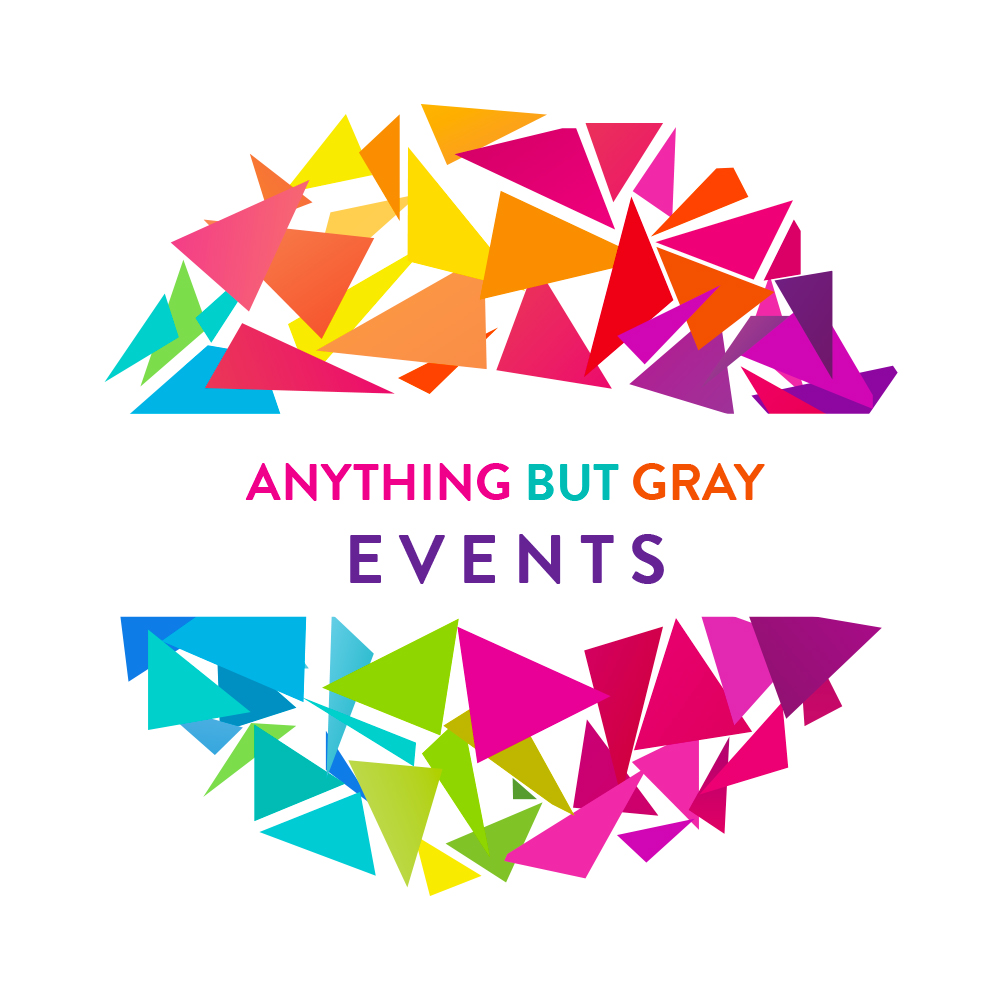 View Listing