As much as it pains us to share this, statistics show that brides are the single most photographed detail at a wedding, with the couple's wedding cake following closely behind. If you're a fashionable and camera-friendly groom, this might sting a little but here's the good news: wedding trends have started changing over the last few years. As grooms become more involved in the wedding planning process, they become more integral in telling the couples' stories through amazing and highly personalized experiences. Men, it's time to take your share of center stage.
Clothes Make The Man
With fine dressing becoming a more popular trend and, therefore more affordable and available, more grooms and their parties are stepping away from rentals and stepping into sharply tailored suits and tuxedos. If you're looking to really make a statement and stand out, a uniquely colored tuxedo, suit jacket, or tie offset from the wedding party will place him in the spotlight. Some of our favorite wedding detail photos are of the groom, or the couple, with the groom holding the bridal bouquet. The background of a dark suit or tuxedo really makes the bouquet pop.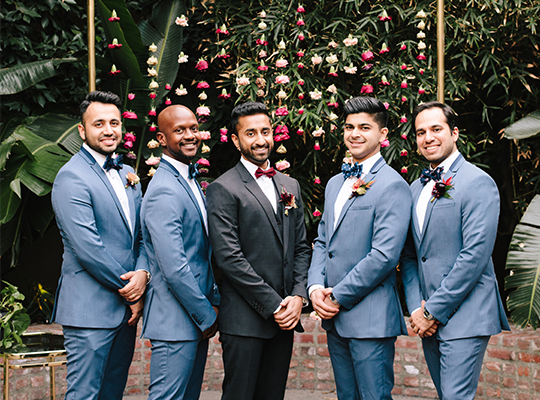 Photo courtesy Heather Kincaid
Get Personal
From monograms to sports teams and super heroes, cufflinks are a favorite detail for guys on their wedding day. They can be used with business attire long after the wedding and are a great personalized touch for wedding photos.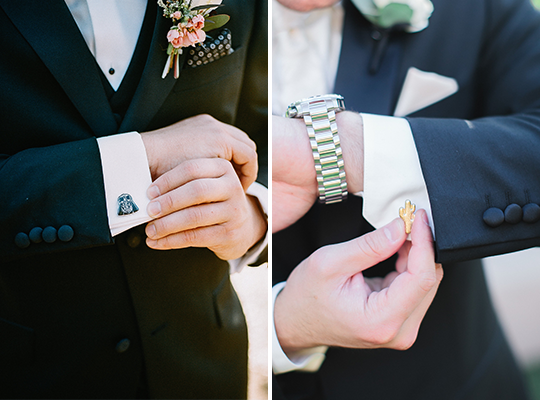 Photo courtesy Allie Lindsey (left) and Andrew & Jade (right)
Beyond Boutonnieres
For the most part, a floral boutonniere that coordinates with elements of the bridal bouquet are the norm. Adventurous couples, however are taking a fun, unique detour. How about a boutonniere that reflect the groom's hobbies? We've seen elegant boutonnieres with polished details that reflect interests in hunting, fishing, music and even craft beer.
Fun, Funky, and Colorful
Socks, socks and more socks! The world's gone crazy for socks these days with just about every color, pattern and Marvel or Game of Thrones character seemingly tattooing our calves and ankles. For the sharp-dressed groom, they're a great way to add subtle pops of color and personality that can only be seen when you want them to. Coordinating with the colors of the wedding party, a favorite sports team or just a random private joke, socks make a great photo op for the guys.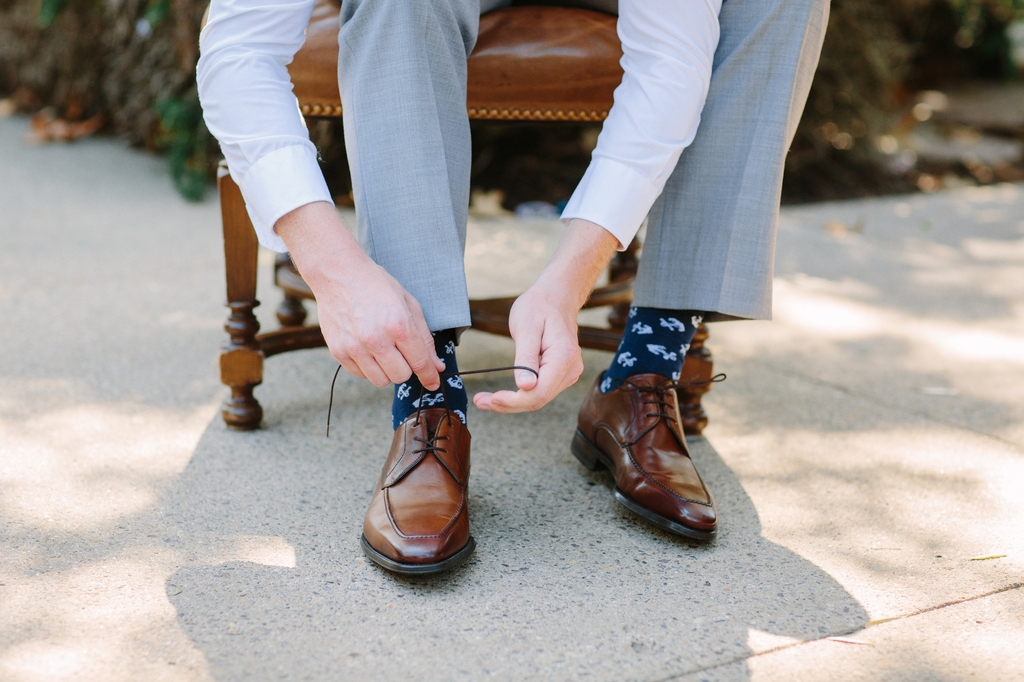 Photo courtesy Shane + Lauren
Flat Lay Photos
While there's certainly plenty of wonderful depth in the details of the bridal party's hair, dress and body flowers, don't think there's plenty of rich color and uncommon texture in the details of the groom's attire. Flat lay photos can pick up some of those most subtle but memorable touches in ties, cologne bottles or tins, watches, shoes and personalized accessories. And, they make Instagram-worthy photos that make the groom the man of the hour.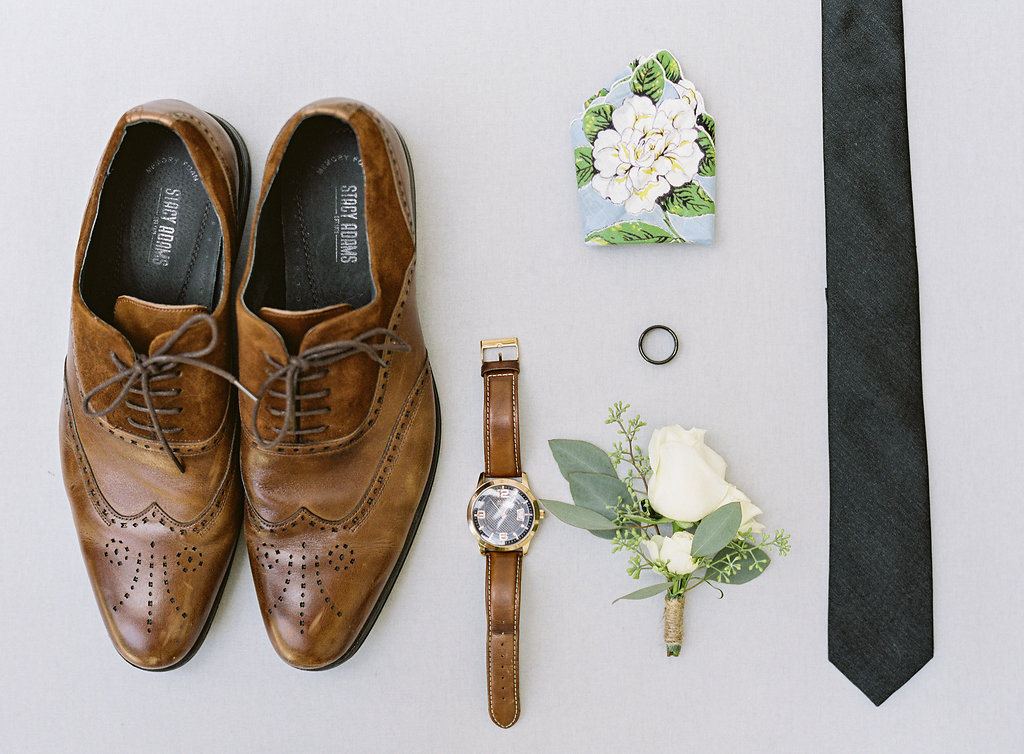 Photo courtesy Kristina Adams