Cole Drake
Napa, Ca



Today, brides- and grooms-to-be, we're so excited to share with you our interview with Stephanie Cole and Sarah Drake, the brilliant minds behind Cole Drake Events, a luxury destination event planning company based in Napa/Sonoma. With a philosophy centered around keeping it real (we can get behind that), the seasoned Cole Drake Events crew works every day to bring stunning Sonoma soirées to life—never shying away from much-needed honesty and, yup, humor. Read on for an insider's look into their journey to becoming wedding planners, their number-one piece of planning advice, and why they believe honesty is always the best policy.

Tell us about your path to becoming a wedding professional.
Our foray into weddings began working for fine dining establishments, catering, premium wineries, and luxury hotels. As it turns out, this is the perfect…ahem… (pardon the pun) blend of experiences that makes for a solid wedding planner!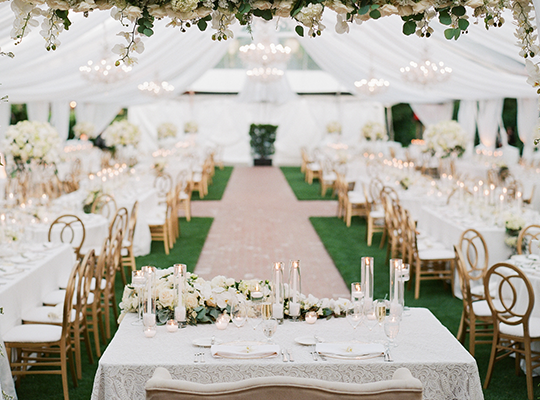 Photo courtesy Sylvie Gil
Why did you start Cole Drake Events?
We had been working for a premium wedding planning firm in wine country and believed that we could be more authentic with our offerings if we could speak directly to our client without all of the fluff of what had been conventionally associated with weddings. Clients, whom we connect with the most, are couples who are busy professionals who value working with other business professionals. These professionals, or vendors, help our clients create a personal experience with their events which are reflective of themselves, how they choose to entertain and don't follow a prescription of "what you should have at weddings." Our clients share with us what is important, are great decision-makers, and trust us to create environments that are memorable, reflective, and wholly inspired by them.
What did it take to build your business/brand?
WINE! No really. Humor. Hours upon hours upon hours of clarifying what was important to us and what kind of couples we sought to attract. From there, we hired a branding house to help us communicate our vibe to our demographic. We spent a ton of time refining our social media presence to reflect who we really are—crazy fun, energetic, sarcastically playful people who toss our hair in a bun, put on some gangster rap, and just HANDLE IT!
What is a "Cole Drake couple" like?
A couple who is accomplished in their careers and recognizes the value of partnering with professionals to plan one of the biggest milestones of their lives. They are well traveled, well read, and love people to be honest with them—they don't need "YES" people! They make decisions efficiently and don't particularly like to micromanage, because they have more important things to do. They allow us creative license, because they trust that their wedding weekend will be incredible!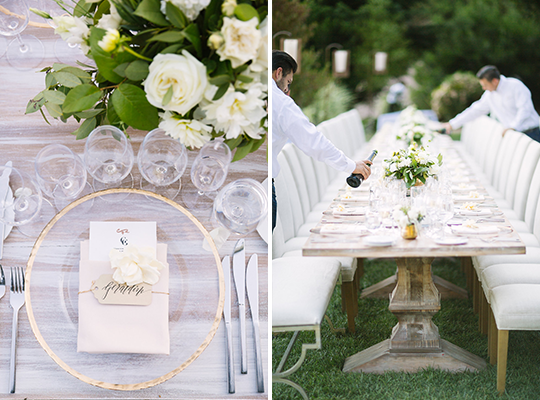 Photo courtesy LC Photo
Tell us about your process.
We spend a good deal of time getting to know our couples so that our recommendations are extremely targeted. We assume that they don't have time to scroll through multiple options so we customize and pare down matching up personalities, tastes, and interests of artisans so the selection process is very efficient.
How does using Aisle Planner help you deliver the client experience you want to?
Using AP allows us to be on top of every event—leveraging automation, but with the feeling of personal high touch.
What is your favorite Aisle Planner feature? (And why do you love it?)
Checklists. Who doesn't love a good, customizable checklist? We love the ability to share a dashboard, allowing our clients to, at a glance, log in and navigate quickly.
What is your biggest piece of advice about planning a wedding?
Keep it real! Be authentic to who you are as a couple—let those things shine through the entire weekend of events.