Something old, something new, something borrowed, and something blue. These old fashioned good luck items are meant to bring grace and charm to your big day. And, the something blue can often be one of the hardest charms to figure out. When ascribing to this English adage, consider these subtle and elegant ways to incorporate a blue token of love.
1. Getaway Car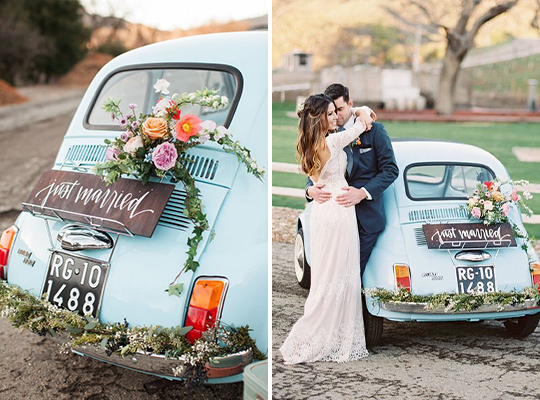 Photo Courtesy of Wisteria Photography
Ride off into the sunset with your honey in a blue old fashioned car. In addition to being a stunning piece of décor, a blue car can also act as a striking and modern good luck charm.
2. Hidden Embroidery
Consider going the more Shakespearean route, and incorporate your 'something blue' by embroidering your wedding date inside your dress, or your groom's suit jacket. You could also weave in the use of a vintage embroidered handkerchief.
3. Temporary Tattoo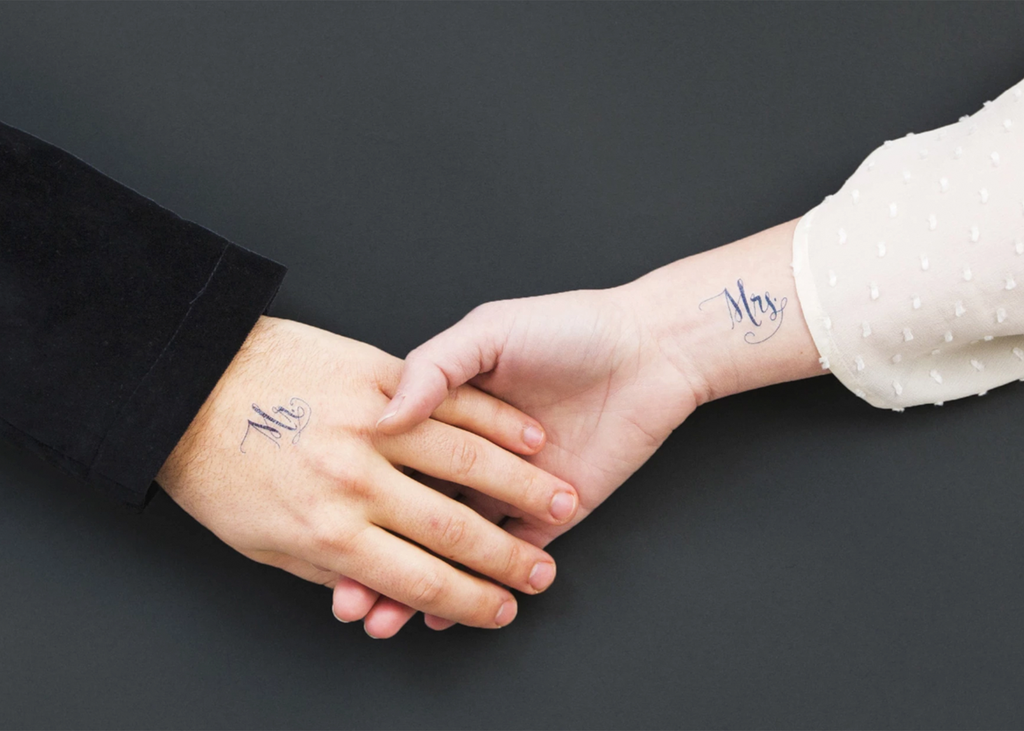 Photo Courtesy of Tattly
For the more modern couple, consider getting matching blue temporary tattoos (Or real ones if you dare!).
4. Rosary or Religious Symbol
Faith conscious couples may consider a blue rosary, or other small religious symbol to wear or carry during the ceremony and beyond.
5. Veil Color or Details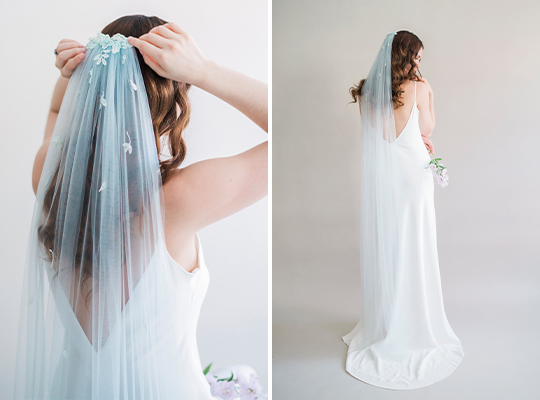 Photo Courtesy of Sash + Veil
Fashion conscious brides may consider an ombré veil, or having hair accessories that have hints of blue. From a blue tiara to a jeweled hair tie, this can be a chic way to incorporate your something blue.
6. Manicure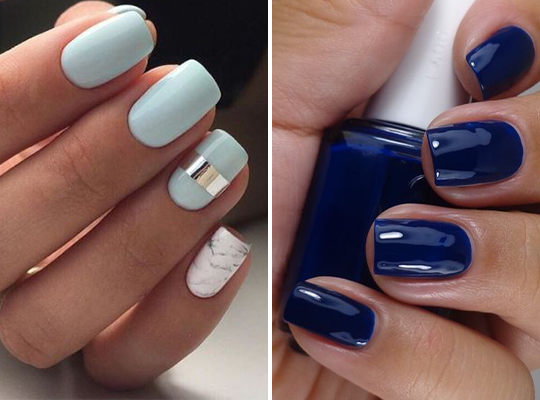 Get your nails done! A blue manicure is a simply gorgeous way to incorporate a hint of blue without overdoing it.
7. Sunglasses
For those summer or destination weddings, a pair of sunglasses may deem themselves necessary. Blue sunglasses can be a stylish way to give your look the luxurious blue touch it needs.
8. A Fragrance
Instead of wearing blue, consider smelling blue. Fragrances like, Oscar De La Renta's 'Something Blue,' Dolce and Gabbana's 'Light Blue,' or even Ralph Lauren's 'Blue.'
9. Blue Book of Vows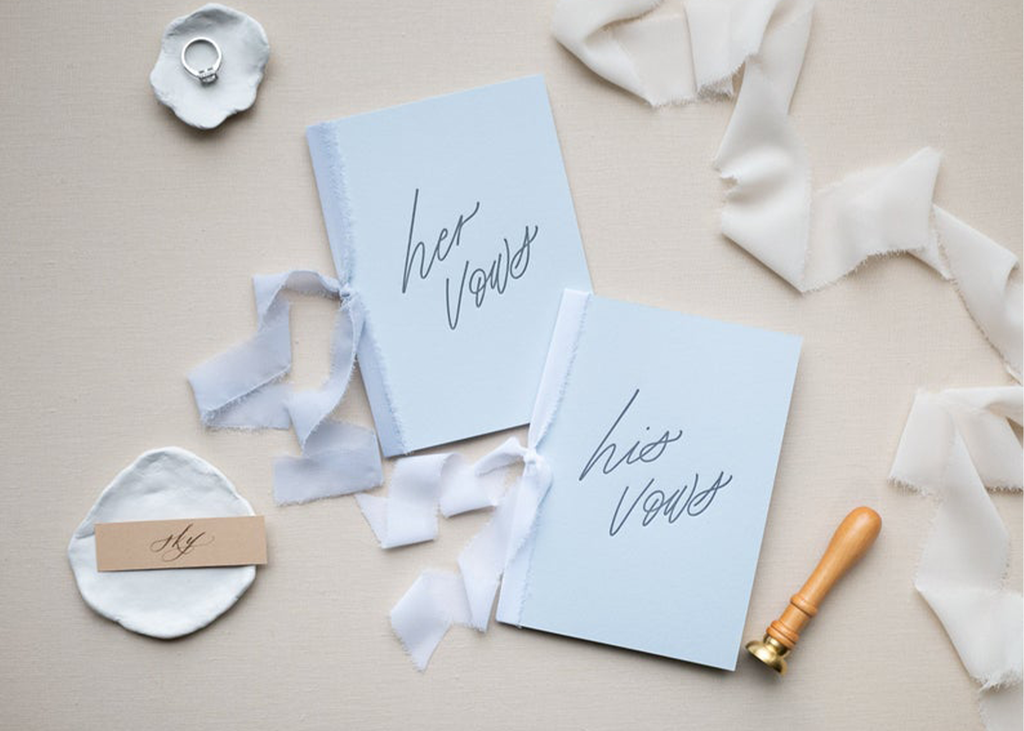 Photo Courtesy of Our Vows
A wonderful way to commemorate the moment is to have you and your spouse write your vows in a small keepsake book. If either of you have terrible handwriting, or are set on memorizing them, you could have them printed out into small blue books.

Hero Photo Courtesy of Tiffany Von Photography