Without a doubt, the world is in an unprecedented situation, and as a couple planning your wedding you're right in the middle of everything going on. However, this isn't the only time where a crisis can disrupt your wedding plans. Regionally, there are things like hurricanes, wildfires, tornadoes, and snowstorms that can wreak havoc with your wedding plans, not to mention an unexpected personal or family crisis. In case these situations arise, it's better to prepared and know what questions to ask your vendors ahead of time so they can best help you navigate whatever comes your way!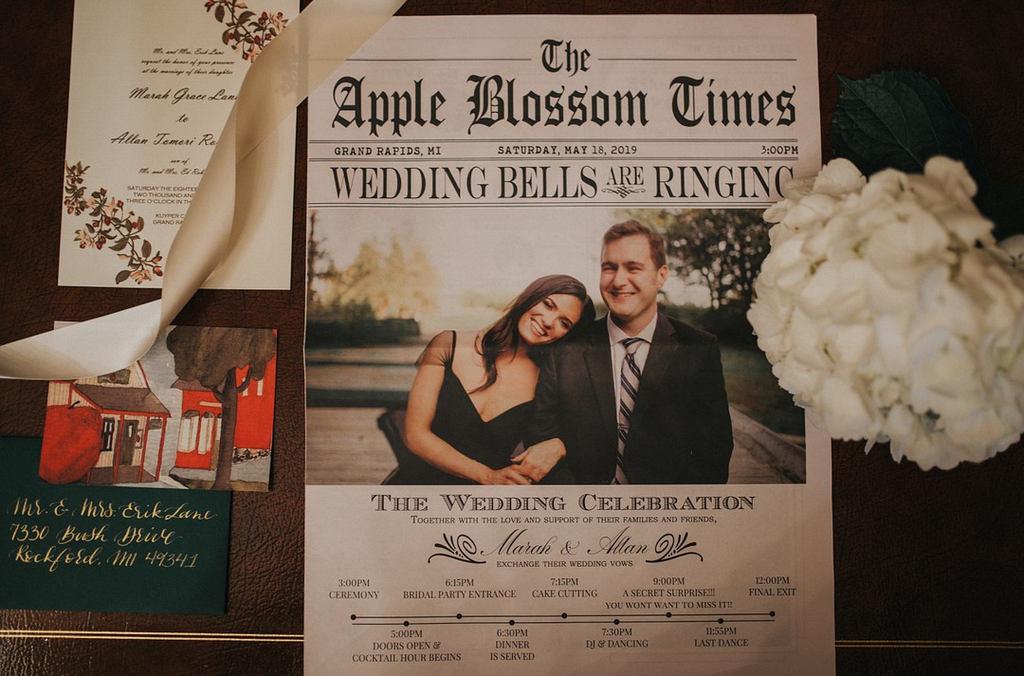 Photo courtesy of Devin Hendrick Photography
Read the Fine Print
As much as we hate saying this, the first step to protecting yourself and being ready for a time of crisis is to read your contract. We've talked to hundreds of wedding pros across the country who tell us that couples looking to postpone or cancel their wedding have no idea what they agreed to. Most wedding pros draft agreements with attorneys who know the wedding and events business. They want to protect their business and you, their customers. Always read the fine print!
3 Questions to Ask All of Your Wedding Vendors
1. What are our financial obligations if we need to cancel our wedding?
You don't get engaged thinking you're going to have to cancel your wedding, but occasionally this happens. You want to know if you'll get back any of your deposit or if you paid a non-refundable retainer. You also want to know more about any cancellation schedule outlined in the agreement. Canceling within 120 days, 90 days, or 30 days may all have different obligations.
2. What are our options if we postpone our wedding?
Postponing your wedding doesn't have to be because of a natural disaster. A family health issue, loss of a job, or even a job transfer might cause you to consider postponing your wedding. Knowing what payments are transferrable and any fees for moving your date help to form that decision. Depending on the vendor, moving into a new season may create challenges with product availability or pricing changes after you booked them.
3. What is your availability?
When you're in the middle of a situation, it's really important to know what kind of future availability your vendor or venue might have. If you initially planned a Saturday wedding or booked an off-season date to save money, moving your wedding date into prime season might be problematic or cost more. In a crisis, you might have to be prepared to take a Friday or Sunday wedding date or wait until after the prime season to reschedule. When looking at contingency plans from the beginning of wedding planning, you might want to know how many weddings they typically do during a year and asking about their busy season. A business that does 100 weddings a year might be harder to rebook with than someone who does 25 or 30.
What Else Should You Ask Your Vendors?
Beyond these three important general questions, there are things you might want to know from specific wedding professionals. Sometimes date changes mean changes in product availability or pricing. Here are some other questions to ask so you know how all of the pieces would fit together.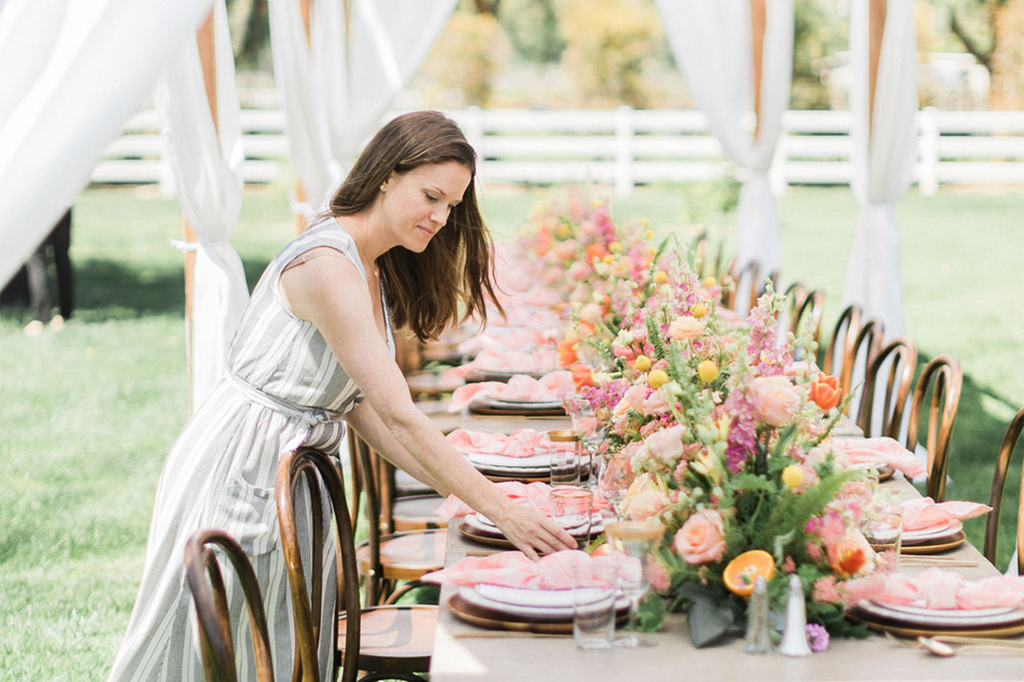 Photo courtesy of Amira Gray Photography
What to Ask Your Wedding Planner
Especially in a time of crisis, you want a great wedding planner in your corner. A company that's well established and well connected can make the difference between changes going smoothly and a lot of heartaches.
If we cancel or postpone our wedding, will you coordinate all of the details with the rest of our wedding team?
What is our backup plan in the event of a natural disaster or crisis?
What to Ask Your Venue
A beautiful location is only part of the big picture for your wedding day. It's your home for the day, and you want to know that you and your guests are going to be taken care of and safe.
What are our options for ceremony and reception backups in the event of inclement weather?
Do you have a backup plan in case your venue is shut down for some unforeseen reason?
What to Ask Your Caterer
The current crisis has changed the way we prepare and serve food. It's also limited the way people can gather as well as what products might be available.
If our guest count changes, will we pay for the new count or be billed the original amount?
If we have to pay the original amount, can you help us upgrade food items to meet our food and beverage requirements?
If we have to reschedule, will there be seasonal items on our current menu that might not be available?
How will you handle possible price increases and food availability?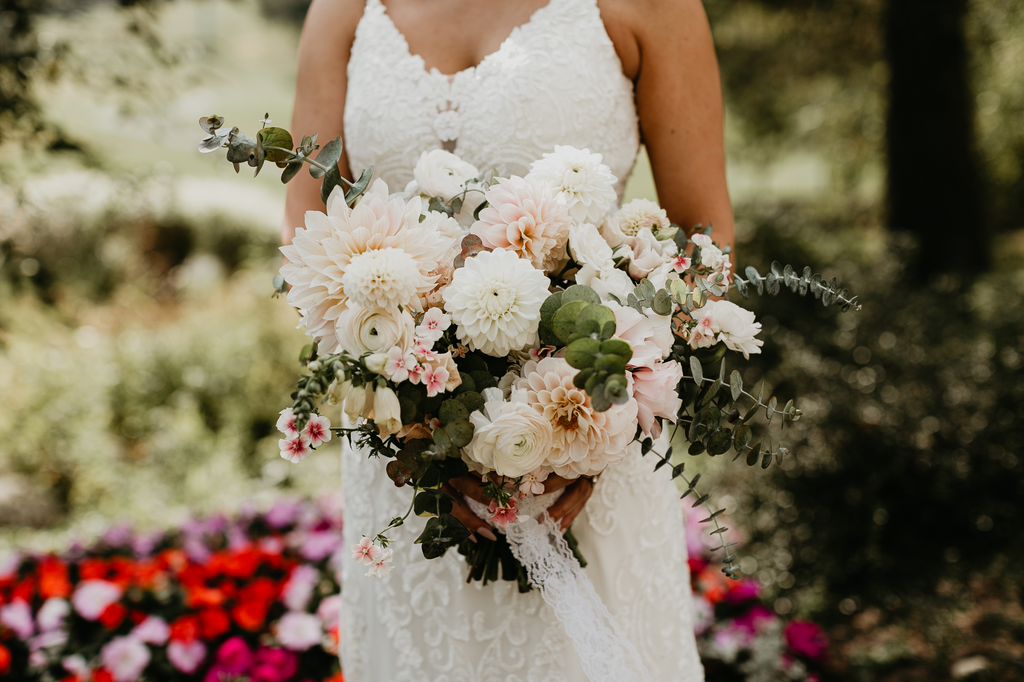 Photo courtesy of Melody Lane Photography
What to Ask Your Florist
A regional crisis or natural disaster might not affect floral providers. Still, issues on a larger scale may limit some of the items available.
Where are the flowers we picked sourced?
Do you see any challenges with these flowers being available from somewhere else in the event of a crisis?
Can you work with us to pick flowers as substitutes but give us a similar effect?
Regardless of the crisis, you want to know that your wedding team has a Plan B and has your back. Asking the right questions will set you up for success. Emailing is probably your best form of communication as vendors may be sitting on hold with suppliers and working behind the scenes to make a fix come together. Emailing your entire team in one email can help ensure that everyone's on the same page and has the same information. You also want to remain calm. Most vendors are in the middle of the crisis too and are working to rectify your situation and keep you calm and happy.

Hero photo courtesy of Nikk Nguyen Photo