"I don't wear much makeup," "I want to look like myself on my wedding day," "I don't want to look like a clown."
Trust us, we have heard it all.
The Best Possible You
On your wedding day, you want to look like you, just the best possible version of yourself.
On your wedding day, you will be in many different types of lighting and without the proper lips and makeup you may look too washed out.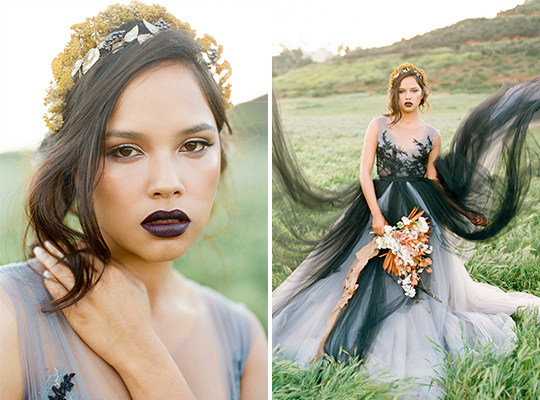 Photo courtesy Feather & Stone
Bold Lips
Bold lips might be the best answer for you to feel as natural as possible. Think vintage Hollywood glamor and those classic starlets. Soft eyes, lightly accented lashes and a warm, simple glow on your cheeks and skin.
A dramatic lip in the right shade of red is the perfect accent to a clean natural face that allows you to still look like yourself.
How Red Is Red?
There are dozens of shades and hues of red. Work with a professional makeup artist to find the right shade of red for your complexion. If you have a paler skin tone a ruby red might be your color; while a bride with medium or olive skin might look best in a scarlet with warm undertones. A bride with a darker complexion might look best in a brilliant candy apple red to brighten up her skin tone.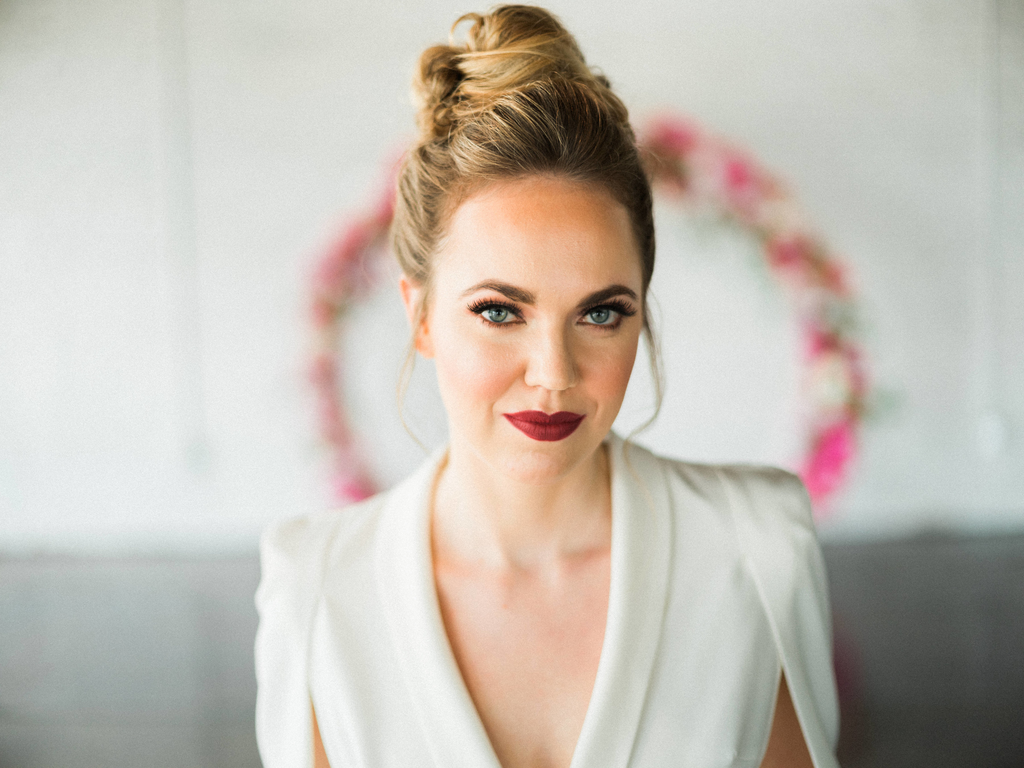 Photo courtesy Trenholm Photo
Long Passionate Kisses
Your wedding day from First Look to Grand Exit is going to be about 10 hours long. In between, you are going to have dozens and dozens of incredible kisses, and you want your lips to stay looking good.
So, finding a long-lasting lipstick is only part of the process. A professional makeup artist who specializes in weddings will also take the time to prepare, line and layer your lips to keep them as kissable as possible.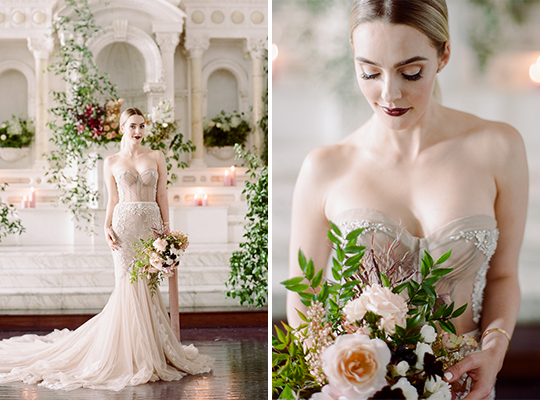 Photo courtesy Rebecca Yale
Don't Throw Shade
You have found the perfect lip shade, and now you want to keep it on your lips and off of your teeth, wedding gown, and champagne glass.
The somewhat time-consuming process of exfoliating, softening your lips, lining your lips with a liner that matches your natural skin tone, applying lipstick, blotting and then reapplying, and finishing up with a light dusting with a translucent powder sealer is well worth the time and effort.
Enjoy!
Planning ahead, finding a great makeup artist who will help you create a dramatic lip that is right for your look, selecting the right products and applying your lips so they stay looking kissable will allow you to relax and enjoy your wedding day.