When it comes to famous wedding jewelry, you probably picture diamonds, diamonds and more diamonds. And it's true, some of the most iconic wedding pieces are studded with more diamonds than you can count. But other notable pieces include gems like elegant pearls and mysterious emeralds. If you want wedding-day inspiration or just want to look at beautiful gemstones, check out some of the most famous wedding jewelry below.
1. The Marie-Louise Diadem
This gem-studded tiara was a wedding gift from Napoleon to his second bride, Empress Marie-Louise. The diadem, which contains 1,006 mine-cut diamonds and is set with emeralds, was initially made in 1810 by Etienne Nitot et Fils of Paris. Marie-Louise bequeathed the tiara to her aunt, and it was later acquired by Van Cleef and Arpels. The jewelry company switched out the emeralds for turquoise in the 1950s and eventually donated the piece to the Smithsonian Museum.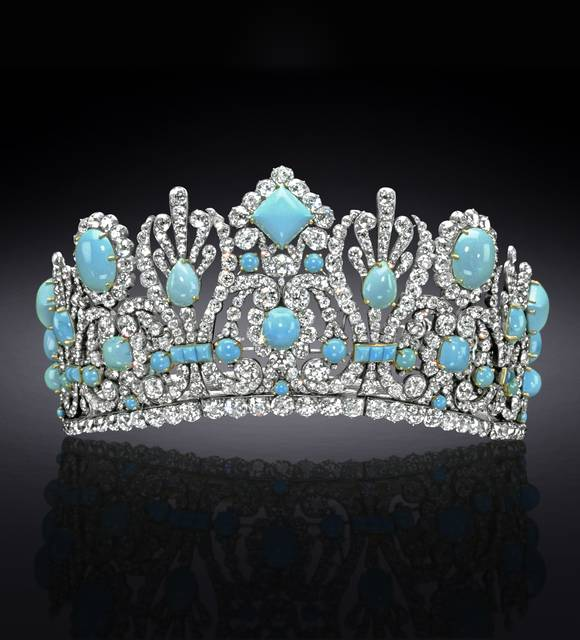 Photo courtesy Smithsonian
2. Elizabeth Taylor's Diamond
Elizabeth Taylor has had more than one husband and, subsequently, more than one wedding ring. She was known for her love of exquisite jewelry, even writing a book titled My Love Affair With Jewelry. Her first engagement ring, given to her by Conrad Hilton — Paris Hilton's great-grandfather — was a 4-carat diamond set in platinum, estimated to be worth $10,000. But Taylor's most infamous piece is the flawless 33-carat white diamond gifted to her by her husband, Richard Burton. She wore the ring each day until it was sold at auction in 2011 for $8.8 million.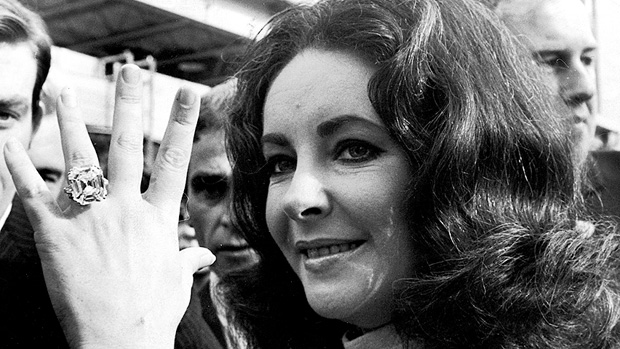 Photo courtesy Getty
3. Princess Diana's Sapphire
Princess Diana's engagement ring, an oval pendant, is possibly the most well-known ring in the world. Initially designed in 1843 by the Royal Family's jeweler, Garrard, the piece showcases an 18-carat sapphire surrounded by 14 pristine diamonds, all set in a shimmering white gold setting. The ring was initially given to Diana in 1981 after a proposal from Prince Charles. Later, the ring was given to Kate Middleton when Prince William, Diana's first-born son, asked for her hand in marriage.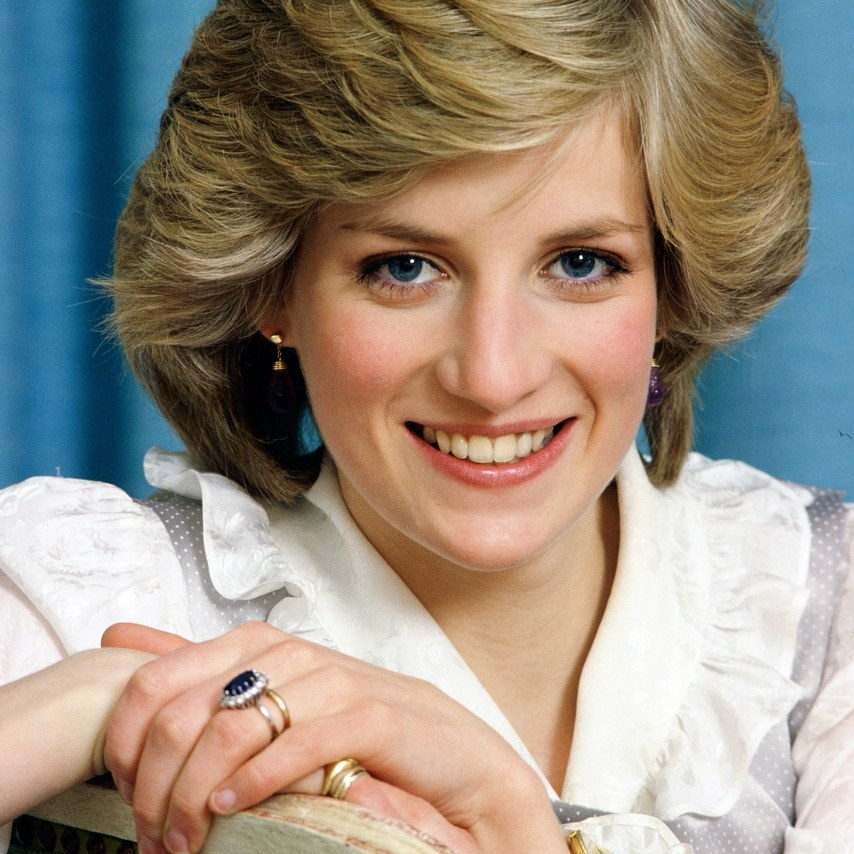 Photo courtesy Tim Graham/Getty
4. The Hutton-Mdivani Necklace
This necklace, designed by Cartier, dates back to the early 1900s when it was given to wealthy socialite Barbara Hutton after her marriage to Alexis Mdivani, Prince of Spain. The piece features 27 jadeite beads that range from 15.4 to 19.2 millimeters in diameter. The necklace is made more valuable by the diamond and ruby clasp set in platinum and 18-karat yellow gold. While the necklace was estimated to be worth $12.8 million, it sold at auction in Hong Kong for $27.4 million.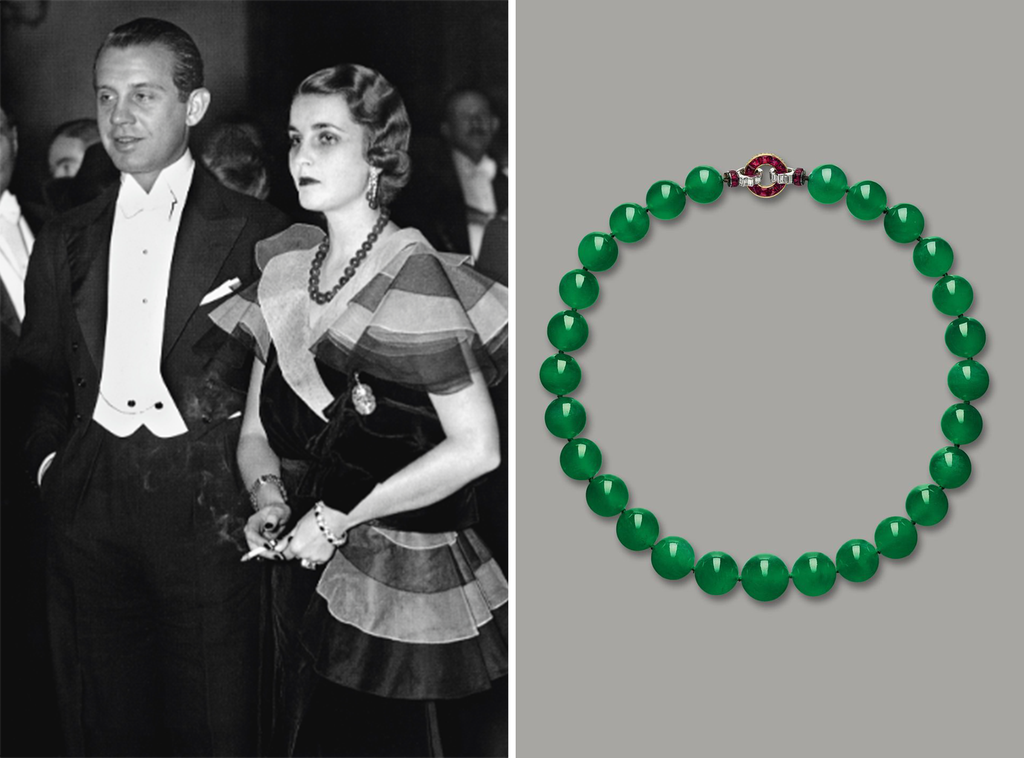 Photo courtesy Sotheby's
5. Grace Kelly's Engagement Ring
Grace Kelly met Prince Rainier II in 1955 at the Prince's Palace of Monaco during a photo shoot at the Cannes Film Festival. The two began to correspond regularly until, later that year, he proposed with an eternity band made of diamonds and rubies. However, after seeing the rings worn by other big movie stars, the Prince quickly upgraded to a 10.47-carat emerald cut diamond designed by Cartier. The late princess's ring is now estimated to be worth more than $4 million.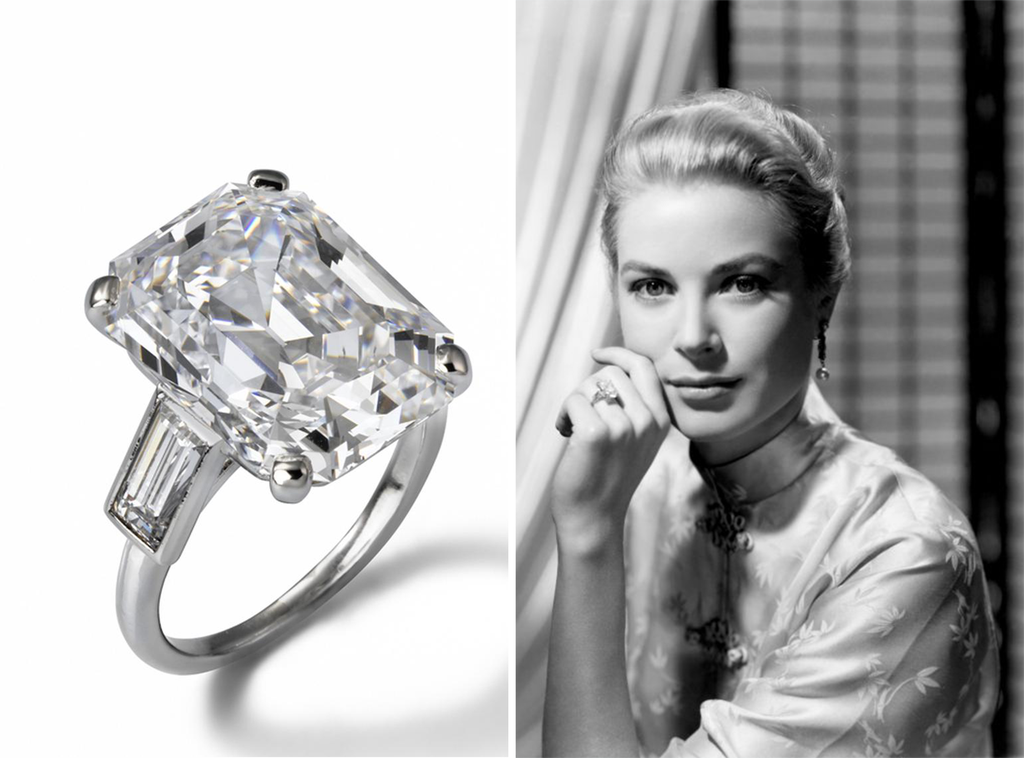 Photo courtesy V. Wulveryck/Getty
6. Jacqueline Kennedy's Emerald
Before she was Jacqueline Kennedy, First Lady of the United States, she was Jacqueline Bouvier. In 1953, John F. Kennedy proposed to Jackie at a restaurant in Boston, presenting her with a unique engagement ring made by Van Cleef & Arpels. The ring is comprised of a 2.84-carat emerald and a 2.88-carat diamond, but was redesigned by Jackie after the nuptials. The new design included more marquise and round cut diamonds, bringing it to a total of 8 carats.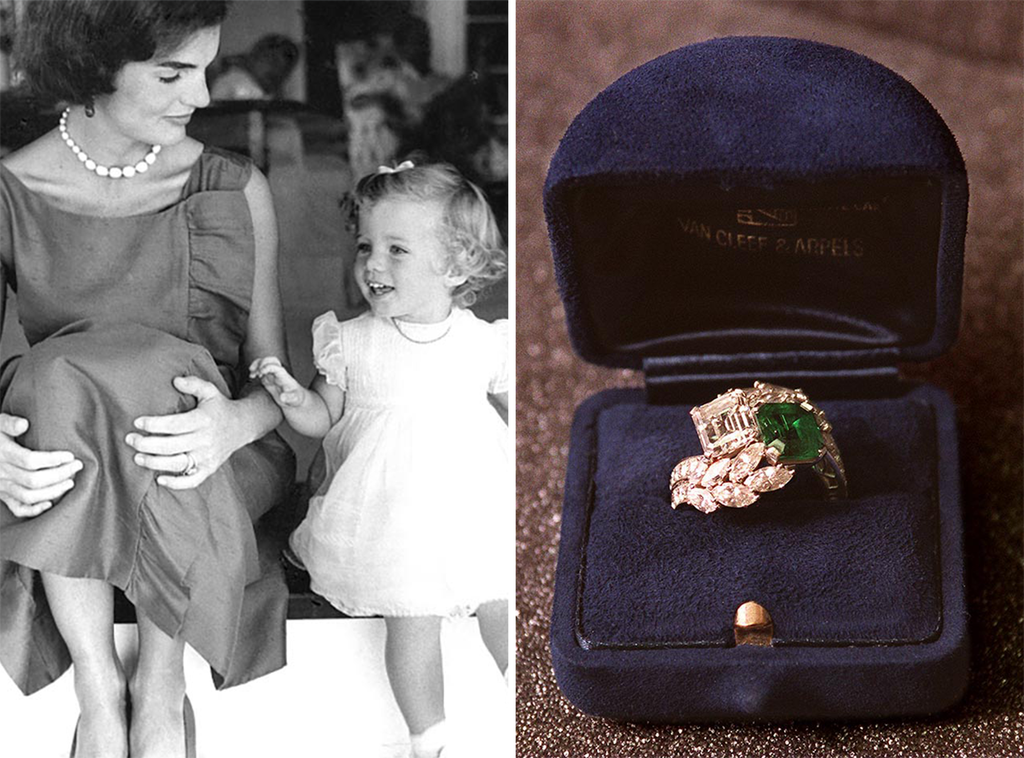 Photo courtesy Getty
7. Queen Elizabeth's Pearls
No expense was spared for Queen Elizabeth's wedding to Prince Phillip. The event took place at Westminster Abbey in 1947, where Elizabeth was adorned in a dress with a 15-foot silk train and 10,000 crystals and seed pearls. One of the most noticeable accessories of the day with Elizabeth's pearl necklace, considered the oldest worn piece of royal jewelry. These pearls are actually comprised of two separate necklaces, one of which belonged to Queen Anne and the other given to Queen Caroline by King George II.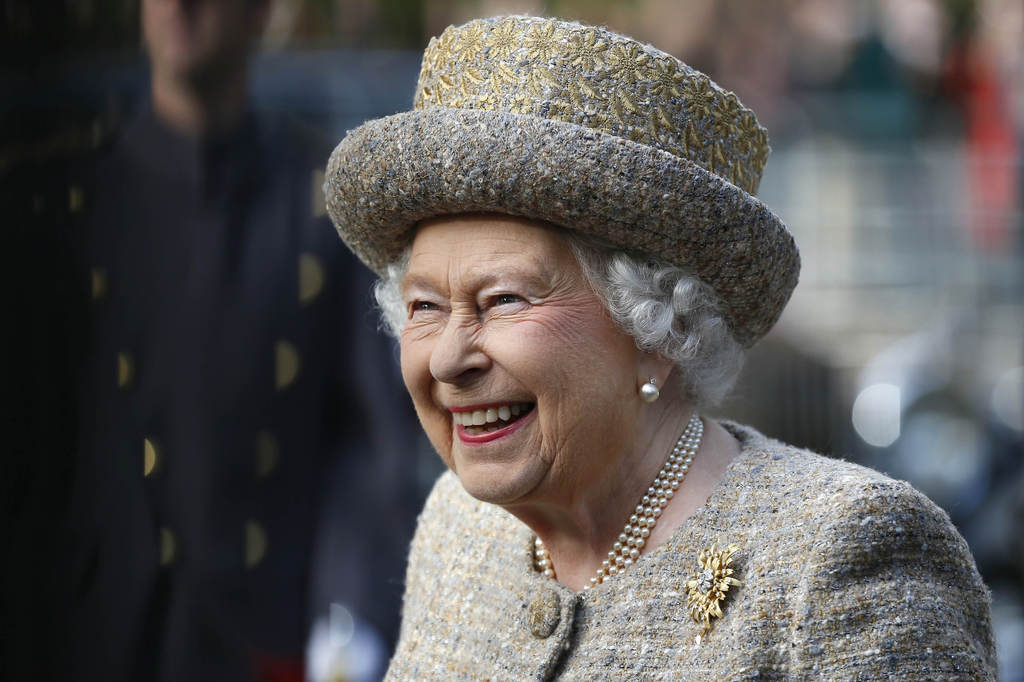 Photo courtesy Getty
The Most Famous Wedding Jewelry
The most famous wedding jewelry is not only beautiful to look at, but also comes with stories about some of the world's most prolific elite. With the famous pieces above you can learn about infamous marriages, billion-dollar diamonds and the history of royal gems.