Sweetheart tables are often the focal point of the reception space. This table should be a sacred location where you and your spouse are able to have a moment together and connect while still being surrounded by your family and friends. There are many sweetheart table ideas out there, but we've rounded up several ways for you to make this staple of reception décor stand out.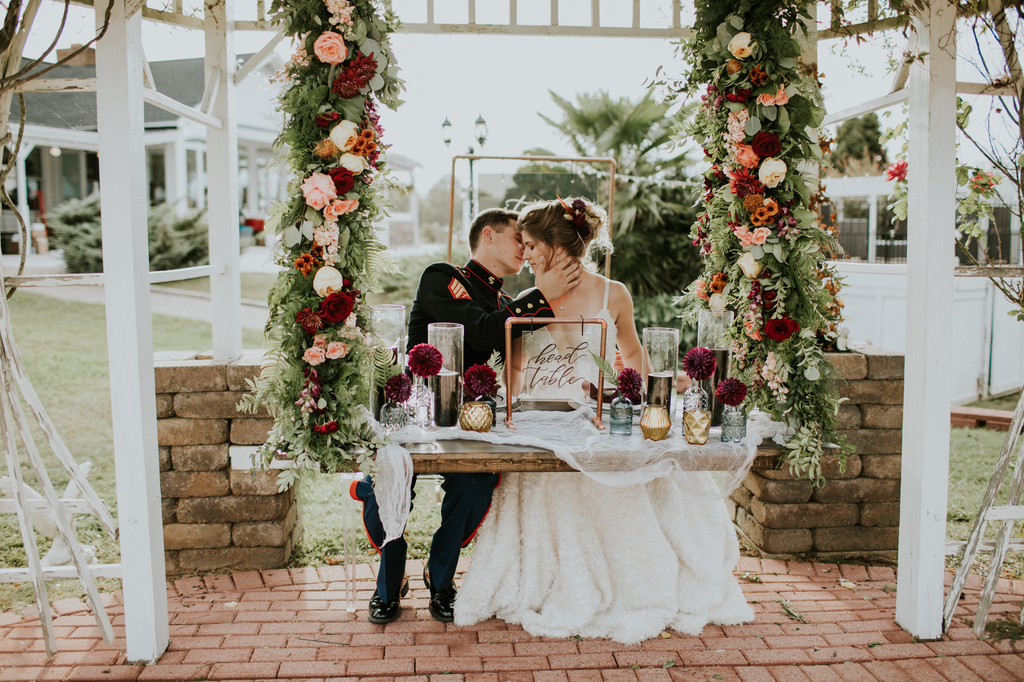 Photo courtesy of Hilary Koon Photography
Flourishing Florals
Draping florals, bright florals, seasonally themed florals. The sky's the limit. Laying or setting out florals on your sweetheart table can not only make your focal point of the reception pop, but they can also encourage the rest of your décor to appear more verdant and robust.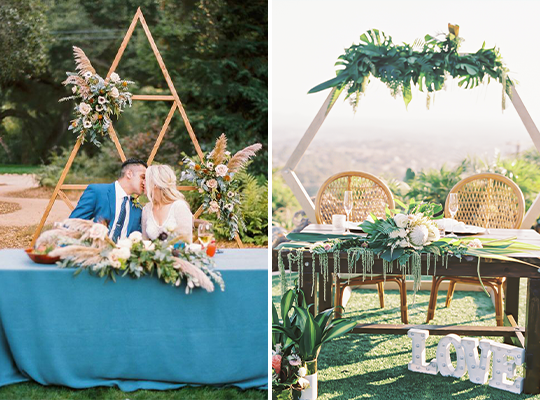 Photo courtesy of Allie Lindsey Photography (Right)
An Awe-Inspiring Archway
A popular statement décor item is an archway decorated in florals or strung with lights. Whether it be square and wooden, circular and metal, this decorative statement item is sure to make you and your loves' dining table the most illuminating table in the room.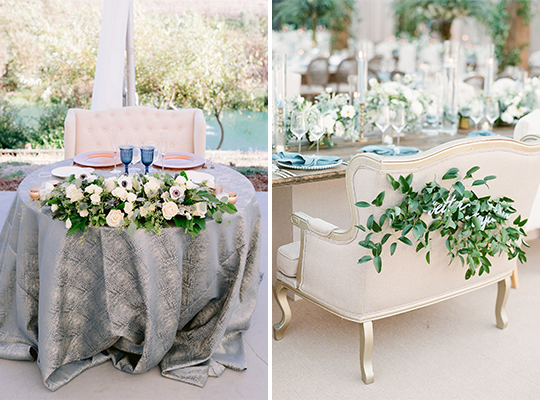 Photo courtesy of Apollo Fotografie (Left), The Grovers (Right)
Luxury Love-Seating
Who wants to walk all the way down the aisle and then have to sit and eat dinner in a plastic fold up chair? Not you! Consider renting, purchasing, or thrift shopping for a luxurious loveseat for you and your new spouse to rest on and cuddle up in while you feed each other some delicious wedding cake.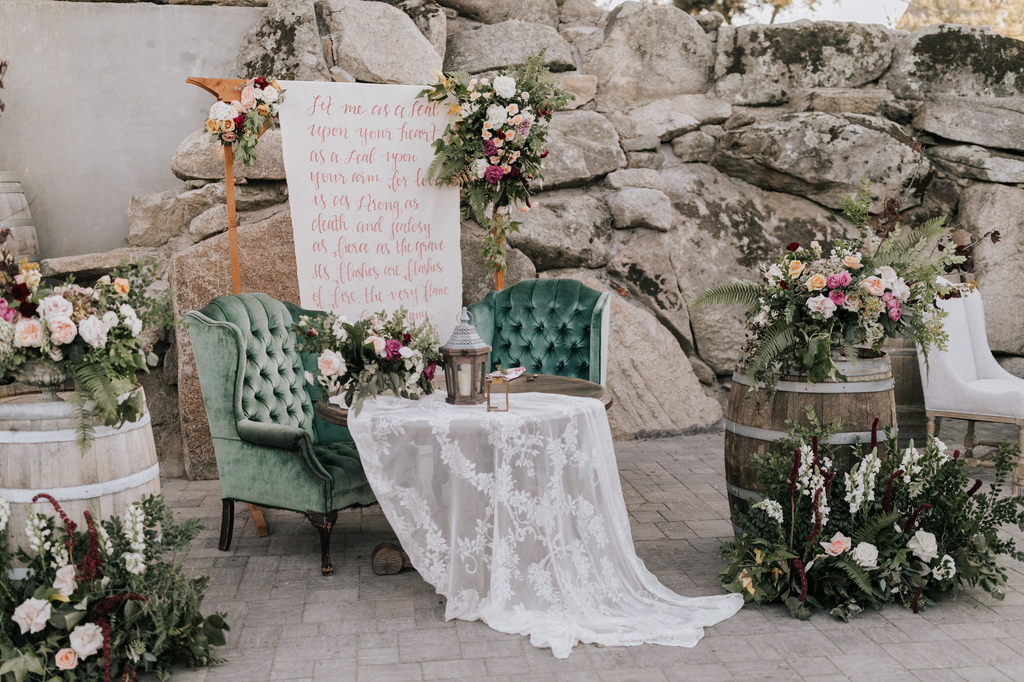 Photo courtesy of Lillywhite Photography
Charming Chairs
When going for a laid back rustic or more minimal wedding and or reception theme, instead of a full loveseat, decorate some gorgeous styled lounge chairs or decorative stools for you and your partner. Some popular new chairs are the Adirondack Chairs which may be a more comfortable lounge chair alternative.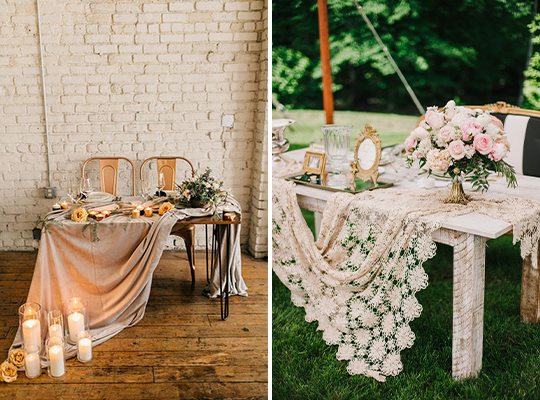 Photo courtesy of Catie Coyle Photography (Left), Katherine Elizabeth Photography (Right)
Textured Tablecloth
You've got your seats taken care of, but what about the table dressing? If you have minimal florals decorating your table, consider dressing up your sweetheart table with a gorgeous textured tablecloth or table runner. This is one of the simplest ways to dress up any table, just throw on some beautiful fabric and that table is ready to party!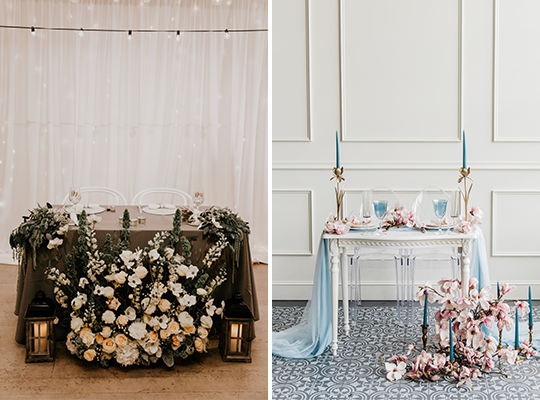 Photo courtesy Astray Photography (Left), Simply Korsun Photography (Right)
Fancy Floor Décor
Decorated with florals, have a nice table cloth, and a luxurious seat, but don't know what more you can do? Consider decorating the floor near your sweetheart table to give it that extra pop! Add candles, flower petals, or even confetti to sweeten up your space.