Choosing a wedding theme before you start your wedding planning can help you in your decision making. By streamlining your thoughts and choices on the basis of a central theme, everything becomes a tad bit easier and less haphazard. However, choosing wedding themes can be a difficult process itself. It's important to find the why behind your choice. Would you like a theme based on your personality as a couple or the season in which you're getting married? For couples who are unsure which route to take, we've collected a list of some of the best trending themes to help guide your choice!
Wanderlust
While we're aware that the word "wanderlust" might drum up pictures of travel and getaway, this theme is more about embracing the magic of exotic and epic locales. As one of the more unique wedding themes, wanderlust in 2020 is about creating that destination you've always dreamed of. From the look of cobblestone inner-city streets to breathtaking cliffs overlooking the mountains, this wedding will create swoon-worthy pictures and décor that make you want to hop on the next plane out.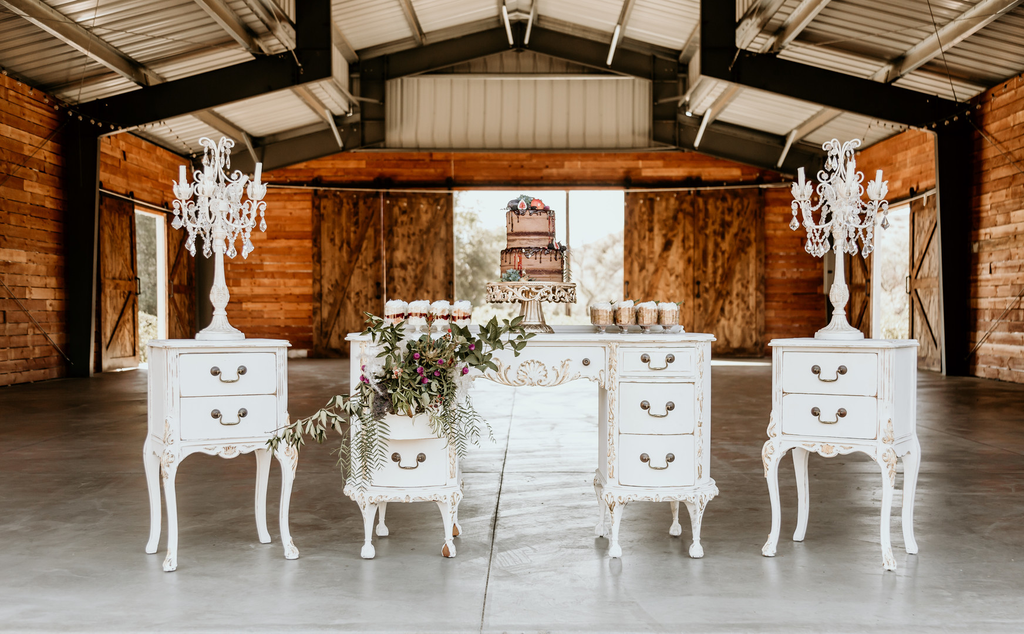 Photo courtesy of Melissa Fe Chapman Photography
Vintage
One advantage of vintage is that it's never out of style! The old classics continue to return and that's why it remains on our list for 2020 wedding trends. Use creative wedding themes that draw inspiration from the beauties of decades past. For this look you should consider antique looking décor, like worn wood seats and doors, a vintage dresser for a dessert or drinks station, and so on. You can also decide to incorporate a vintage look in the style for your wedding dress and the attire for your wedding party. Finish it off by driving away from the wedding venue in a classic motor car.
Music
This unique theme allows you to march to the beat of your own trendy drum. If your love is centered around music, then there's no reason you shouldn't incorporate that into your wedding. Think musical motifs for your décor, live entertainment, and a jammin' playlist!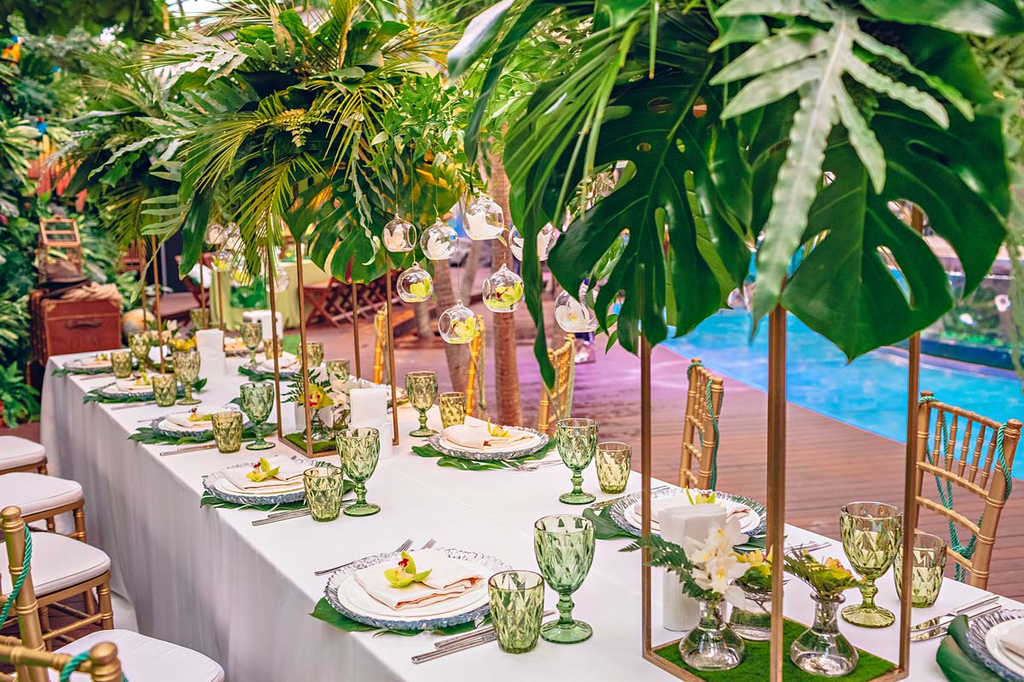 Photo courtesy of Shutterstock
Tropical Opulence
Also known as tropulence, this theme will be huge in 2020! If you want a tropical wedding with a lavish and luxurious twist, then what you really want is tropulence. So, while thinking of beach designs like anchors, sailboats, and shells, also consider luxurious textures and lush florals with gold accents. Have the natural and organic feel of the tropics, but dare to take it one step further.
Moroccan
The Moroccan theme has been trending for quite some time, and there's little wonder why. This stunning theme can go over the top or kept clean and subtle. From Moroccan-styled dresses and veils to the beautiful rugs, mats, and puffs you can use as décor, what's not to love?
Eco-Friendly
With the current state of our planet, the eco-friendly theme has come to stay! However, sustainability does not equal boring. Using biodegradable napkins, plants instead of flowers, and even an outdoor venue to reduce energy use are all ways of incorporating this trend into your wedding.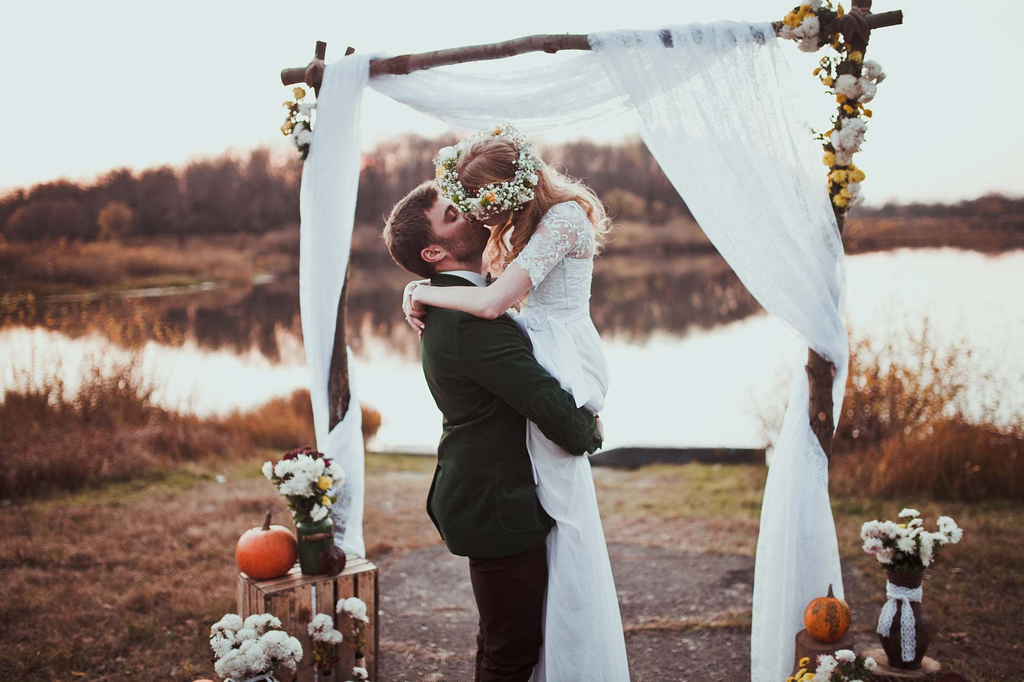 Photo courtesy of Shutterstock
Southern Charm
Maybe you just love the charm of the south or you have it in your blood, however, our list of trendy and different wedding themes wouldn't be complete without some southern hospitality. From dressing in boots and hats to bourbon cocktails and delicious comfort food, this theme will surely take your guests back to their roots.
Wedding themes these days go well beyond just a color palette! It's what'll turn your traditional wedding into something that's completely your own.

Hero photo courtesy of Anna & Alex