From bouquet to wedding cake and just about everything in between, flowers really accent the color story of your wedding. If you are a couple who chose a spring wedding you have an insane range of color available to you.
There is something about spring flowers that give you that fresh cut from the field feel. Regardless of whether you are looking for a modern vibe or something more rustic or boho, spring flowers are easily incorporated into any floral creation.
Flowers are almost always available from somewhere in the world year round, but there are a some flowers that only spring can provide.
Sweet and Delicate
Lily of the Valley is a woodland flowering plant with a beautifully sweet smell and because it grows in cooler regions of the northern hemisphere are only available in the spring. They are delicate and add a wonderful feminine touch.
Add Some Height and Dimension
Another amazing touch for spring flowers are flowering branches. Trees like cherry blossom, forsythia and dogwood have a fairly limited season and add height to centerpieces.
The soft scent and full clusters of Lilac work beautifully with other pastel toned flowers typically thought of as spring blossoms.
Another branch which adds texture, softness and dimension to spring arrangements are Budding Pussy Willow branches, those fuzzy little buds add interest and bring a unique touch.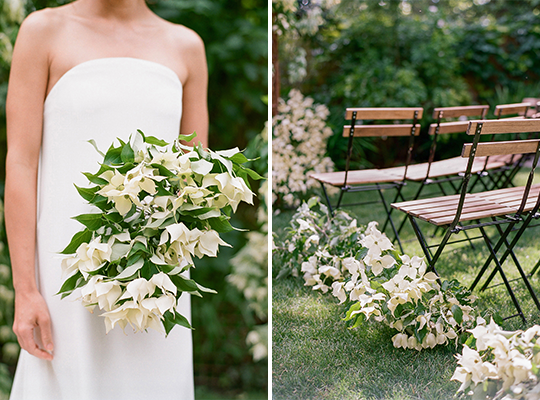 Photo courtesy The Ganeys featuring dogwood
Young Love
Primrose is another woodland flower with a relatively short spring season. They add a soft textural touch and symbolize young love, and not being able to live without your partner.
Easter
There are a large number of flowers typically associated with Easter because of their spring availability. While many of them like tulips are cultivated and available year round, they are still thought of as a spring flower.
Many of these flowers are delicate pastel colors in shades of pink, yellow and lavender and bring a delicateness to bouquets and arrangements. From tulips to daffodils and pansies, these soft colors bring a feeling of freshness and lightness to any wedding.
Another traditional Easter flower that can add a pop of color and freshness is hyacinth, however these have to be used sparingly and thoughtfully because of their strong scent.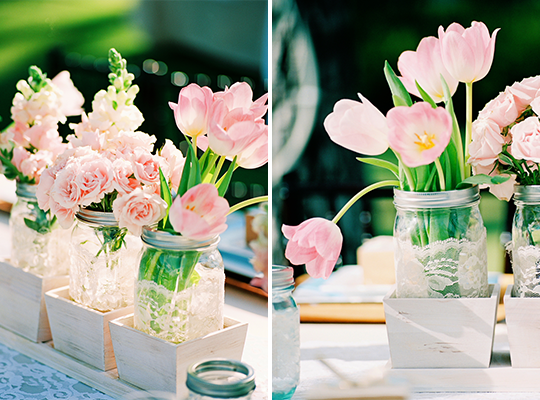 Photo courtesy Alisa Greig Photography featuring tulips
Peonies
Peonies might just be one of the most popular spring flowers for weddings. Available in white and multiple shades of pink, and ranging from a palest possible pink to fuchsia and ruby. They work well with any styling and add softness, texture and interest.
The soft scents, textures and colors of spring flowers, the freshness of flowering branches add interest and a select number of flowers are only available for limited time period and will always bring spring weddings to life.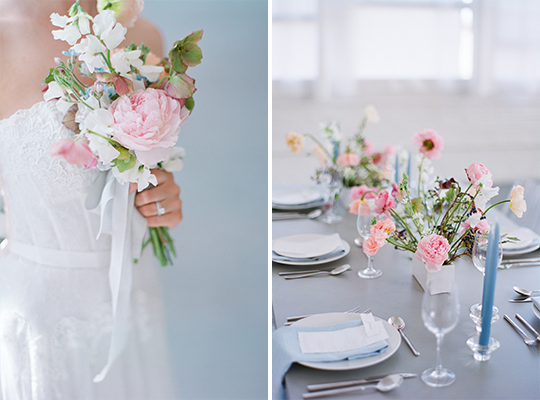 Photo courtesy Cat's Lens Photography featuring peonies
(Psst...looking for the perfect vendor to execute your wildest floral vision? Browse listings of our favorite wedding florists in our marketplace!)