This season is all about Pantone's Color of the Year, Living Coral, and other similarly light yet warm tones such as; pastels, nostalgia rose, and blush pink. From weddings to a fun and flirty evening outfit, it is important to find a gorgeously flattering springtime ensemble that fits your own personal style. Here are 5 different styles to try out when searching for that perfect outfit to celebrate your friend or family member's ring by spring!
Jump Into Spring!
Dresses are the safe option for attending a formal event. Set your look a little on the edge, and jump into a jumpsuit. Jumpsuits are a comfy yet chic style that, when tailored--can allow you to show more of your own personal style. Jumpsuits can elongate your bod, allowing you to show off your legs for days. Just make sure to choose the right style for you. If you have longer legs, wide-leg jumpsuits that finish just above the ground will be gorgeous on you. If you are on the shorter side, try a slim, cropped-leg style to accentuate your curves.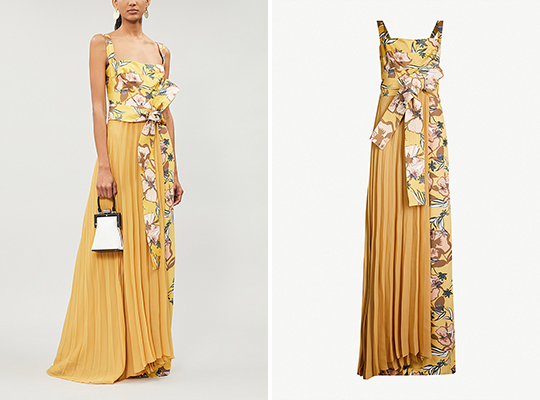 Photo courtesy Selfridges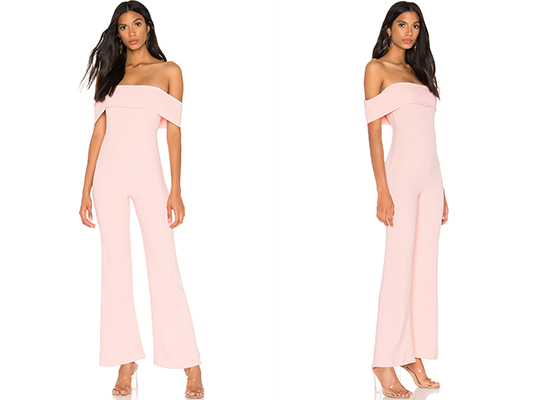 Photo courtesy Revolve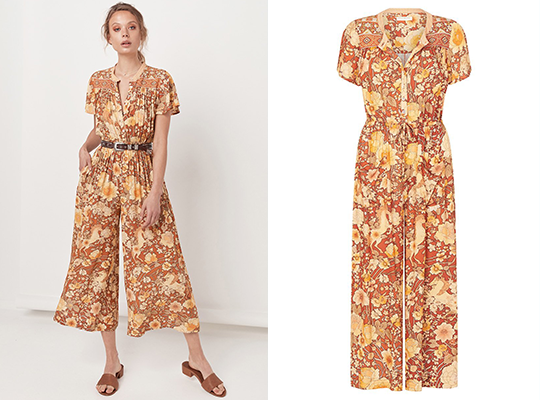 Photo courtesy Spell & The Gypsy Collective
Lay it Down
Overlays, overlays, overlays. If you want to get away with making your outfit posh, but just posh enough so that you don't outdo the bride, consider wearing a gown that features a specific texture or has a sheer/gauzy overlay. The embellishments on sheer overlay dresses can make you feel less naked and exposed, and add just enough pizazz to get away with wearing minimal to no jewelry. Textured gowns are also privy to minimal jewelry since the texture itself can be a standout. This season, try going for a classic overlay featuring a delicate lace, or a more modernized sheer overlay dress with sewn on florals or a geometric pattern. Velvet textured dresses have also circled back around, and are great for evening weddings/receptions/date nights when those April showers start to roll in.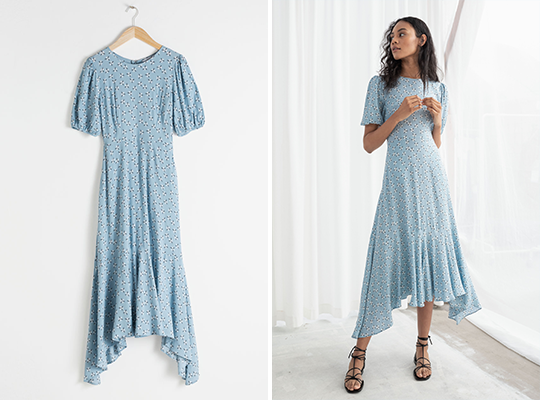 Photo courtesy & Other Stories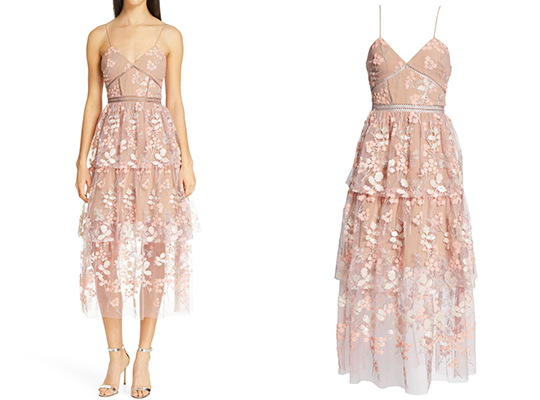 Photo courtesy Nordstrom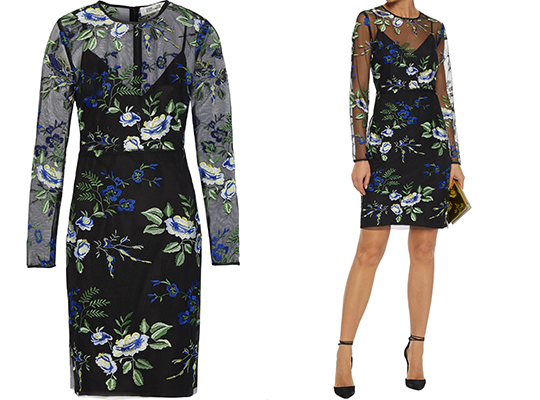 Photo courtesy The Outnet
Wrap it Up
Every body type looks good in a wrap dress! Usually featuring a V-neckline and a A-line skirt, wrap dresses are the type of dress that will work wonderfully for any occasion. This seasons' wrap dresses are all about dramatic drapery, and shoulders decorated with whimsy and flare. You can find different ways to twist wrap your wrap dress, so that it can be worn for more occasions than just this springtime affair!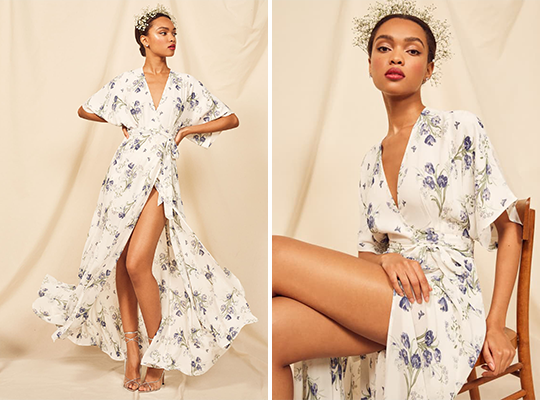 Photo courtesy Reformation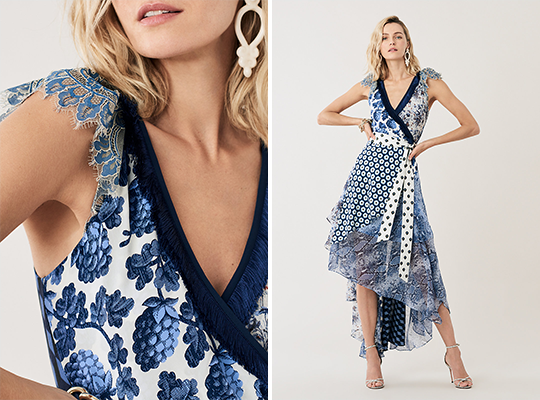 Photo courtesy Diane Von Furstenberg
The Crop Top Party Don't Stop
An adorable spring style we are loving this season is the popover dress. Popovers showcase the waist, and are perfect if you aren't planning to commit to showing a little belly. Although, if you are willing, crop top style dresses are also an adorable, carefree option for a springtime affair.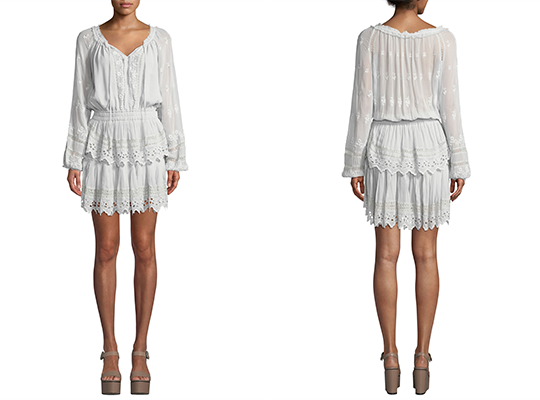 Photo courtesy Nieman Marcus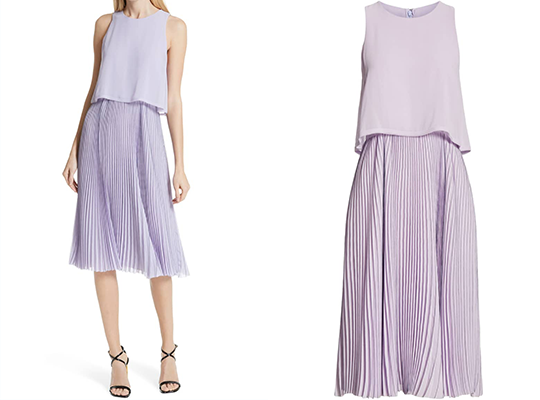 Photo courtesy Nordstrom
Show Some Skin
The sun is shining, flowers are blooming, and if you're feeling a bit adventurous, you may want to show a little skin this season. High slits, V-neck dresses, and mini dresses are all great springtime options. If you're going for a high slit skirt or dress, make sure that the dress or skirt fits to your body like a glove, and use fashion tape if necessary. The same for deep V-neck dresses or tops. Mini dresses are also a cute option but beware of potential wardrobe snafus!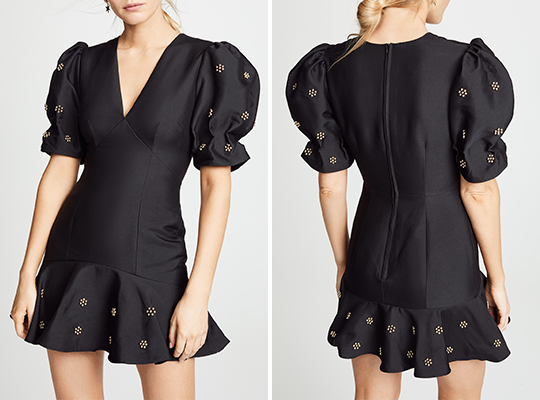 Photo courtesy Shopbop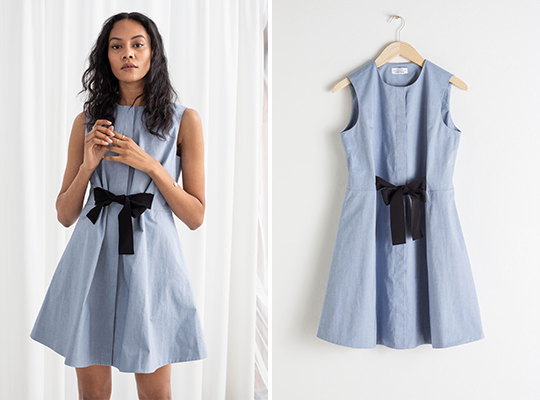 Photo courtesy & Other Stories