Your parents live two states away, your wedding party is scattered halfway across the country and you have wedding guests and family coming from at least three foreign countries. But somehow, you keep connected with most of them on your social media platforms.
While many of your social media followers and "friends" will not be engaged in the planning and details of your wedding (or actually attending), we're betting your wedding party and family will be involved. Connecting your family, wedding party and your guests on social media is a great way to start the celebration early, share your wedding story and take them along your planning journey!
Yours, Mine and Ours
In many cases, you and your fiancé may have friends in your wedding party that are not connected. They might know you from college or your fiancé from high school but have never really heard the back story about how the two of you met, what that magical spark was or how the question was popped. A private social media group can be a fun way to share your behind-the-scenes wedding planning details with both of your wedding parties and also allow them to get to know about each other a little before the wedding. Sharing more specific details about upcoming events or asking advice from a smaller group of trusted friends can be done in a smaller, controlled group.
Mine, Mine, Mine
There are so many special moments along the way to the big day and, likewise, so many special people you want to share them with but can't, and for very good reasons. There are also those fun, private wedding details you might not want your fiancé, your parents or the rest of the world knowing. Set up a private social media page just for your wedding party to share those photos of gown shopping they were not there for, the jewelry you selected for the wedding party or even that special gift for your significant other.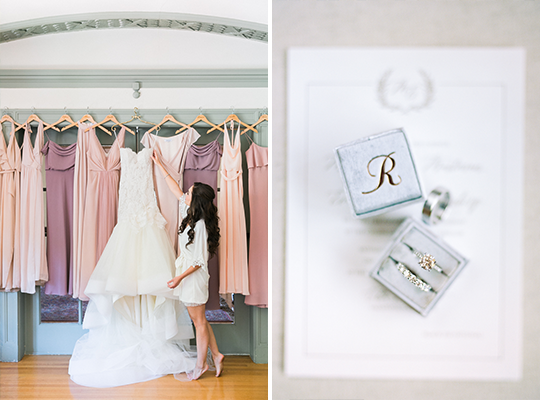 Photo courtesy Jasmine Lee Photography
Shoot
Why not get your wedding videographer in on the early action? Too many times couples find themselves on their wedding day feeling uncomfortable in front of the camera. Breaking the ice and taking your videographer along on your engagement shoot or making arrangements to capture some candid moments of the groom-to-be with his best man are great ways to loosen up but also make a few fun YouTube-worthy videos that tell your story ahead of the big event.
Need To Know
Even with guests who live in your own back yard (no, not literally), communicating every logistical detail of the day of can be a major challenge. The last thing you'd want is for your dear auntie or your favorite cousin to miss out on any critical moments because of a small misunderstanding or bit of confusion. Consider creating a private Instagram account just for your wedding party, a Facebook Group with a larger group to connect the dots, or a private YouTube video sharing information about your upcoming wedding day. This will be huge for your guests! Not only will they feel connected with the action but it will be a great way to share information; Including pre-wedding event details, providing a "cloud-based" location for that save-the-date they might have misplaced, or suggestions like wearing flats or sandals because your ceremony's on the beach. These are all welcome additions to the behind-the-scenes glimpses into your planning. (Psst...we share 3 wedding planning mistakes guests hate and how to avoid them here.)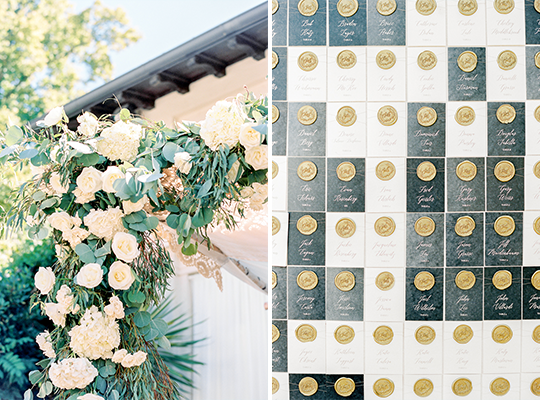 Photo courtesy Jasmine Lee Photography
As your personally written, super sentimental vows will surely suggest, your love story started long before you share them with your person, and with your closest family and friends as witnesses. Using your favorite social media platform(s) is a great way to tell that story and share it with all of them, all the way up to "I do!"

Hero photo courtesy Jasmine Lee Photography