We saw the introduction to some great trends in 2018 and it only goes up from there. Stylistically, 2019 is a great year to tie the knot, with trends that are both fun and refined.
Here's what's in for 2019:
Black
The classic is making a comeback. While there is a variety of new suit trends popping up, some things never go out of style. The black tux showed a decrease in popularity in recent years, but it's quickly gaining momentum again. It's the perfect look for any chic and sophisticated affair. Also trending is using black in your decorating. Simple black and white decor with accents of your bright colors.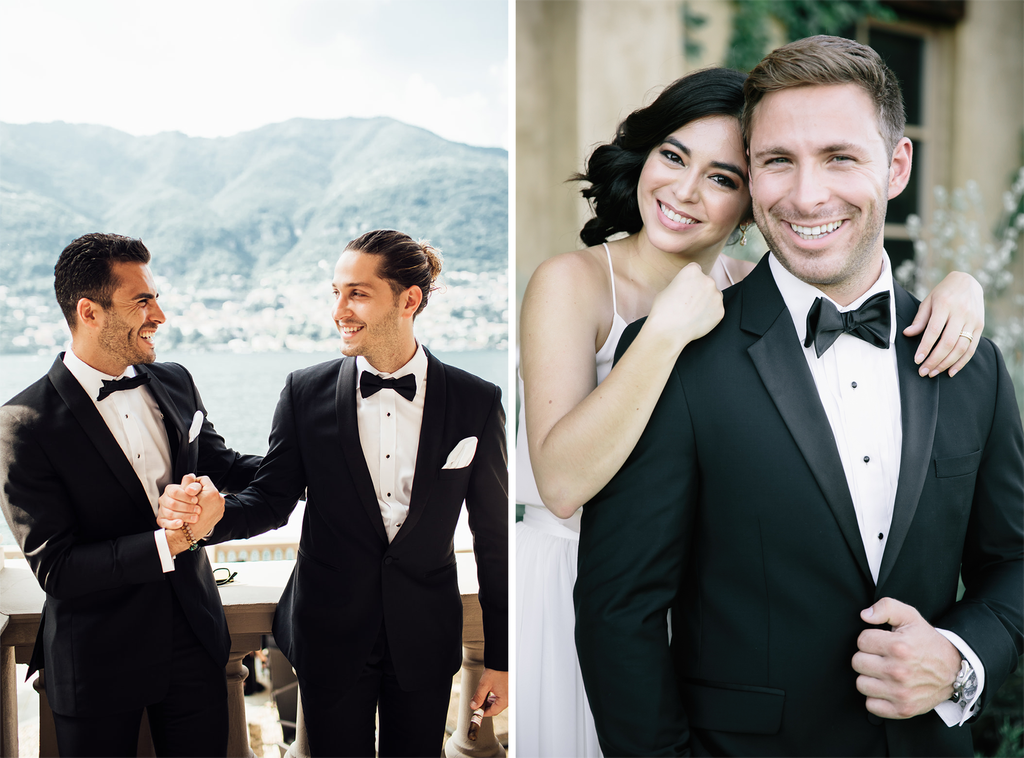 Photo courtesy Brooke Boyd (left) and Julia Sharapova (right)
Bold Colors and Patterns
Pastels are traditionally go-to colors for wedding palettes, but they are on the decline this year. Instead, we're seeing bold and bright colors take over. Think jewel tones, your blues, greens, reds and purples. Truly stunning colors. We're also seeing these colors appear in patterns like florals and checks. Ties and socks are a great way to make these colors and patterns pop. There are so many options here to flaunt your style. The pictures are sure to impress.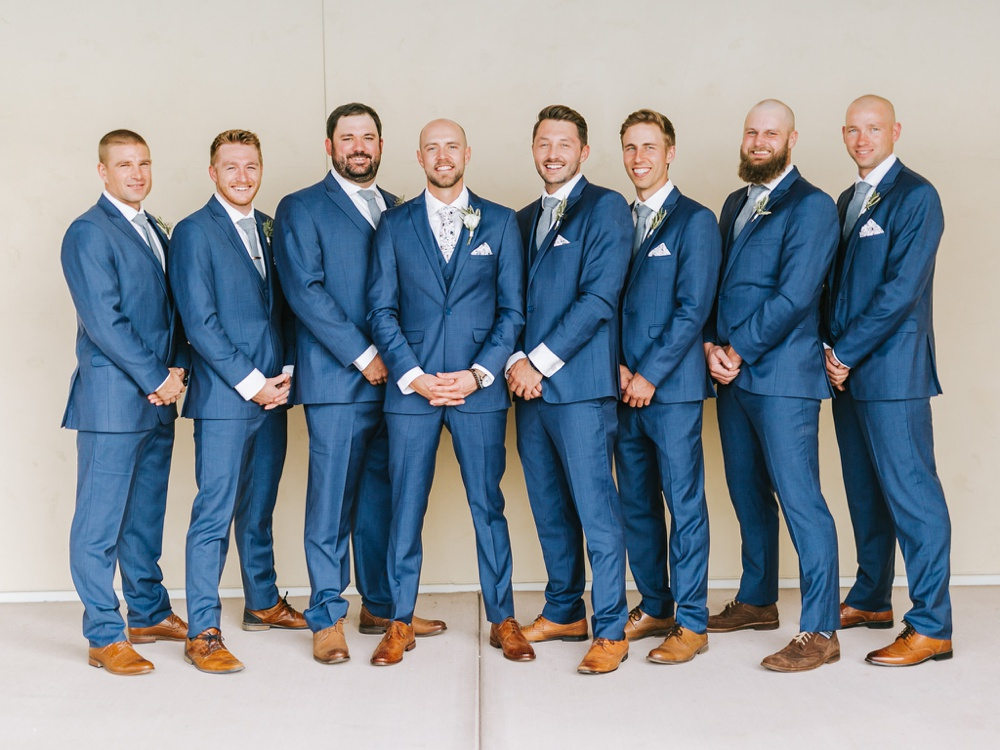 Photo courtesy Mandy Ford Photography
Textures
Who said tweed was only for college professors in the movies? Not us, that's for sure. Textures, like tweed and velvet, are swiftly gaining popularity and will be a phenomenal fall trend this year. Slim fits and contrasting colors make tweed into a romantic and contemporary look. While unexpected, we are loving the dapper and dramatic appeal of velvet this year. Colors like blue, burgundy, and emerald are both visually striking and a great way to introduce jewel tones into your wedding.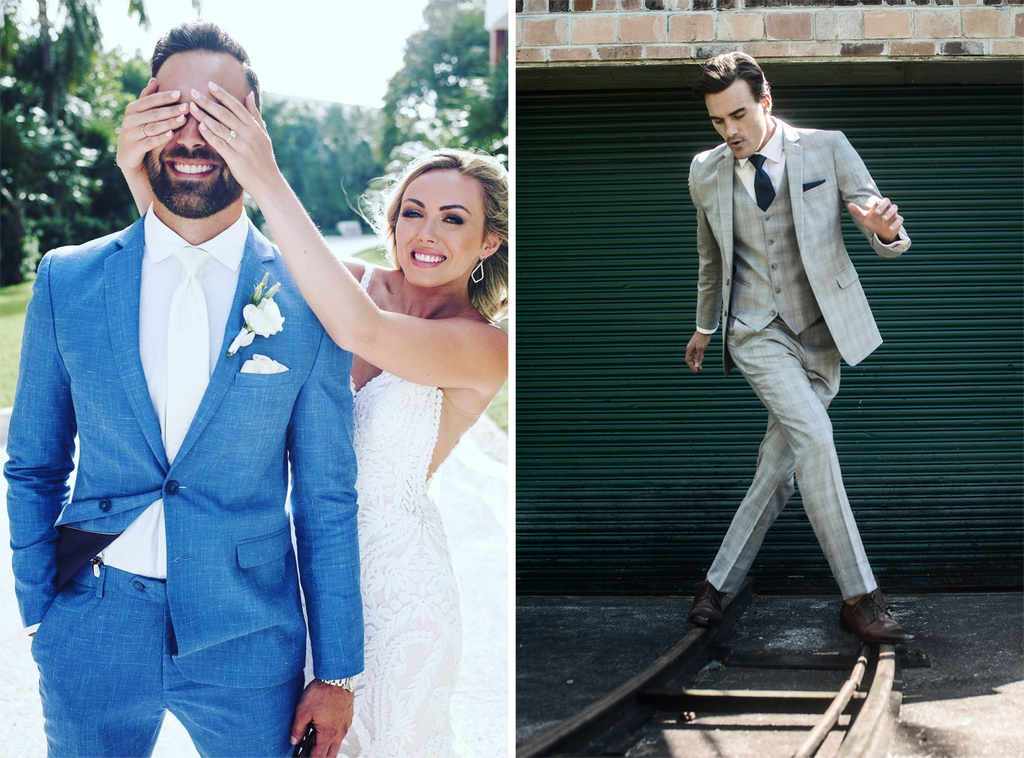 Photo courtesy Pixan Photography (left)
Go big or go home in 2019. There are so many options for groomswear this year and you should be unafraid to try something new. New colors, new textures, new patterns. Or if new isn't your style, jump back to a classic black tux. No one looks bad in black.