Guys may seem to have it easy when it comes to wedding attire. While most men may decide to either rent or purchase a tux, accessories such as cufflinks, watches, socks, ties, and shoes can be focal points for personal style. Cufflinks can especially be a shiny, simple, or subtle gift to gift your groomsmen for the purpose of wedding theme or style continuity. We've rounded up ten cufflink ideas that are not only flex-worthy, but also durable and mighty handsome.
Spring Into Action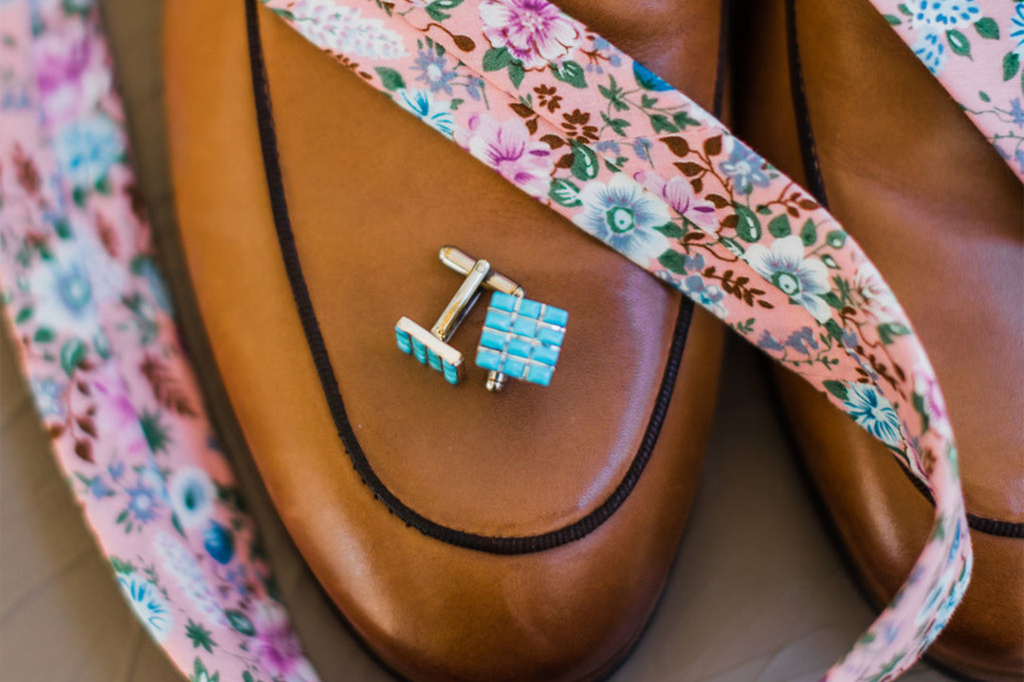 Photo courtesy of Bonner Rhae Photography. Shop a similar look here!
These cool blue cufflinks are an ode to all things springtime. Perfect for a sunny outdoor wedding, the teal blue colors will reflect off of the natural light perfectly and add cohesion to any outfit.
Classically You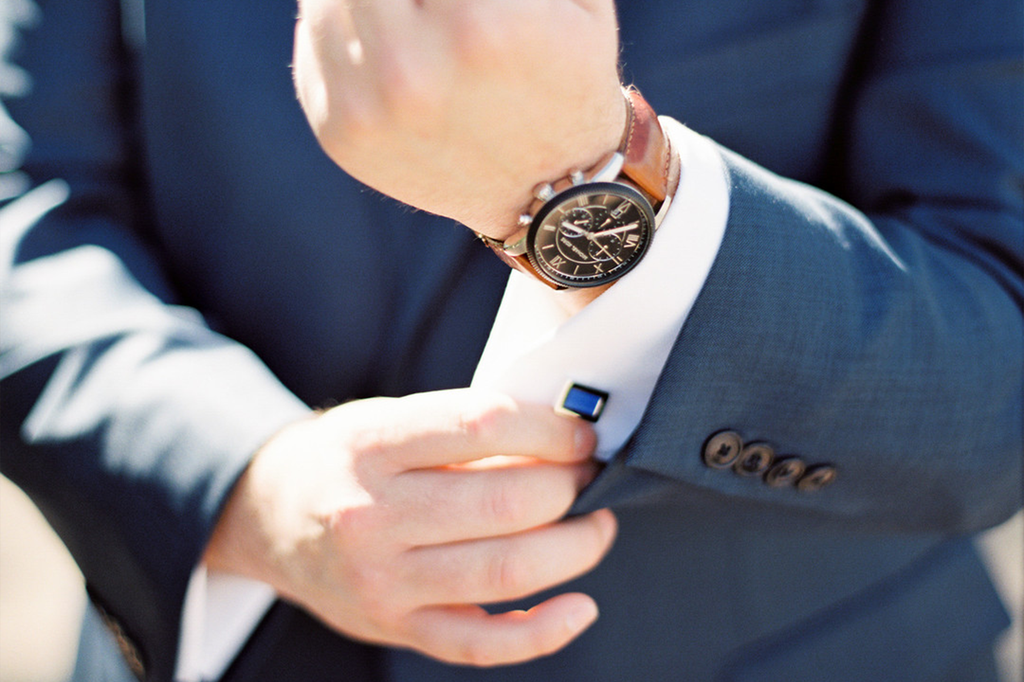 Photo courtesy of Rachel Solomon Photography. Shop a similar look here!
These classic metal outlined cufflinks are not only durable, but quite classy. To tone down a textured jacket, or to enhance a traditionally classic look, these cufflinks are sure to impress and captivate onlookers with their natural charm.
Wistfully Yours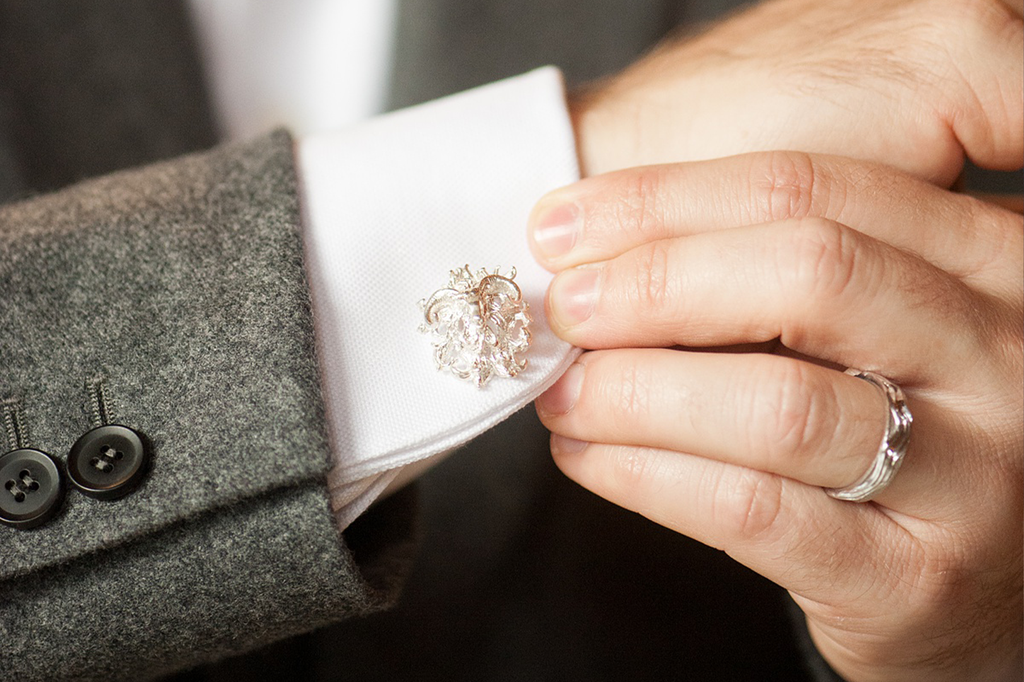 Photo courtesy of Mikkel Paige Photography. Shop a similar look here!
A breathtaking outfit feature, these gem encrusted cufflinks are sure to add a bit of whimsy and creativity to your suit. These cufflinks are great for sprucing up an otherwise pale colored coat, or for making a statement.
Gleeful in Gold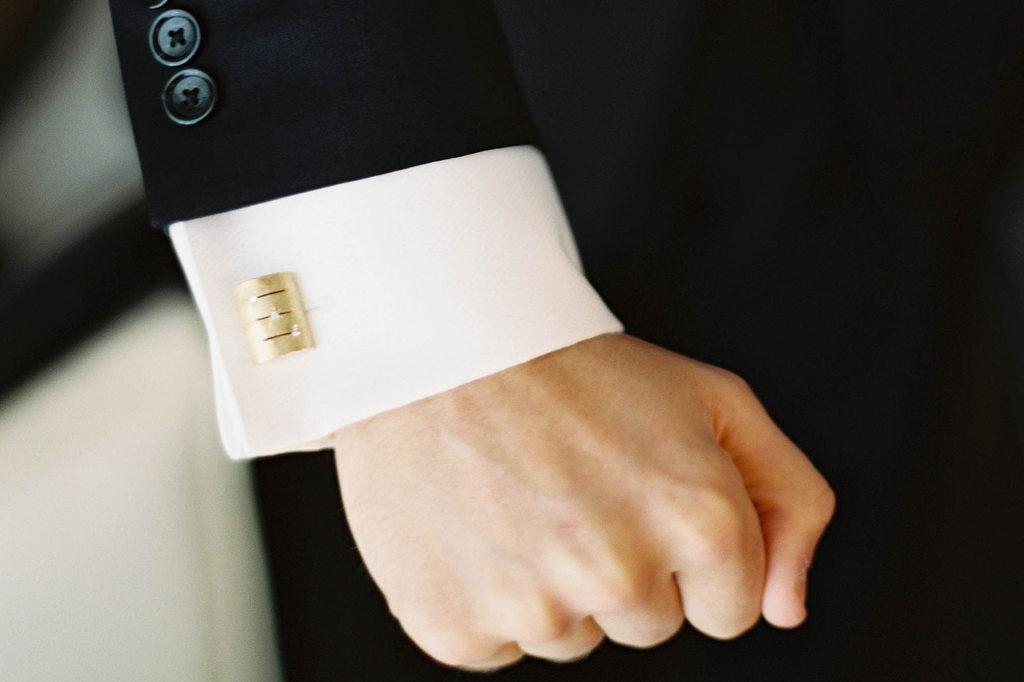 Photo courtesy of Tec Petaja. Shop a similar look here!
Stand out in style with gold cufflinks. They're a perfect match for any warmer color scheme and will absolutely exude opulence. Gifting your friends some gold may be a little pricey, but these cufflinks are sure to be worn again and again.
Charming Characters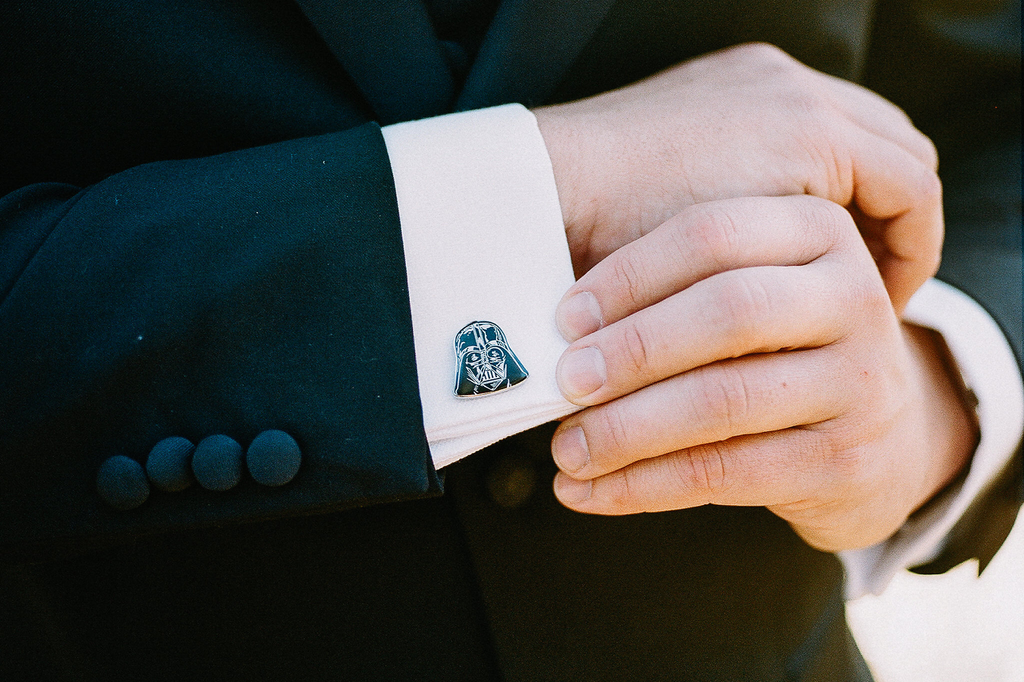 Photo courtesy of Allie Lindsey Photography. Shop a similar look here!
If you and your guys belong to a specific fandom, or there's a specific character theme to your wedding, cufflinks like these Darth Vader ones are sure to be the perfect fit. Chic and fun, these are an awesome accessory that adds both style and playfulness to your look.
Dapper Dimension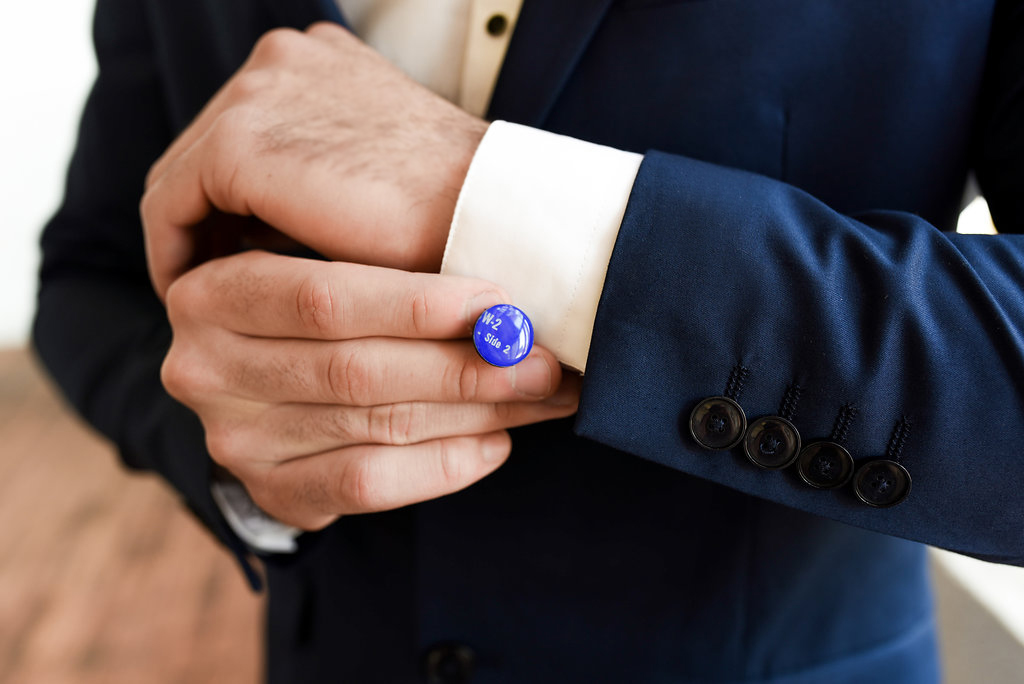 Photo courtesy of Opal & Jaye Photography. Shop a similar look here!
Raised cufflinks add a whole new dimension to any tux, suit, or formal outfit. Providing a touch of whimsy and classic finesse, these cufflinks are a great accent for French cuffs.
Personal Accents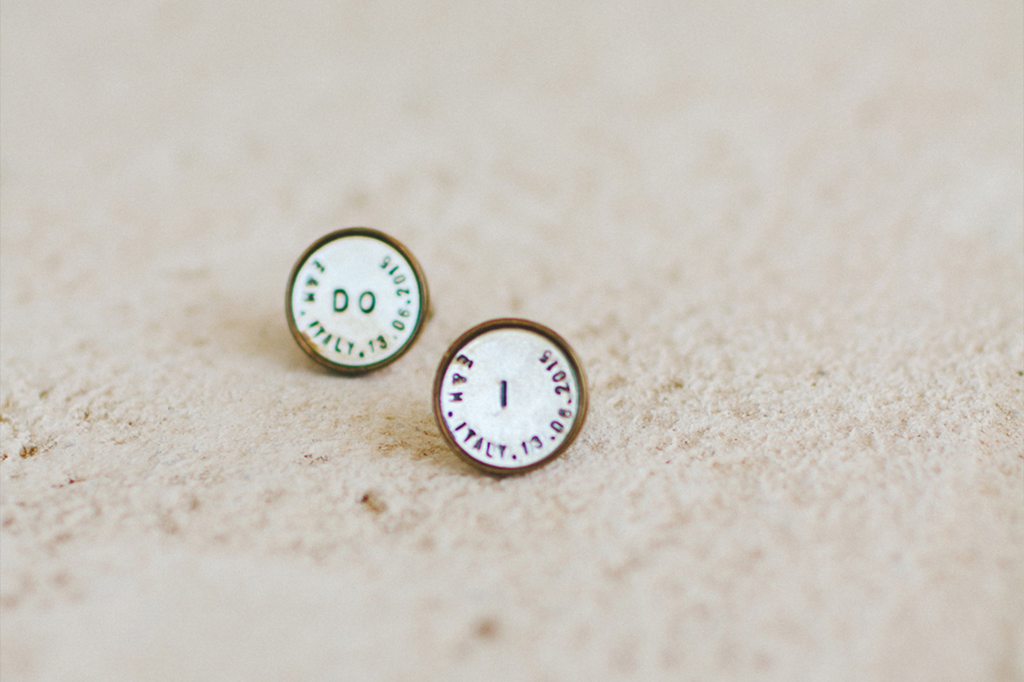 Photo courtesy of Les Amis Photo. Shop a similar look here!
Monogram or personalize cufflinks to give to your groomsmen so that they can always remember that they're a part of your crew. Not only can personalized cufflinks be a great conversation starter, but they're also aesthetically pleasing.
Chic & Urbane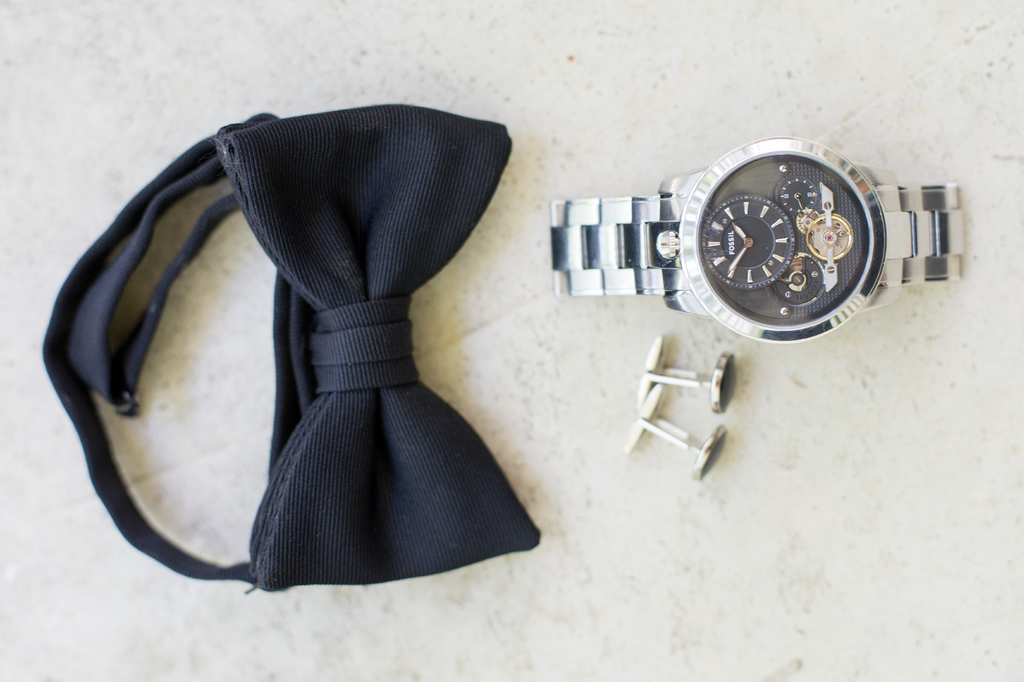 Photo courtesy of Kelly Sweet Photography. Shop a similar look here!
Consider something classic! Not only do these look great with any outfit, but they're also quite urbane. Sophisticated and modern, these simple and classic circular cufflinks are perfect for any black tie affair.
Casually Cactus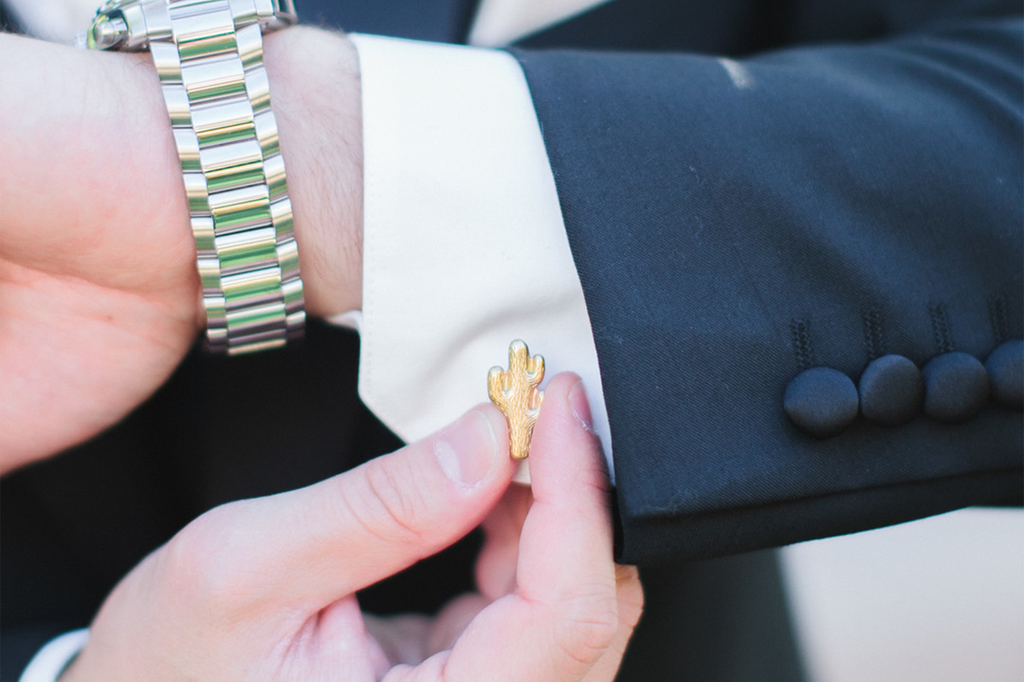 Photo courtesy of Andrew & Jade. Shop a similar look here!
To match the desert style theme of your wedding, gift your groomsmen these gold cactus cufflinks. Cohesive with not only the theme, but a more casual outfit style, these cufflinks are sure to impress.
Magical Metallics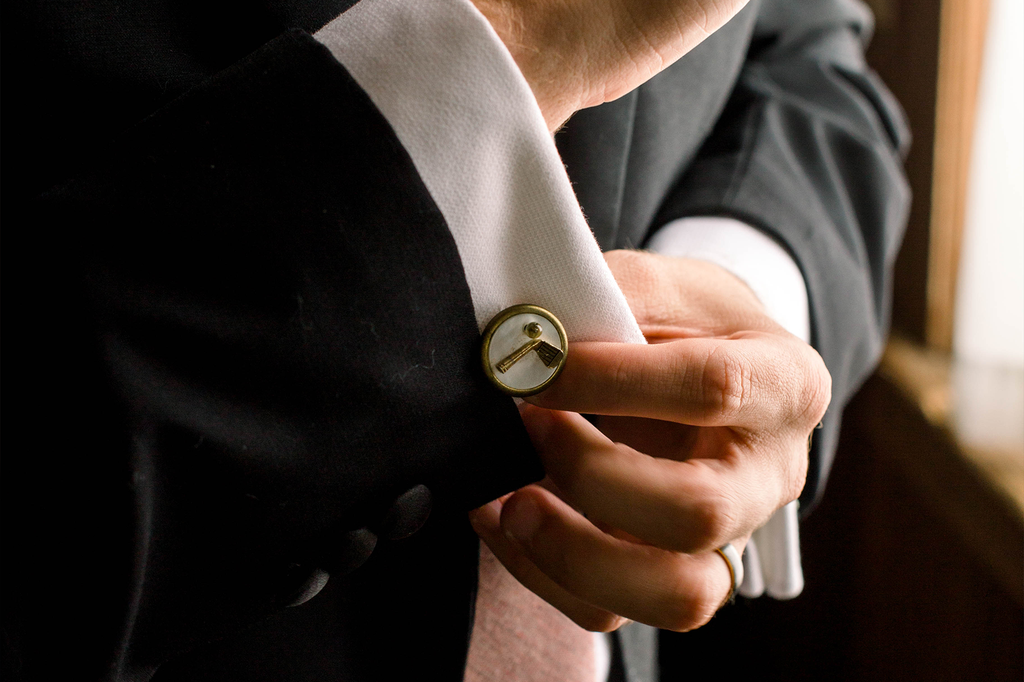 Photo courtesy of Dewitt for Love, Jenna Nicole Photography, & Rad Red Creative. Shop a similar look here!
When looking for a more modern and minimal aesthetic, consider gifting your groomsmen cufflinks with a hint of metal. To create a more industrial feel, these types of cufflinks are great for more than one occasion.