1. Kissing Booth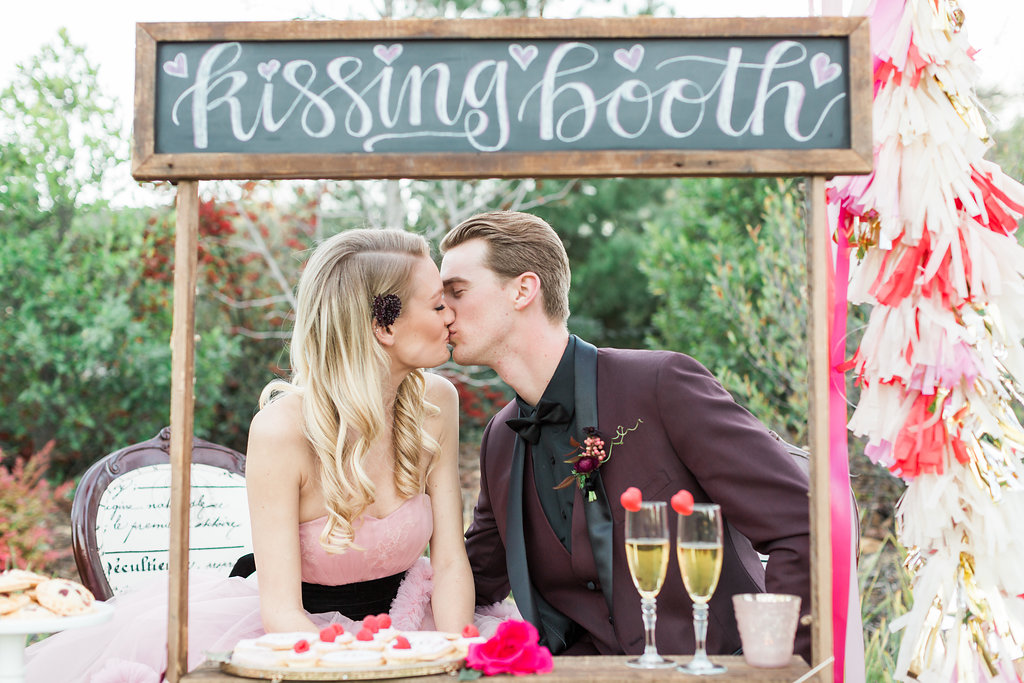 Photo courtesy of Jenny Quicksall
Share the love, and grant your guests with a kissing booth! Decked out in X's and O's, this Valentines Day inspired idea works as a wonderful reception style staple for you and your spouse—and also your guests! This is an adorable way to make your big day more interactive. Don't forget to charge though! Kisses shouldn't come cheap.
2. Speak From the Heart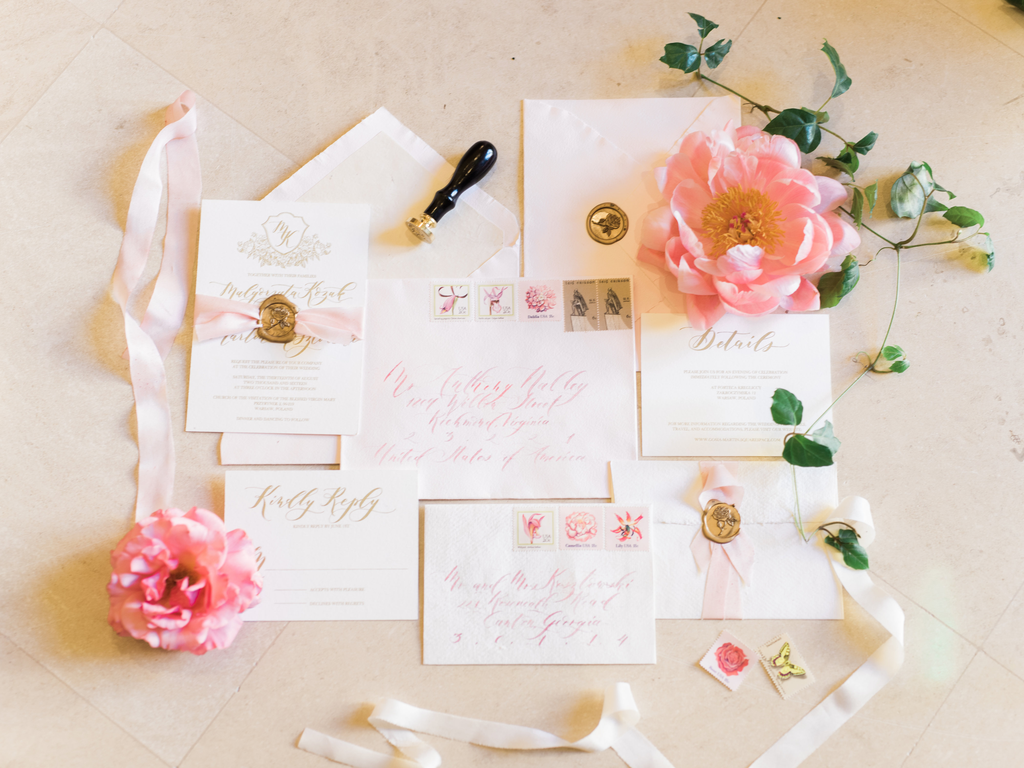 Photo courtesy of Kristen Joy
A themed invitation suite is a gorgeous way for you to begin spreading the love of your Valentines' Day theme long ahead of the big day. Whether you decide to go a more muted route with blush pink florals, or get all decked out with heart and cupid motifs, the choice is up to you!
3. Lighting the Flames of Love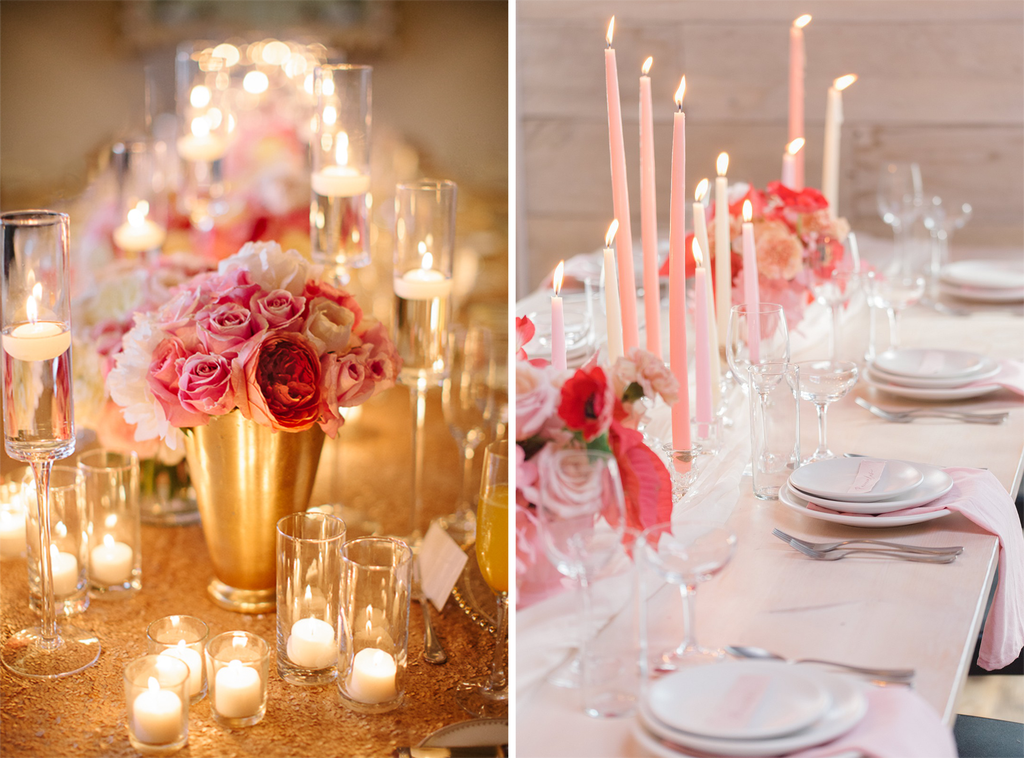 Photo courtesy of Rebecca Arthurs Photography (Left), Jill Lynn Photography (Right)
Turn the reception lights down low, and turn up the romance with candlelight. With flames projecting an amber glow, you and your guests' photos are definitely bound to look even more gorgeous in lowlight. Let your guests enjoy their dinner and dancing by lighting the flames of love!
4. Ring Box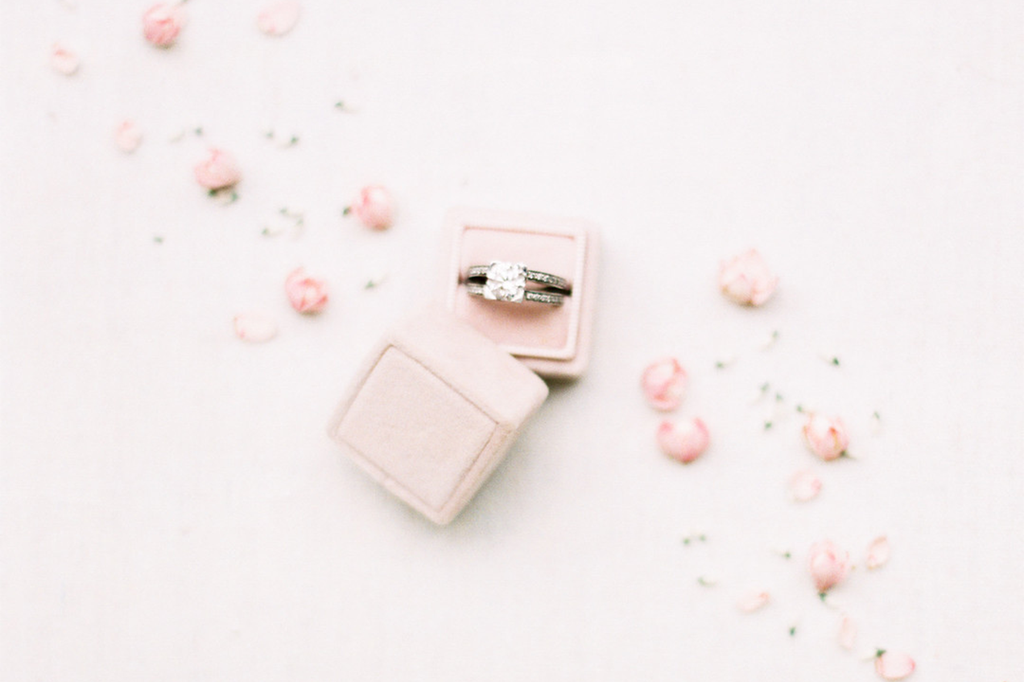 Photo courtesy of Sarah Stefani
Let your Valentine's Day theme infuse every part of your day, even the most tender moments, such as your ring box. Beyond the traditional pillow, creative styles of ring boxes are more abundant than ever!
5. Colored Wedding Venue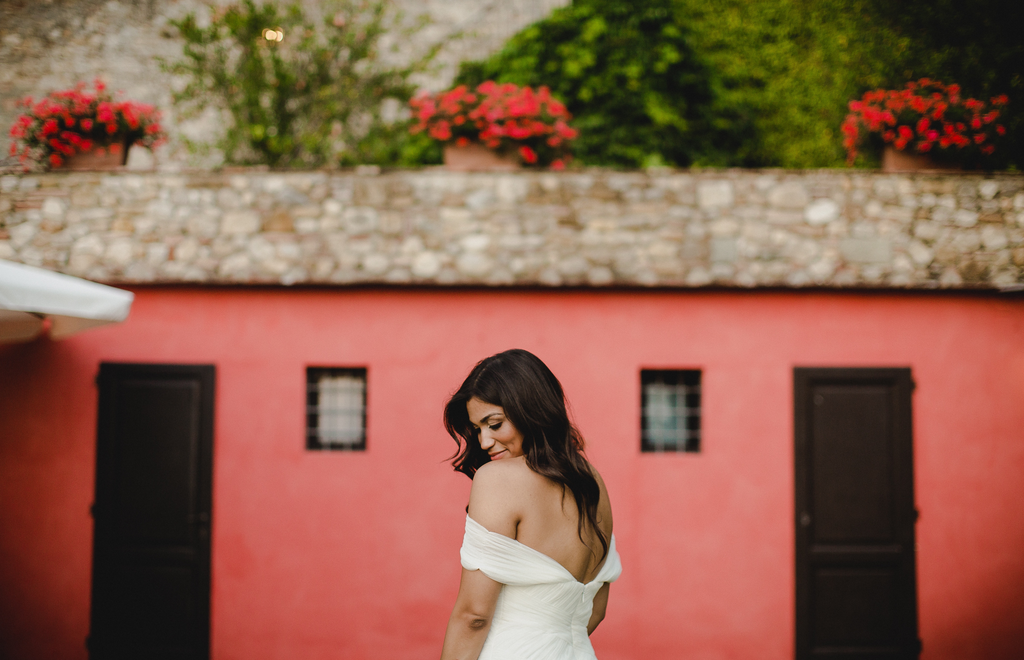 Photo courtesy of Kym Ventola
One of the most ultimate Valentine's Day wedding flexes would absolutely be finding a venue draped in hues of color. This may be a little harder to find, but once you do, it makes the Valentines' Day theme that much easier to coordinate in terms of décor. With walls cascading in colors of pink, red, or maybe even lavender your Valentine's Day wedding theme will certainly pop!
6. Fun Favors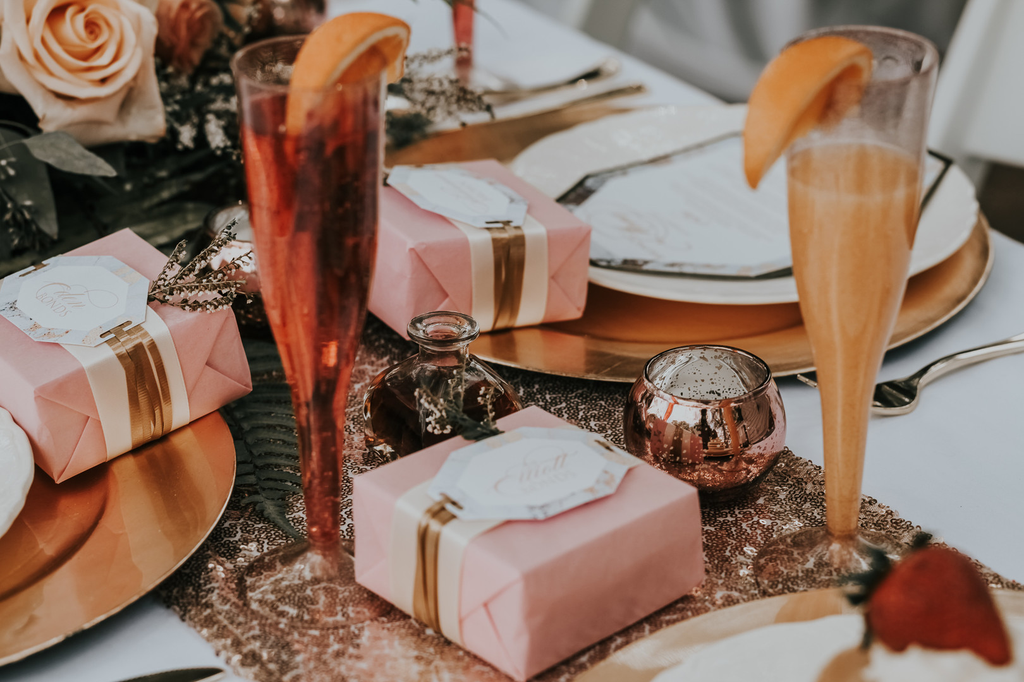 Photo courtesy of Oak + Pine Photography
Surprise your guests with some Valentine's Day treats so they feel loved and special! Whether a smaller token of love like a red and white bag of sweet treats, a traditional box of chocolates, or a super cool keepsake like heart shaped cookie cutters—whatever you gift them is sure to please.
7. Sipping From the Fountains of Love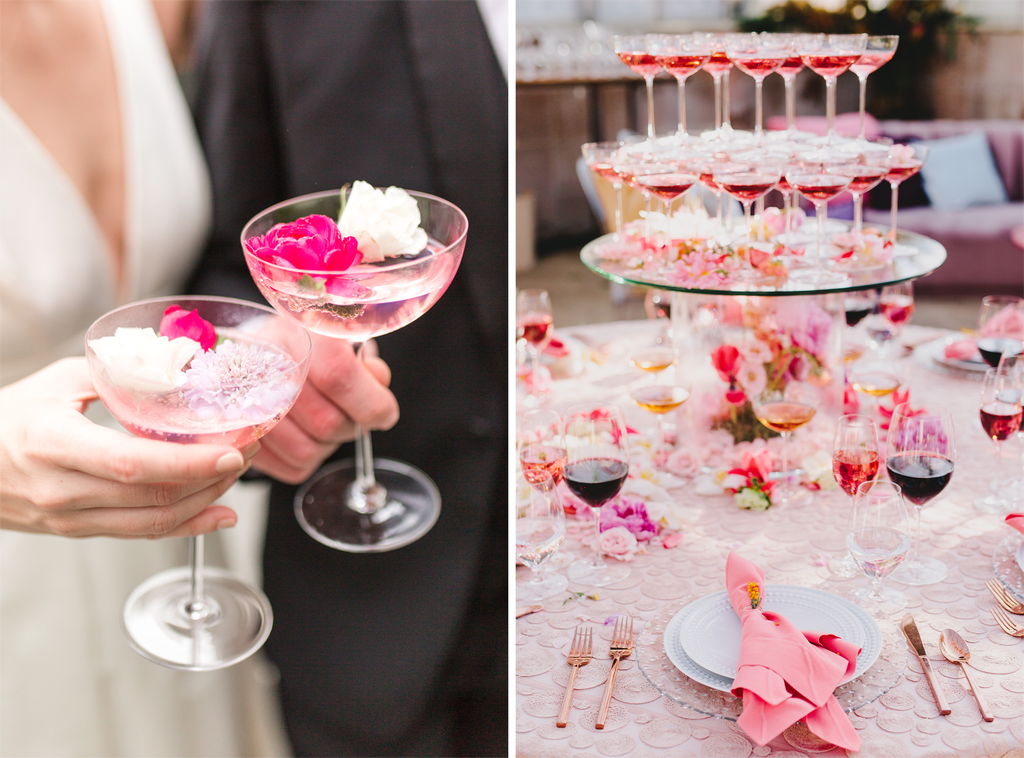 Photo courtesy Sami Kathryn Photography (Left), Alexandria Monette (Right)
Valentine's Day themed cocktails or mocktails are a great way to get super creative and allow your guests to enjoy the theme in style! Using floral or added decorative garnish will make these themed beverages picture perfect. Be sure to give them a cute name too, like 'The Love Potion' or 'Cupid's Arrow'!
8. Festive Florals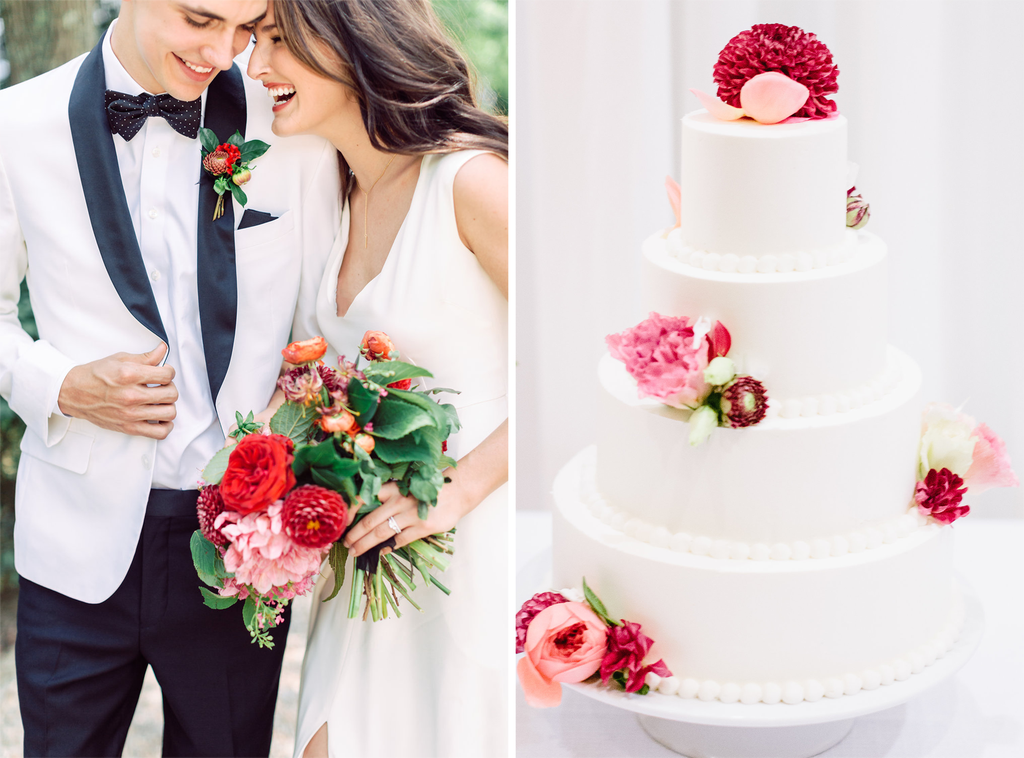 Photo courtesy of Diana Lupu Photography (Left), Jodee Debes Photography (Right)
Whether or not you have a bohemian Valentine's Day style or a more classic glam tone going on, wearing valentine-inspired florals can be a sweet way for you and or your guests to immerse yourselves in the theme. From a floral headpiece for the bride or a D-I-Y floral crown bar, there are seemingly endless ways to incorporate Valentine's Day colored florals.
19. Ruby Slippers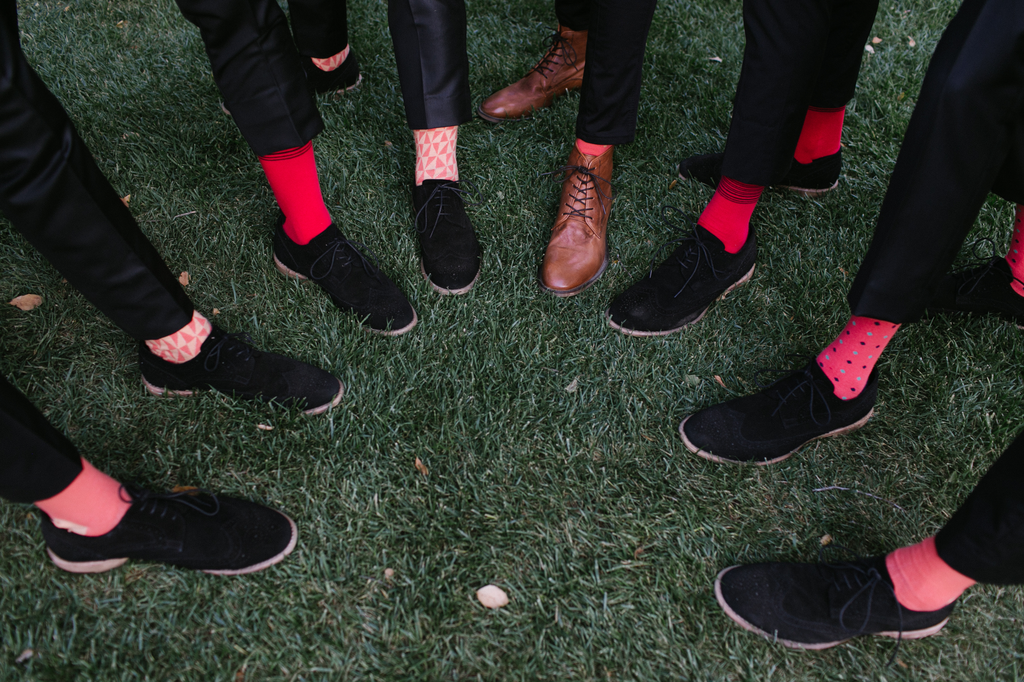 Photo courtesy of Leo Cabal
Step out in style and find subtle ways to incorporate the Valentine's Day colors into your clothing. Whether that be the groom's socks or tie, a pair of gorgeous red heels, red earrings, a ruby bracelet, or even a sexy red garter, a simple wearable touch of Valentine's Day flare will go a long way!
10. Decorative Exit Strategy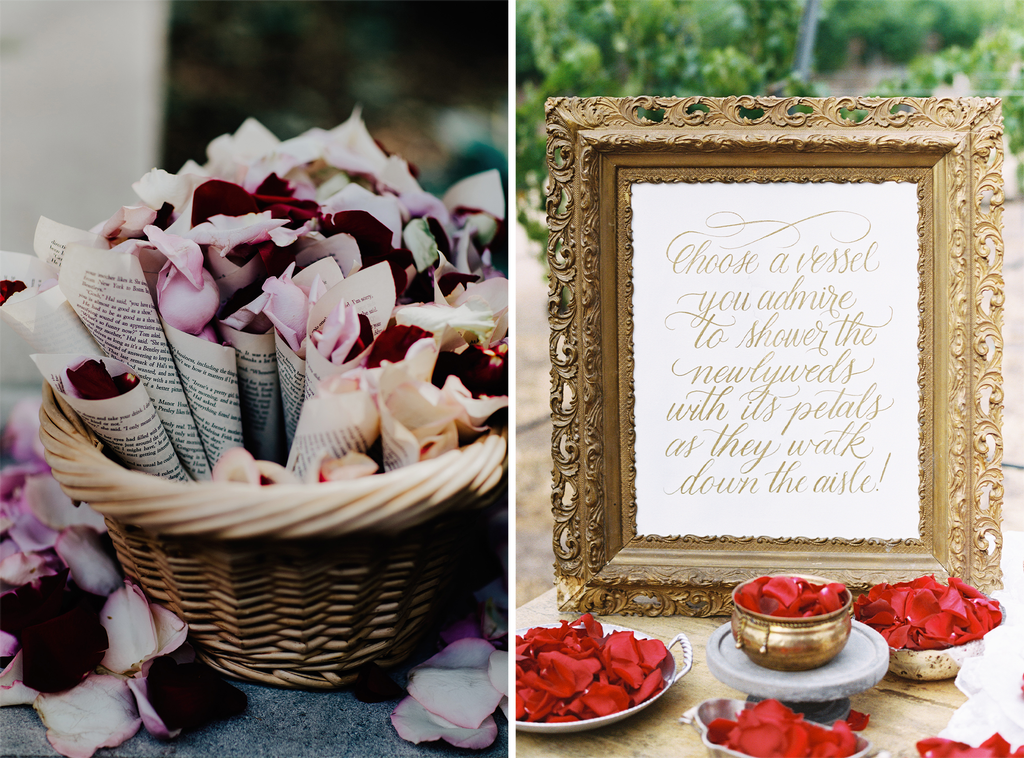 Photo courtesy of Addison Jones Photography (Left), Patrick Moyer (Right)
Run off to your honeymoon with a special Valentine's Day flare. Wrap up red rose petals for your guests to throw during you and your spouse's dramatic exit from the venue. Making for some beautiful and memorable photographs, these falling florals will smell absolutely amazing!