Planning and preparing for the big day itself is a monumental task. When it comes to making sure your day for "I Do" is blissful from start to finish, the devil is in the details. There are many vital elements to take into consideration, far beyond your favorite flowers making it into the bouquet or the cake table display is just right. Don't worry; we've got your back! Here's a list of some of the most overlooked wedding planning activities that should make it onto (and get ticked off) your checklist.
1. Legal Preparations
Yes, the boring part. Technically, however, you won't be officially married if the legal aspects of your marriage aren't fulfilled. Depending on where you are in the world, different laws govern the details of what's needed to get married legally. If you're not native to the UK and getting married there, you'll need to provide a marriage visa and other documents. For same-sex couples applying for a civil partnership, the rules in England are far different than the States, and even than in the closer neighbors of Northern Ireland and Scotland.
To get married you'll need to provide a range of documents, including a valid passport, a birth certificate, and a certificate of registration. Make sure your "union" documentation is in order before moving on to the more enjoyable wedding arrangements.
2. A Wedding Plan
Have a broad overview of everything that needs to be done to pull off your perfect wedding. Recording tasks is a must, as well as assigning them to the relevant people whether you're planning the event yourself or working with professionals. Having a checklist and timeline in an accessible place online will make you even more effective in keeping tabs of what's on your planning plate, what's coming up and what you can hold your planning partners and vendors accountable to.
3. Catering
Arranging food with your caterer requires you to know how many guests you're expecting on the day. You'll need to decide if you want to have a sit down meal, a buffet, a standing party with grazing tables, or casual dining; the kind of party you're interested in throwing, as well as the size of your venue will dictate which is the most appropriate option.
You should also consider what season your wedding is planned for and arrange food suitable for that time of year. For example, if you're getting married in the winter, avoid salads for starters, or if it's a summer wedding, avoid raw meat which can go off quickly in the heat.
4. Technology
Ensure your phones are charged and you bring all the correct cables for any technology you might need, such as chargers for cameras, music speakers, and other gadgets.
5. An Event Program
It's not an essential wedding element but having an event program offers several benefits. Giving your guests an idea of what to expect and when can help the day run smoother. Including a list of the wedding guests close to the bride and groom outlining their relationships helps to foster social interactions.
6. Guestbook
Be sure to arrange a book for all your guests to leave their comments and well-wishes in throughout the day, as well as plenty of pens for them to write with. From thoughtful messages to hilarious (although maybe historically inaccurate) anecdotes, you'll delight in looking back on all the beautiful massages after the wedding is over.
7. Taxes
They say the only things that are certain in life are death and taxes. (Unfortunately, weddings didn't make it onto that brief list!) Nobody likes taxes, but you'll need to take them into account when planning your wedding budget, and ensure you get the final costs of your all your expenses.
8. Wedding Invitations
While it's highly unlikely you'll forget to prepare wedding invites, many people are steering away from the traditional physical wedding invite, opting instead for digital invites sent online. This might be convenient, but there are a few great reasons to opt for printed wedding invitations.
There's nothing like receiving a personalized invitation in the mail and admiring the beautiful creation with your own eyes, feeling the weight and texture with your own hands. Receiving a real invite is a great way to express your own style and give people a taste of what the wedding will be like. It makes people feel more considered and cared for, rather than an invite sent on Facebook. It also implies that you've put more effort into the whole event. All of these things increase the likelihood that your guests will show up.
9. Hair & Makeup Trials
As every bride knows, hair and makeup is one of the most important aspects of the whole wedding! What they may not know, however, is that it can take ages for it to get done, and it might not turn out exactly the way they want the first time. This is why having a hair and makeup trial is a great idea. How disappointed would the bride be on her big day if her makeup artist made her look like a mime?! Incidentally, good bridal makeup artists are often booked for weddings up to a year in advance.
10. A Point Person
On your wedding day, it shouldn't be you who has to deal with managing questions from the venue staff, tracking down your florist or taking care of other last minute, day-of duties. Going back to your wedding plan, consider working with a professional planner/coordinator, whether from start to finish or for month-of or day-of coordination support. (Psst... check out our vendor marketplace for some the world's best!). Be clear in defining responsibilities, communicate all pertinent vendor and timing detail and make sure everyone involved, including any family members involved in the planning and the event itself, know this is their point of contact on the big day.
11. Eat Before the Wedding
You'll need all the energy and brain power you can get, so it's important to eat a hearty breakfast before you set off to get married. Have a family member or friend either make you breakfast or pick up food.
12. A Spare Pair... of Shoes
God forbid anything bad happens to the beautiful pair of shoes you've spent ages choosing for your wedding – but just in case of a snapped heal or other footwear malfunctions, you'll be glad you brought a backup pair! Make the selection a comfortable one. If you've ever spent any time in heels, you know that dancing at your wedding reception in them is not a sustainable activity!
Enjoy Yourself
Last but certainly not least, this day is about you! Ensuring you have all the small details planned out helps to reduce stress and keep you calm. Yes, there's a ton of stuff to take into consideration to make your wedding memorable for all the right reasons, but keep your focus on the real reason for the occasion - it's you and the person you're lovingly committing yourself to!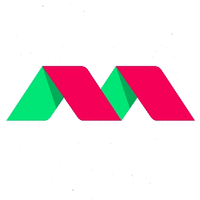 View Website