Choosing your vendors is a huge part of the planning process. While the get-to-know-you coffee date (or video chat) should absolutely feel relaxed and as though you're talking to a new friend, it's also a chance to interview the prospective professional. You deserve to feel confident in your vendor team and know that each of them are a great fit for you and the needs of your wedding day. Consider these three questions to get to know them and their business on a deeper level.
1. What are your core business values and how do they drive your client experience?
As a business owner and planner, I've come to learn how crucial core values are. The thing is, it's up to me to not only integrate core values, but also to lead with them at every stage of the process, from the first email exchange, to the end of your wedding day. A few examples of business core values might be responsive communication, sustainability, or giving back to the community. Asking this question will help you learn how committed they are to the values they've set, and quite simply, what's important to them. The thing is, though, it's so easy for a company to fix and forget them…and they're so much more than great office signage. How intentional they are might also show you how intentional and committed they'll be to you.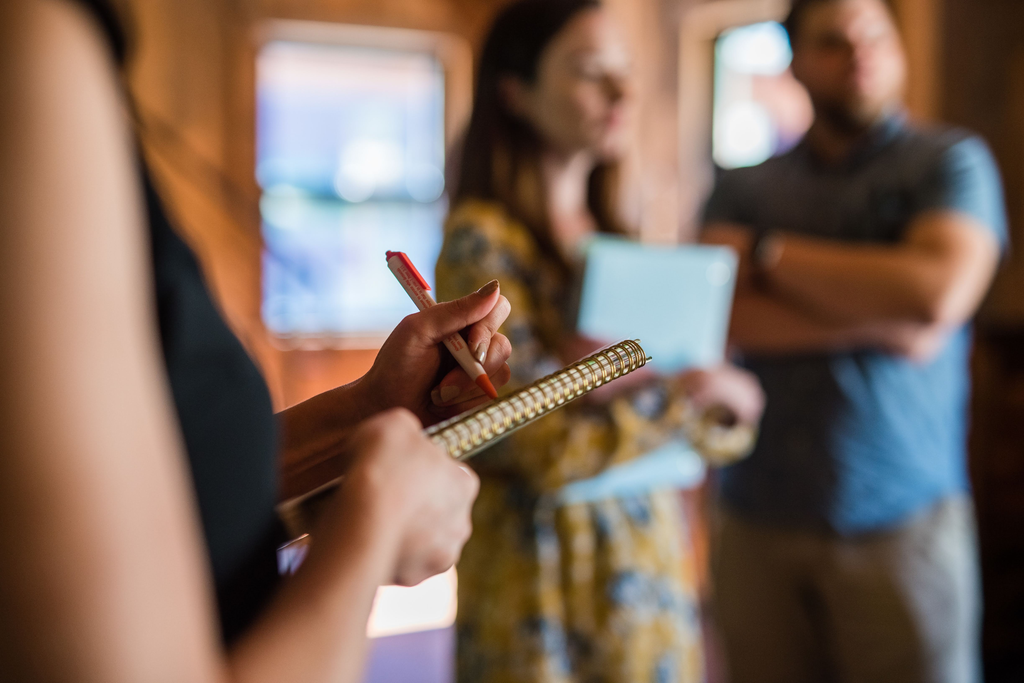 Photo courtesy of Rob Jinks
2. How would you describe your communication style and what can I expect?
Like any good relationship, communication is key. You knew you were marrying your fiancé, but you probably didn't realize you'd spend so much time with your vendors! There will definitely be correspondence and back and forth between now and your wedding day. A wedding pro's communication style will drive how easily and smoothly you get to the finish line. So a few things to think about: Do they explain to you their preferred methods of communication? I always offer mediums outside of email in which we'll share info (we've all had to hunt through threads and threads to find something…nobody wants to do that!). Email can get so cluttered, so fast. But that's just my style. Do they seem organized in their approach? Do they walk you through their processes and a timeline for working together? A top notch wedding pro will put you at ease and show you that you're in good hands. Often times, that comes from knowing what to expect from them (hello, clear communication!) There's no one size fits all, it just needs to be a good fit for you, and it's worth asking about in the consultation.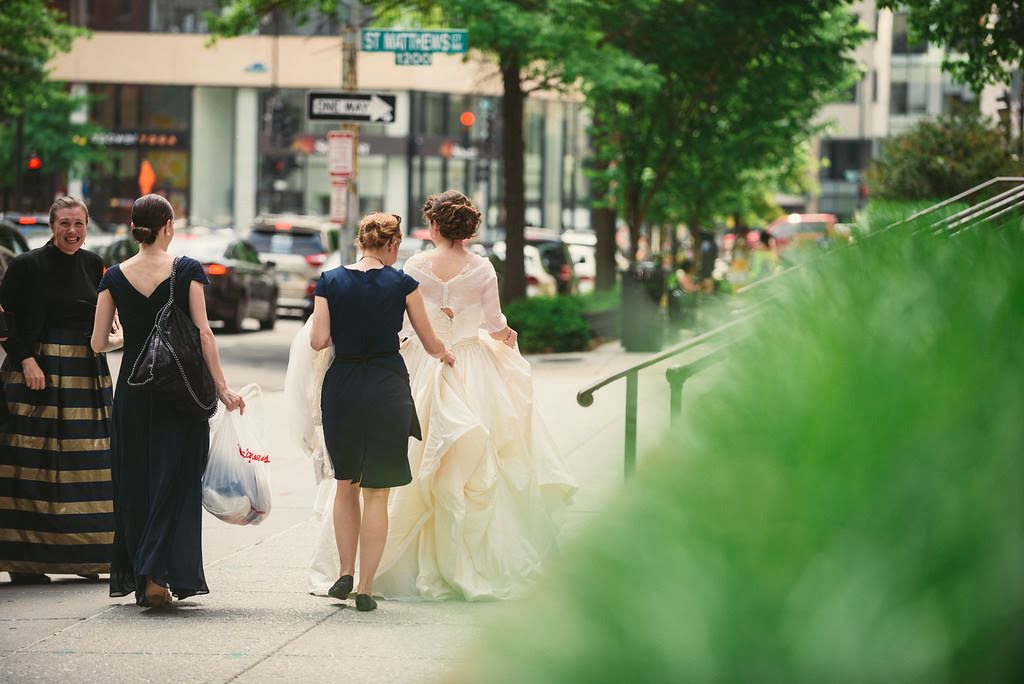 Photo courtesy of Stan Murzyn, CI Photographers
3. What's your working style like on the wedding day? How do you see your role?
Depending on the vendor, whether you're selecting a DJ, a photographer, or a planner, their presence and role will differ. Once again, this is a deeply personal choice! But their answers will speak volumes about their day-of presence and what you can expect. As a planner, I recently shared with a prospective client how I see my role on the wedding day. As a planner, I see it very much as a hybrid approach: A balance of interacting with your guests and VIPs (instructing them on walking down the aisle or inviting them up to the buffet) and also being behind the scenes as much as possible. If the day is flowing smoothly, guests are having fun, and don't notice me or my team, then I'm doing my job! Each vendor will see their role a little differently. If you're interviewing a DJ (or a band), their role and approach will be different. Are they comfortable being front and center, guiding your guests through the evening? If it's a photographer you're meeting, do they describe their style and role as being directive or as being unobtrusive? Their answer will be an excellent indicator of what style of service they provide, and more importantly, if it's what you're wanting.
A quality wedding pro will be happy that you're asking these questions, because he or she genuinely wants you to have a vendor team that's a perfect fit. We wish you the best in your vendor selection process!

Hero photo courtesy of Rob Jinks