Your mom and mother-in-law were probably among the first few people you called when you got engaged, and some of the first people you possibly went to for wedding advice. They've been there for you throughout the wedding planning process, and not to mention you and your spouse's entire life. It can be hard to find something that says all of the "Thank Yous" you want to express to her on your wedding day. When considering a gift that'll impress your mom or mother-in-law, think deeply about purchasing something that caters to their lifestyle and passions to ensure your gift feels thoughtful and heartfelt.
Picture Perfect Memories
Shop photo books here.
Help your mom or your spouse's mom remember all the good times that they had with you and your spouse by arranging some photos. Whether it be by year, event, or season, a photo album is sure to be a cherished token of love in the years to come. Show her that you'll always cherish the memories of these photos in your heart with some well organized and colorful albums.
Letters of Love
Order your custom journal here.
Allow for mom to unleash her creative side by gifting her with a beautiful leather-bound journal. A wonderful way to personalize this gift is to write her a note on the first page (or a random page for her to find) so that she can remember this special time in both of your lives.
The Heart of the Matter
Shop the look here.
Show your mom or your new mother-in-law that you care with this gorgeous pendant necklace. Described as 'feminine' and 'classic' this abalone shell necklace is sure to turn heads at the reception and beyond.
Wipe Away Her Tears
Personalize a handkerchief here.
Weddings are an emotional affair by nature, and most moms are sure to partake in each watershed moment of such a big day. Comfort your mom with a personalized handkerchief. This way she can wipe away all those tears of joy in style.
Dish out Some Lovin'
Shop custom jewelry dishes on Etsy!
Since diamonds are a girl's best friend, these personalized jewelry dishes are sure to charm any mom or mother-in-law. Handmade and hand painted, these tokens are certain to be a standout piece on a dresser of any lady of many jewels.
Send Her Sweet Dreams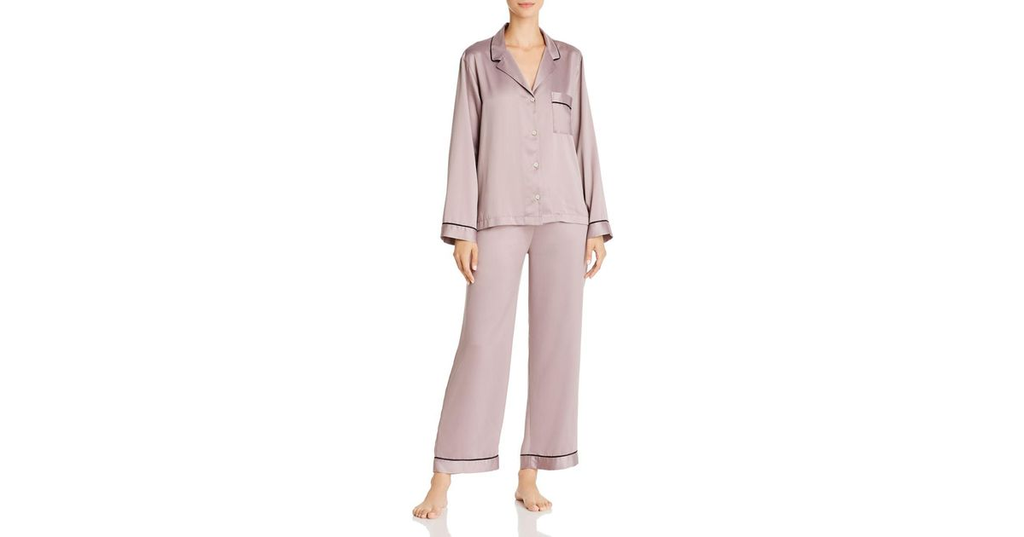 Shop this silky sleep set here.
Honestly, after all that late night partying on the dance floor, both your mom and mother-in-law are going to need a good night's sleep. Why not help her sleep more soundly with a cozy and silky pajama set.
Rest-Recovery-Relaxation
Shop 'A Moment Away' on BOXFOX.
Can't get your mom a trip out of town that rivals your honeymoon? Get her the next best thing, a self-care themed box. She can getaway right at home with candles, an oil diffuser, face masks, and more!

Hero photo courtesy of By Julieta