Getting married is one of the most monumental markers in one's life. It's the beginning of a new chapter with the person you love most. There's a beautiful and close bond that comes with choosing each other and having an opportunity to plan your special day together. But often times weddings are overwhelming and there are so many moving parts that it's hard to know where to begin. The venue, the caterer, the photographers and videographers, the florals and décor, a wedding planner. How do you find the best ones? And how long will it take to find and connect with the best fit for you and your unique event? By exploring through hundreds of real weddings and styled shoots and the thousands of inspiring images, or learning invaluable tips and advice, all written by the professionals on Aisle Planner, you can get a taste of your wedding vision—what details you like and which practices you don't, and connect you with the experts that'll bring your dream event to life.
Every couple is different and has different perceptions for their wedding. Aisle Planner celebrates and values this by developing a suite of powerful software tools that enable the pros on Aisle Planner to create a customized planning experience for you. AP allows wedding pros to collaborate and communicate with you and manage every detail of your special occasion in one place. Read on for more benefits that you can reap from hiring a pro on Aisle Planner!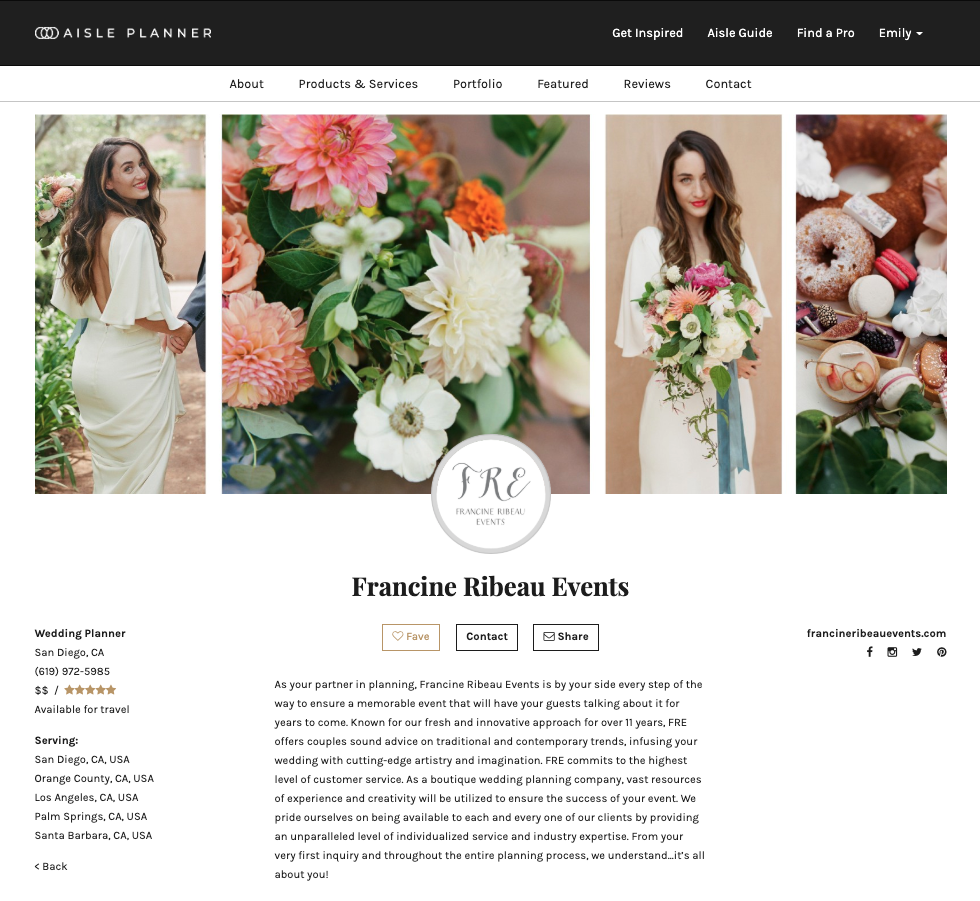 Finding Your Pro
Aisle Planner's Marketplace is the perfect place to start. This brings your search to one credible place that's so much more than a directory of names and contact information. With one click, you'll be able to see the services vendors offer and portfolios of their work, along with reviews from their past clients. Nothing generates more confidence in making a decision to work with a pro than when you can see what other people are saying about them. The curated content in every Marketplace listing is designed to give you everything you need to know about what their products and services can do to help you tell your one-of-a-kind love story. And, you can connect directly with them easily and efficiently.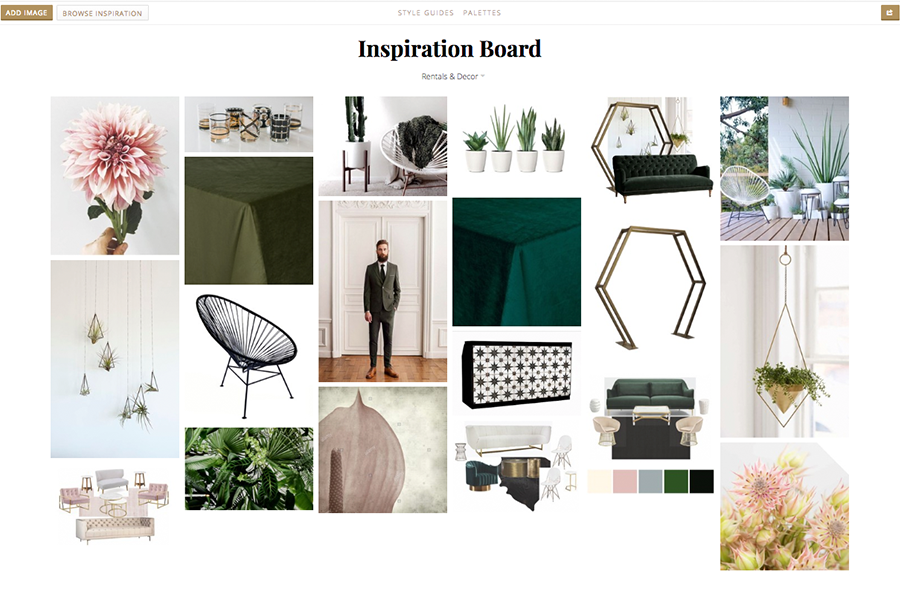 Connection and Collaboration
Once you've found your vendors on Aisle Planner, you can explore the benefits of coordinating your event with them online. With access to a multitude of tools, from Style Guides to Seating Charts, your AP-powered pro can personalize your project and interaction with the tools. Whether you're hands-on or you're handing it off to your trusted pro, you'll always be on the same page.
Design Studio: With the design studio your pro can collaborate with you to visualize your dream wedding in a realistic space. Together, you can create the most aesthetic color palettes, style guides, and mood boards for every aspect of your affair. You can upload colors, sketches, photos, and much more. Think Pinterest but even better because it's specifically tailored for you!
Budget Tool: This tool is a wonderful way to manage and stick to your budget. Your pro can show you what options you have within your budget, track how much money has been spent, and stay aware of what's still due.
Layouts & Seating: With the layout tool, your wedding pro can show you several layout options and even rearrange and customize the guest list. The layout and guest list can be integrated in one cohesive place, so you can see your wedding come to life before your eyes.

Contacts: Through the AP Address Book, your pro can keep all of your vendors and points of contact in one place so everyone's information is easily accessible before and on the wedding day.
Planning your wedding shouldn't have to be a stressful process. It should be a process you can enjoy. This is why Aisle Planner exists. To connect you with the professionals that'll bring your dream event to life. We want everything to be just as you'd hoped, so we made a platform for the world's best pros to help them help you design your special day and make sure it runs as smoothly and magical as possible!