Urban-Industrial in L.A.
Black and white urban meets artsy L.A.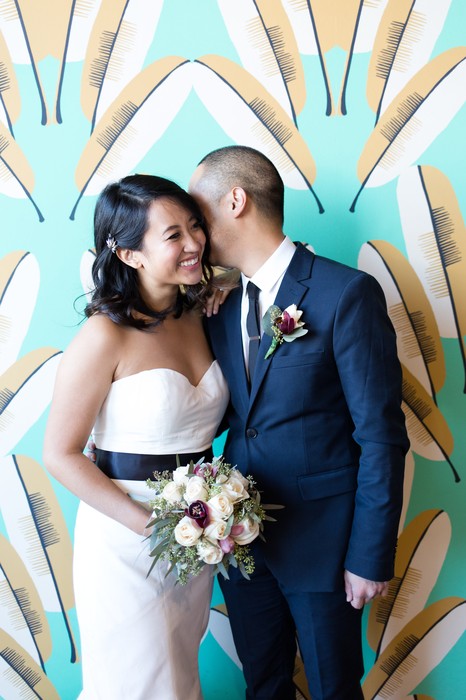 From a massive donut wall to an In-n-Out food truck, we're really hoping our invitations to Melissa and Omar's oh-so epic affair got lost in the mail. We're particularly swooning over the urban-industrial aesthetic of the artsy L.A. venue, and we also love the couple's choice to forego a traditional floral arch in place of simple, suspended lighting as a striking altar backdrop. We love a couple that isn't afraid to branch out, and Melissa and Omar certainly did not disappoint—from California-shaped cookies to wood-fired pizzas everything about this one is as unique (and tasty) as it gets.
Floral Designer
Florals and Donut Wall: DIY by family
Equipment & Decor Rentals
Equipment & Decor Rentals
Entertainment
MC Julius Tobias